As some of you may know last Friday was my birthday. Thank all of you for your cards and letter.
Our friend "Avocado Joe" ,my mango connection, took me out for a few
early adult beverages and as the day progressed I mentioned that I had
seen a mac & cheese fatty on another forum.
Well we got to enjoying the day and he challenged me to make a "LONEY" Mac & Cheese Fatty. So here it is.
I dedicate this cook to our missing friend "HOSS". When last heard
from a few weeks ago he was planting lots of veggies and building a few
houses. See you after the crop is picked.
Took a 4# chub and sliced half length wise, like a jelly roll, the piece was 22 inches long and weighed 5 1/2 lbs when stuffed: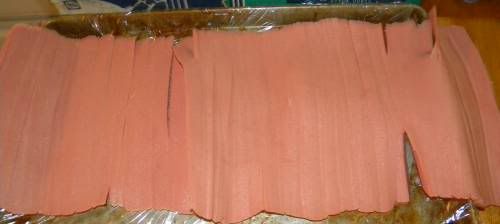 Layered the inside with some mac & cheese that had sausage and onions, then layered some cheddar and garlic chives:
Rolled that monster in a bacon weave, sprinkled with a pork rub and some maple sugar: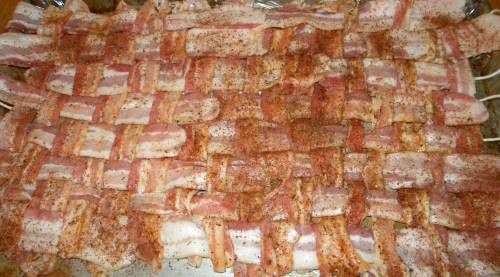 Cooked on Large BGE indirect 400F about 1 1/2 hours until internal was 160F, some pecan wood:
Served: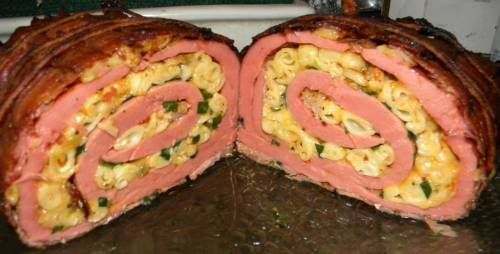 Now since I still had the inner half of the chub, What should I do?:

LONEY Fries came to mind for 2 of the sections, did them on small
egg in cast iron pan with some BBQ sauce for 45 minutes, stirring every
10 minutes or so: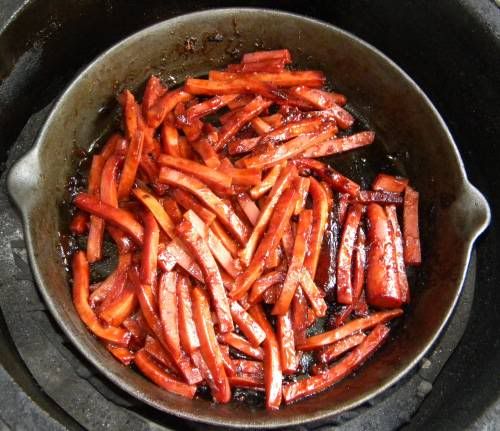 The fries picked a nice carmalization that I thought I should have some LONEY ABT's:
And a Blooming LONEY Onion was made with the other piece.Have done a
few onions over the years and egged in foil with butter seasoning: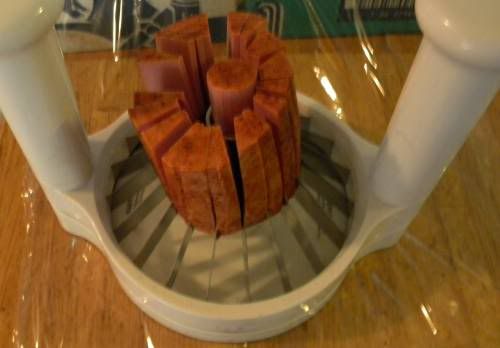 Little BBQ sauce: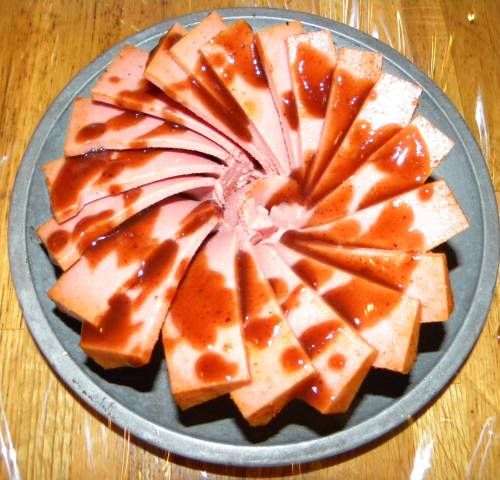 325F indirect for about 45 minutes:
If you made it this far, Thanks for looking!
Richard Melbooooring Fl.