Did my first cook tonight on my new Large BGE. Went well for the most part. Started using the fire starter cube. Fire got up to 350 and put the chicken on. Just boneless breasts we happen to have around with some Montreal Chicken seasoning. Came out great. Only trouble i had was that when I opened up the dome to flip, I didn't realize that the top had slid open and when I checked later, the temp had jumped really high. Lucky I caught it pretty quickly before too much damage was done. It will take me a while to learn how to use it but great to get one under my belt. Thanks so much to all here for all your help in dramatically shortening my learning curve. Can't wait to fire it up again for round two.
And knowing that if no pics, then it didn't happen, here's a couple. I apologized in advance for how big the pics are. Not sure how to shrink.
Buckeye Bob

The First Light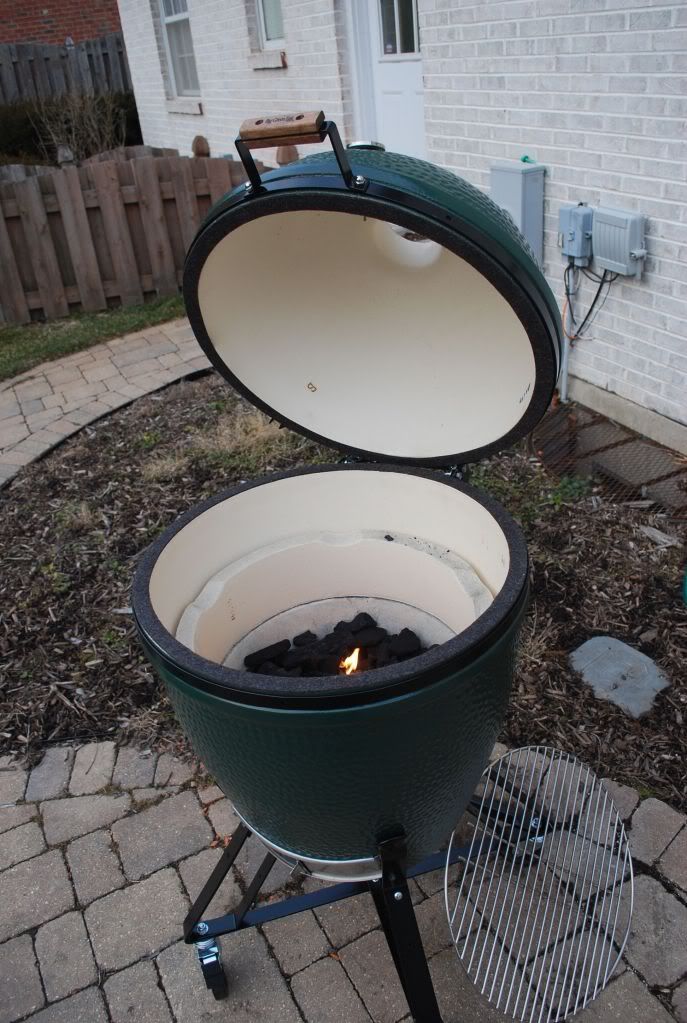 And the chicken fresh off the Egg.