is going to win this fine prize donated by Hi Mountain Seasonings. It's their Jerky King kit which is a complete (in every detail) jerky-making kit!
It's very high quality, as is all their line of products. Hi Mountain is the premier seasonings and jerky-making supplier in the USA.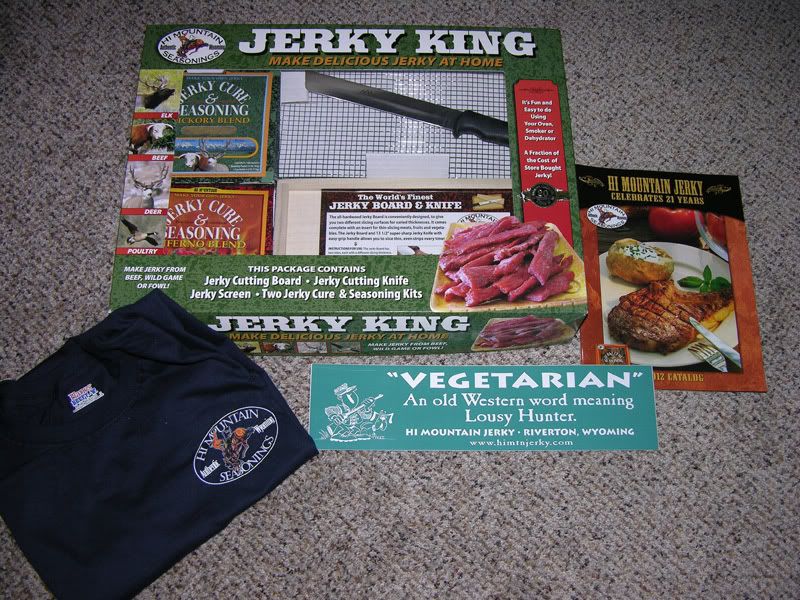 Also included in their package were some t-shirts and bumper stickers!!
Check out their web site :
http://himtnjerky.com/
Thank you Hans, for your generous donation!