My better half is away this week, so I was going through the freezer and found one little ol' veal chop that had my name on it.
I seasoned it up with Dizzy Pig, Raising the Steaks and grilled it with some mesquite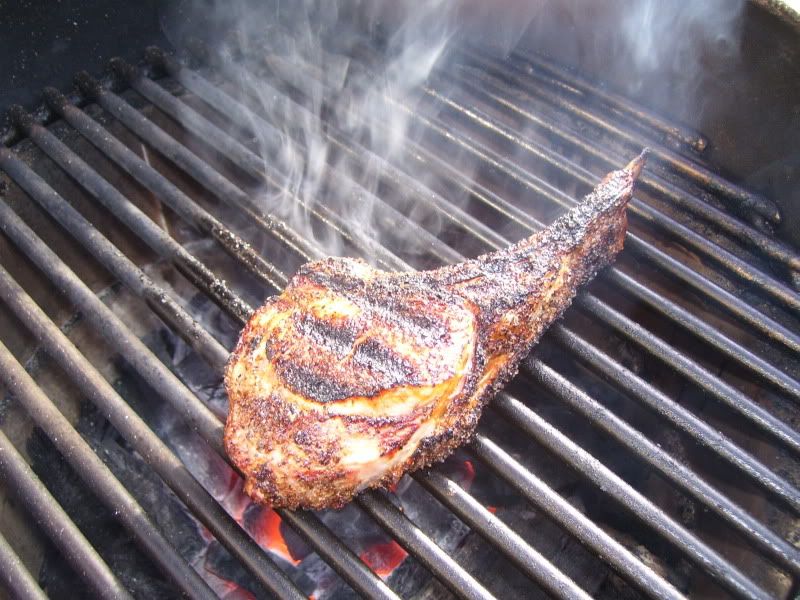 I added a caprese salad and half the sweet potato that was leftover from yesterday and then finished with a bottle of Ommegang, Abby Ale. Not too bad for hump day!