I made a light flavor brine and let them soak for 3 hours. Then a direct 350F cook until they reached 200F internal and the skin was nice and crispy. YUM YUM
I took these thighs out of the brine and sprinkled some of my sweet Dr. BBQ rub on them and put them directly on the grid extender on the AR and got nice crispy skin.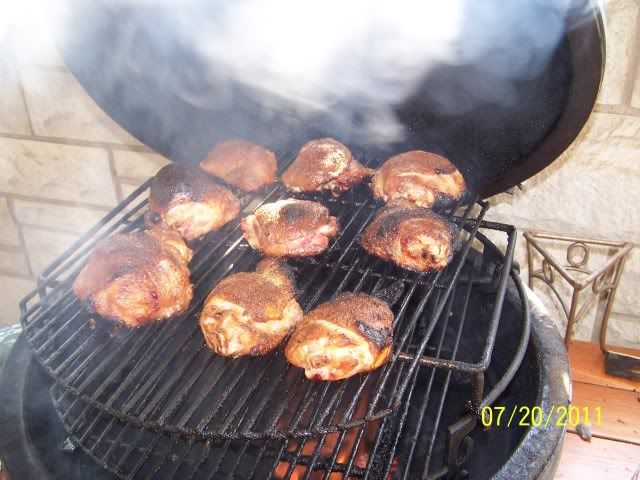 We have a few things coming in from the garden. Wonderful sweet onions and cucumbers soaked in cider vinegar and water. We also, have some great Bradley tomato's coming in and we picked up some peaches and cream sweet corn.
Oh yeah some rice.