Mini at around 250. Waffle iron fits perfect.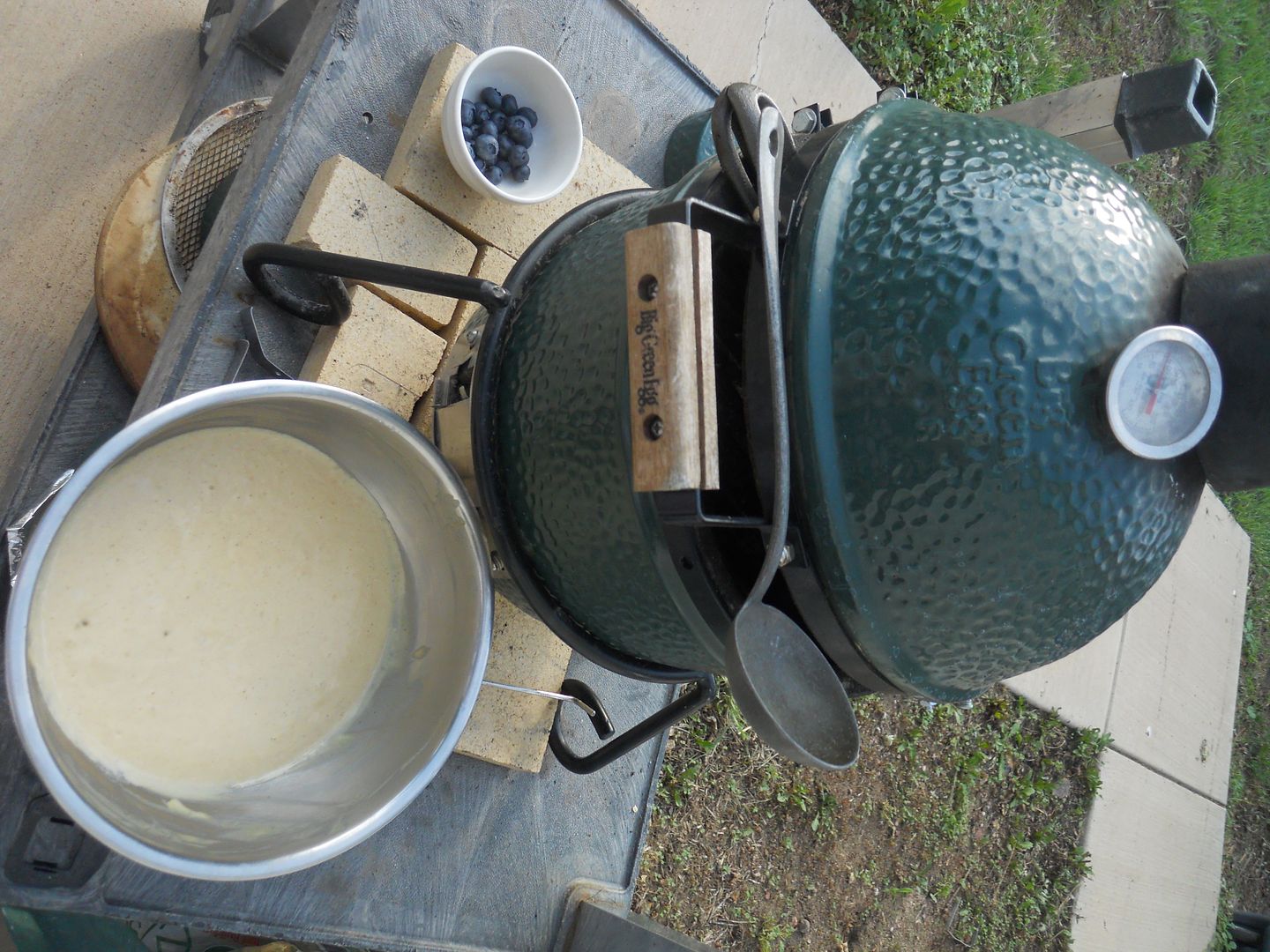 I tried Betty Crockers recipe. Added a tsp. more sugar and organic true Ceylon cinnamon. I'll kick that up a notch next time. Tossed in some fresh blueberries. Really impressed with one cook of shortening for the seasoning on the iron. The 2 waffles dropped out great, with the execption of a few blueberries sticking.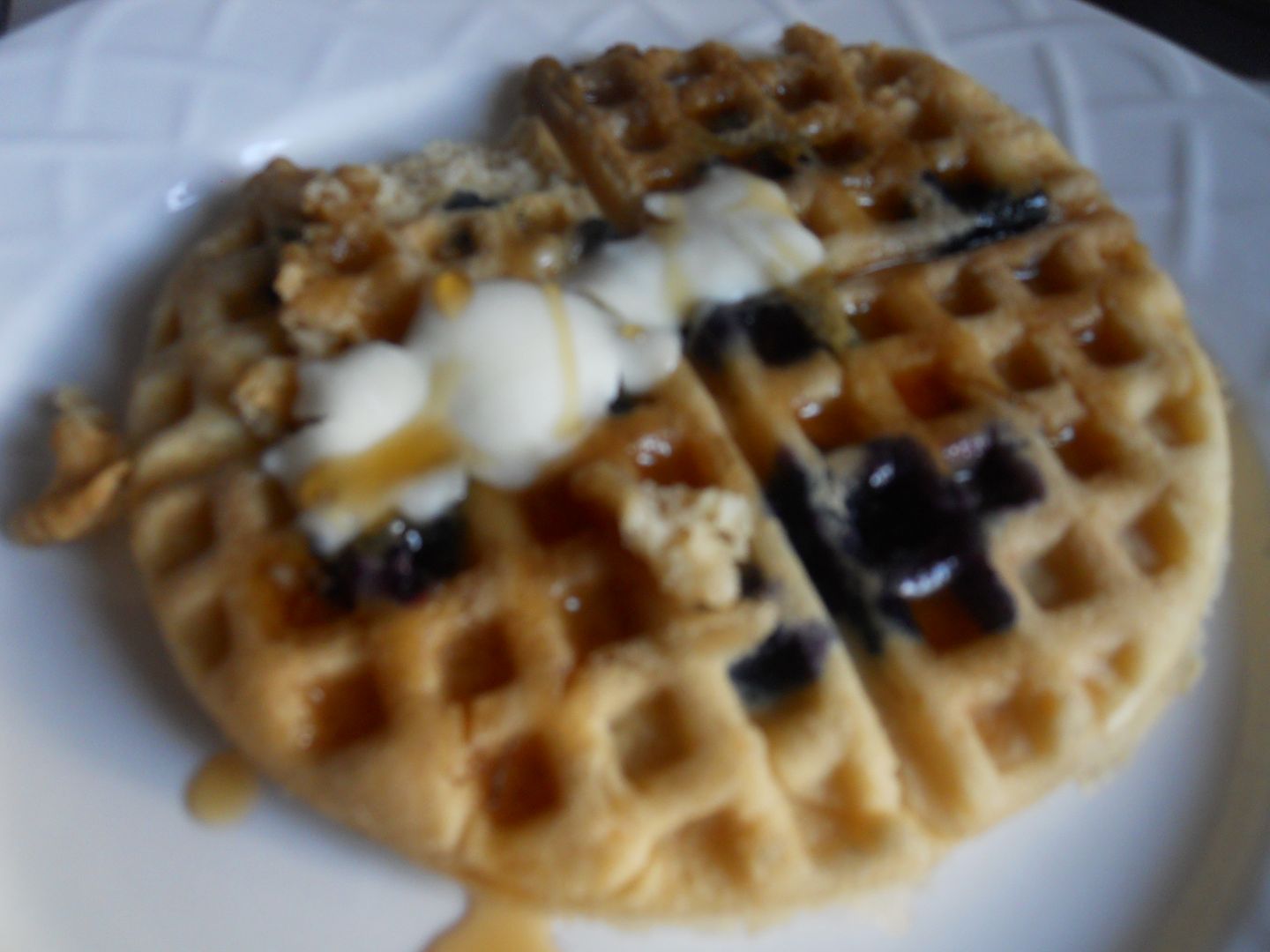 Second with a shot on the mini.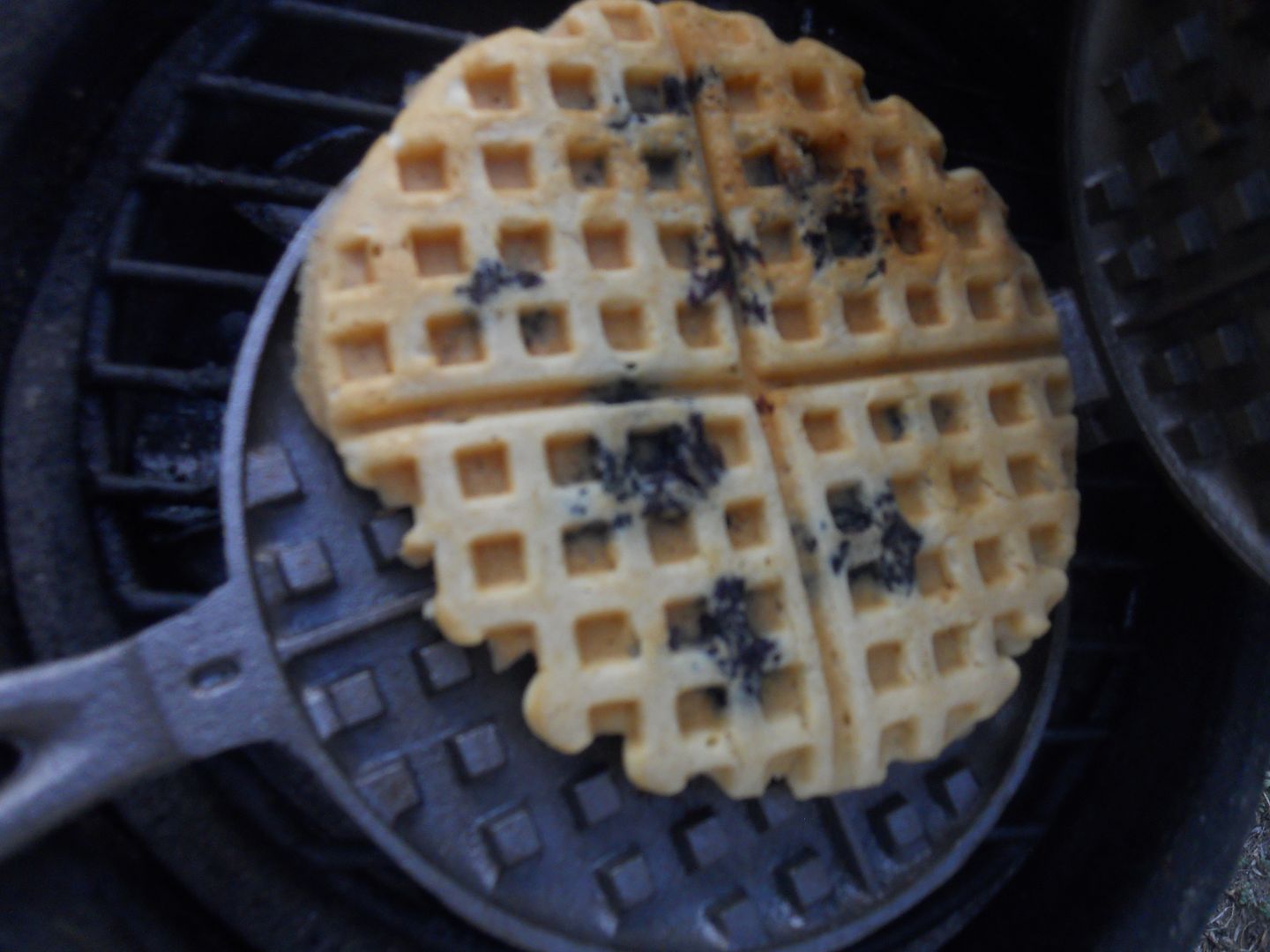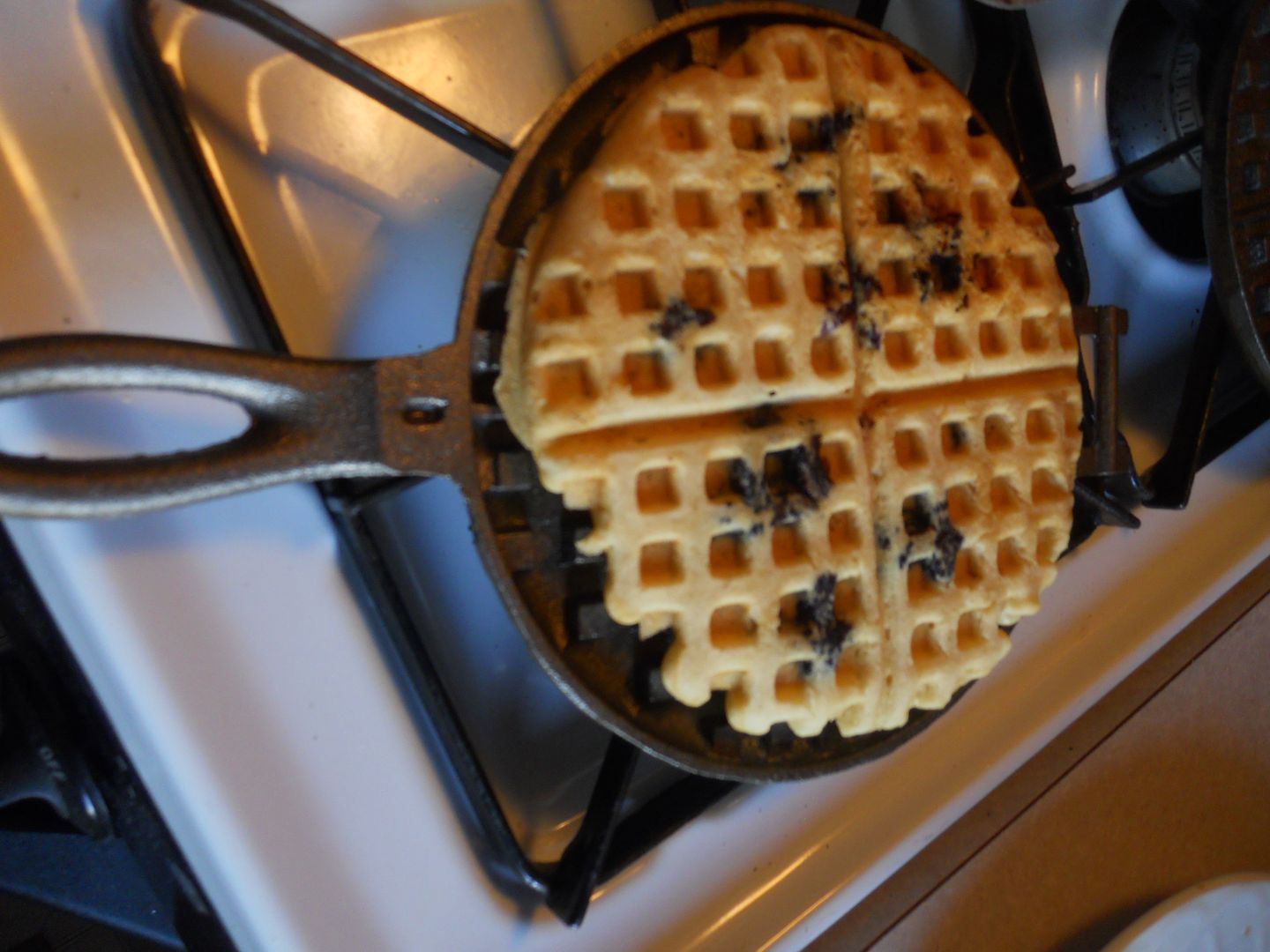 I'll have to do double workout tomorrow..hahaha
This was fun tonight!
Folks will dig this at the Denver fest.
Molly
Colorado Springs
"Loney Queen"
"Respect your fellow human being, treat them fairly, disagree with them honestly, enjoy their friendship, explore your thoughts about one another candidly, work together for a common goal and help one another achieve it."
Bill Bradley; American hall of fame basketball player, Rhodes scholar, former U.S. Senator from New Jersey
LBGE, MBGE, SBGE , MiniBGE and a Mini Mini BGE