Sorry guys but there is a waiting list to join the club. Probably doesn't have anything to do with my ribs but they don't hurt the membership for sure.
The ribs ready to wrap after 3 hours at 225 with pecan chunks for smoke.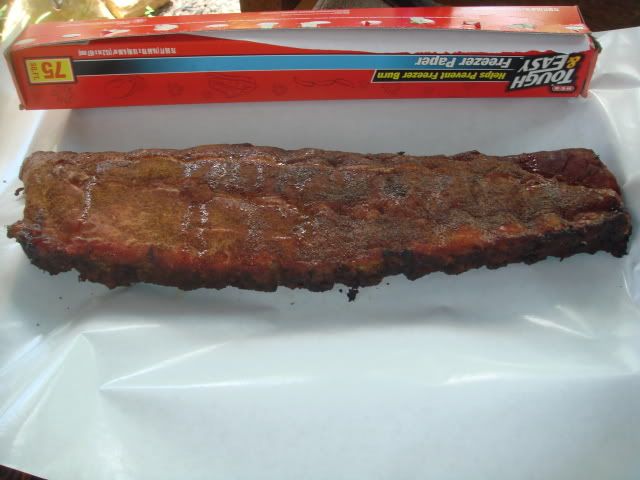 After wrapping them in butcher paper and foil I held them in the oven (in the house) at 200 degrees for 2 hours (no point to waste my lump just for heat) they were finished with a thin coat of Blues Hog then toasted on the grill at the gun club but only for about 5 minutes a side since the grill is so hot. The meat fell off the bones. Don't look great because the grill at the club was so hot the meat was sticking to it. Cooked 7 racks and there were none left. Too many bottles of wine and good friends or I would have had more pictures.
Let the feast begin!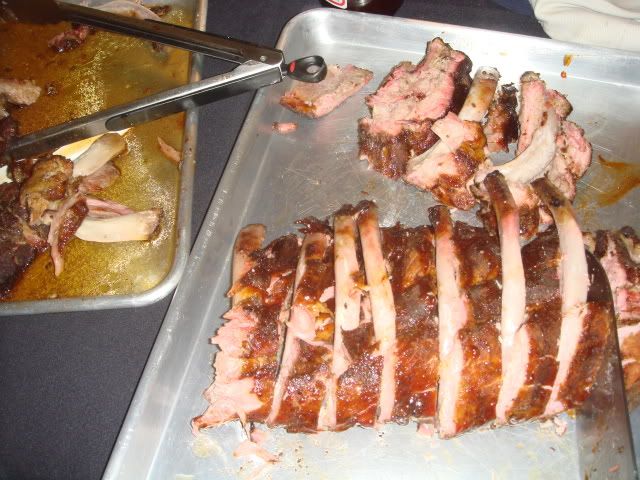 The normal suspects enjoying the ribs. Man they were good!