Pineapple Mood is the name of the drink in the Vitamix recipe book. Added some spirits
and garnish.
Original Recipe
Two cups pineapple chunks
2 mangos
1 tsp mint
I used two extra ingredients - Vodka :woohoo: and a cherry for garnish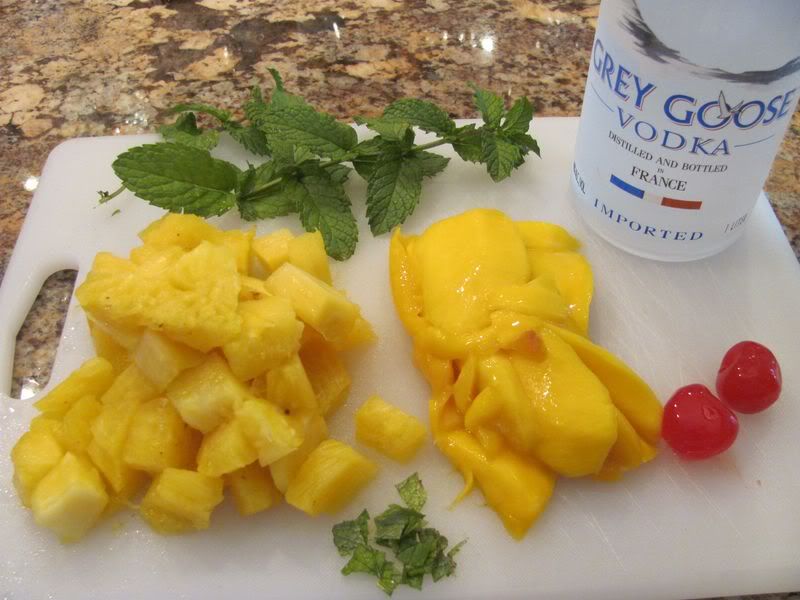 Into "The Beast"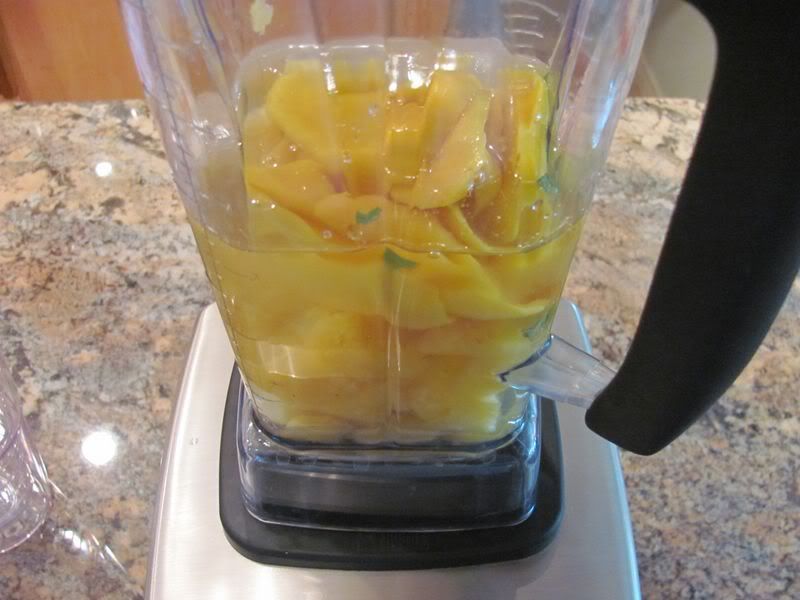 Action shot - doesn't work too well with still camera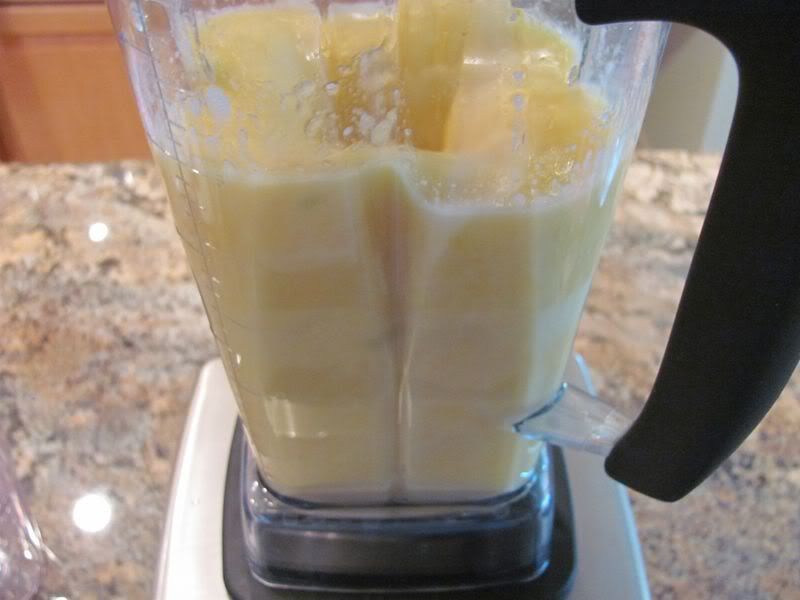 Result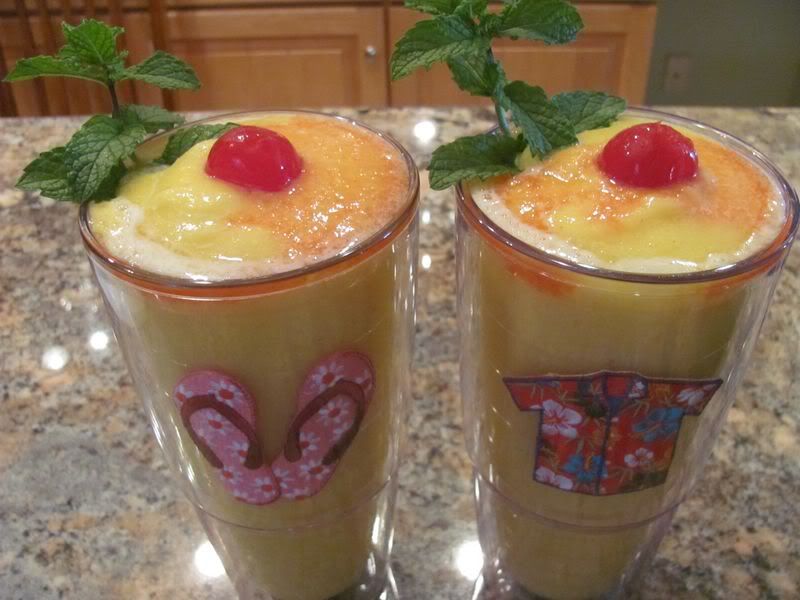 My nephew who couldn't pronounce Fs would say:
That's represhing uncle Prank - are you going to go past when we go pishing uncle Prank?