Finally got my July 4th pics out of the camera. This was my first low and slow. I have to say (again) the Egg is an awesome cooking machine. After years of smoking on a Bandera (checking/loading wood every half hour, burning $20 worth of wood for long cooks), it was such a pleasure to just load the Egg, stabilize the temp, and let it go.
Here is what I did...
Feature attractions where brisket and butts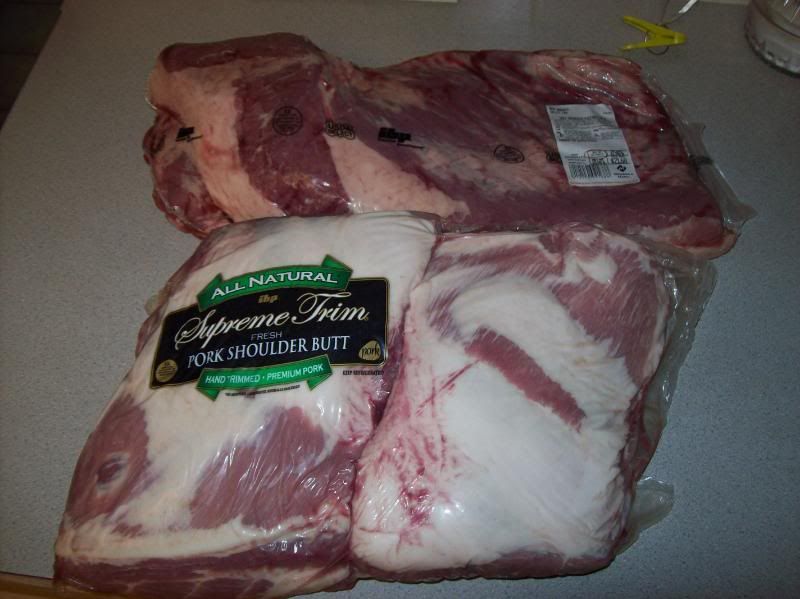 I just trimmed the brisket a bit, taking out the hard fat in the fold, the rest left intact.
Coated with Fiesta brisket rub I get at HEB. Going to have to start trying some different rubs, but this has proven to be tasty.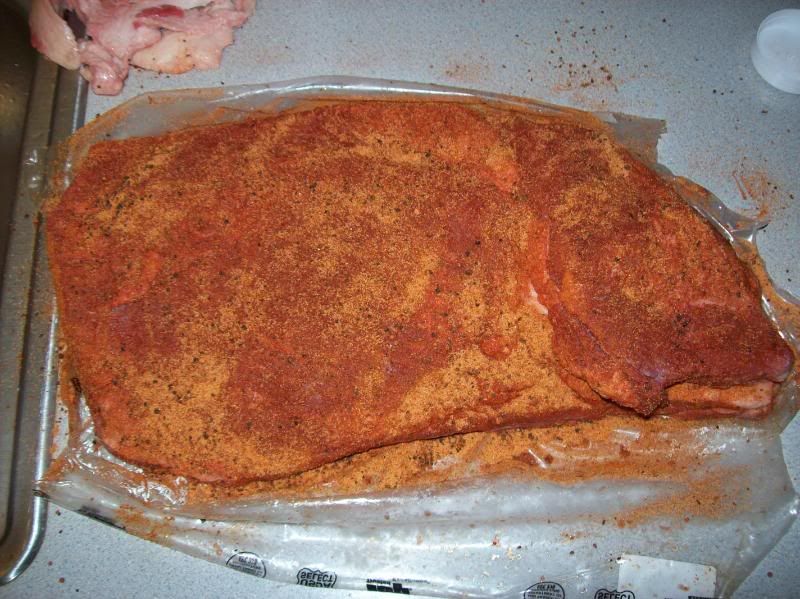 Wrapped and ready for the fridge. Those industrial plastic wrap rolls with the little cutter on them are one of the greatest inventions of all time.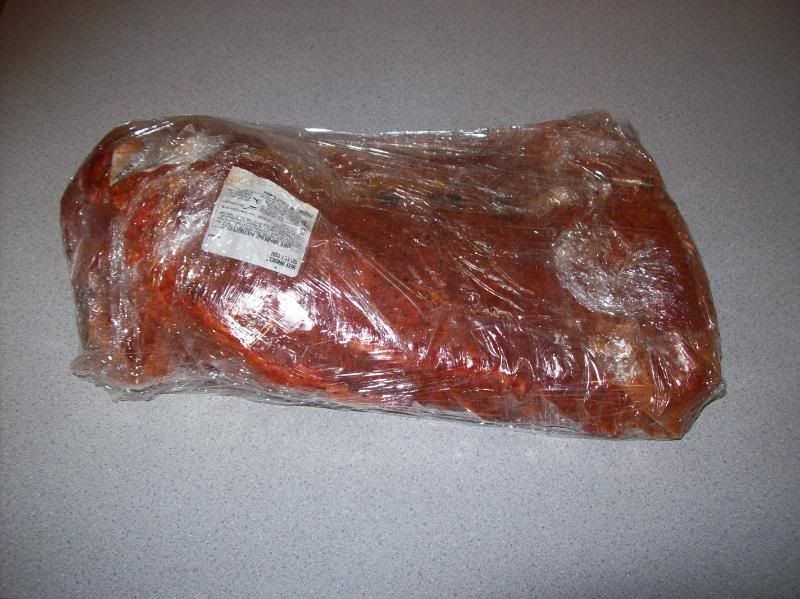 Pork butts ready for prep. As they come 2 in a pack, I try and get a couple that are roughly the same size. Was not too successful this time.
Slathered with mustard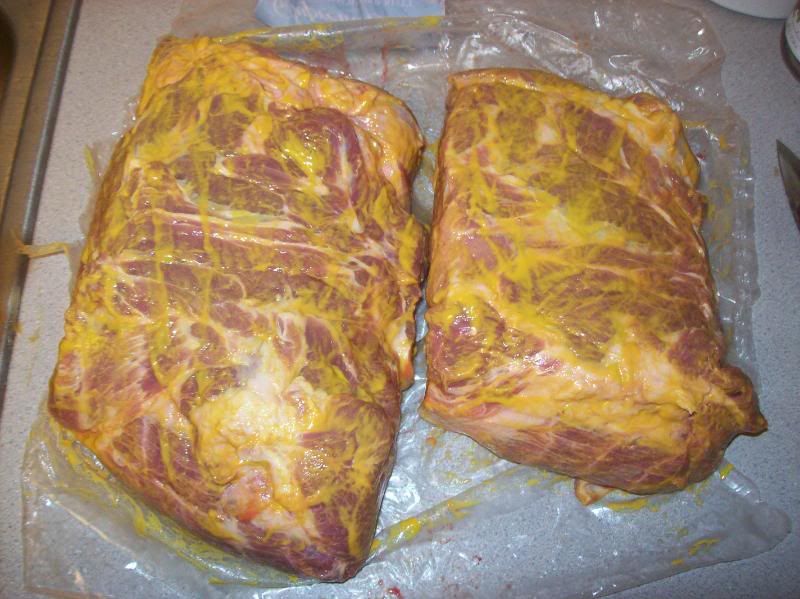 Rub applied, once again Fiesta Pork rub from HEB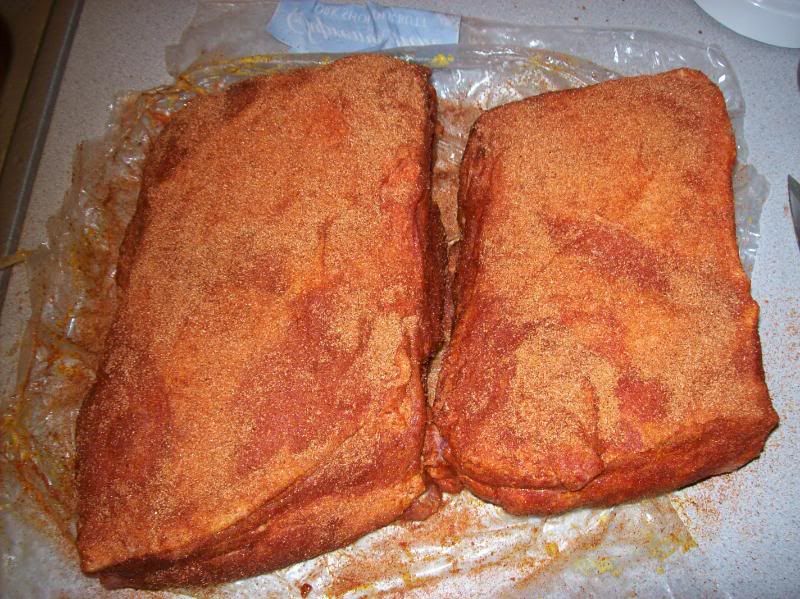 Wrapped and ready for the fridge
Place on the Egg at ~8PM (turns out that was WAY to early). Brisket on the bottom, butts on top.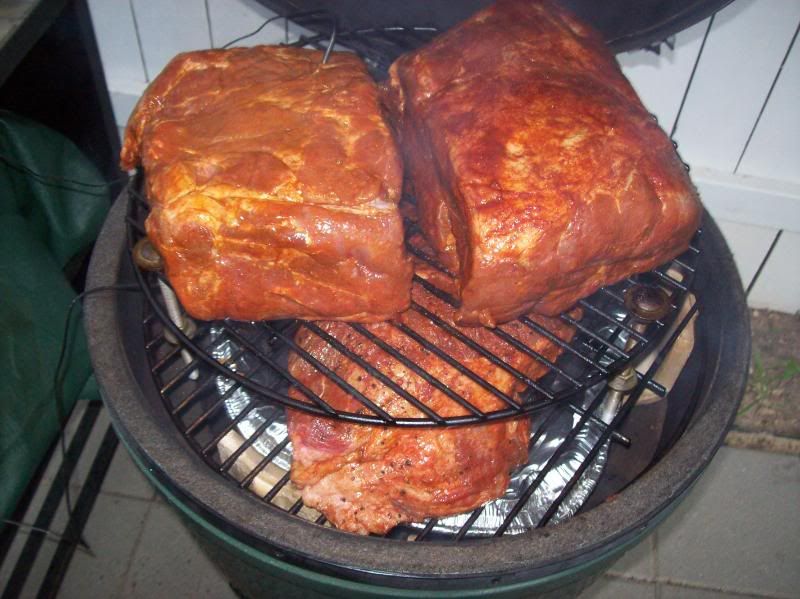 Now the waiting. Dome temp was rock solid at 250
I set my alarm for 4AM to check the temps. To my surprise the small butt was already done (actually a bit over done). The prob I had stuck in this thing was a cheapie that I have had for a while, once it hits the temp, it just flashes the temp (195). I pulled the thing, then wrapped it in foil and in the ice chest.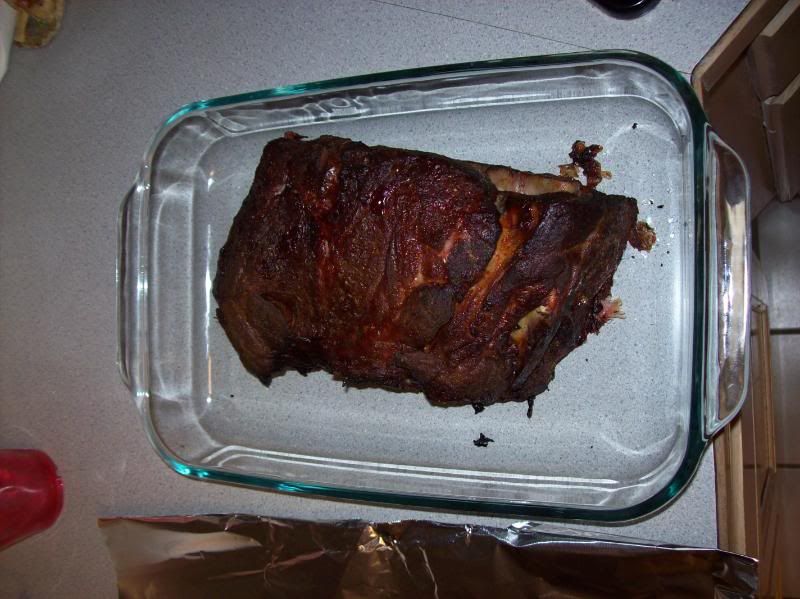 Minus 1 butt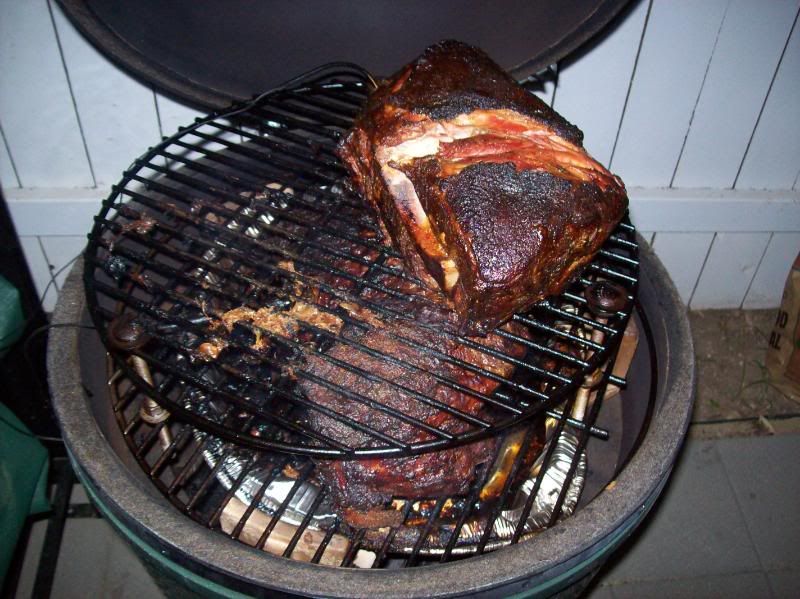 Brisket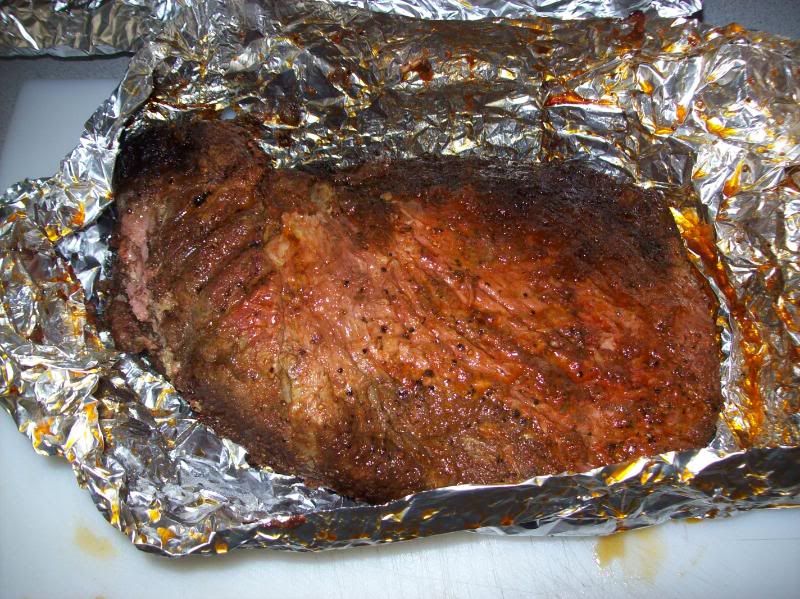 Ready to dive in!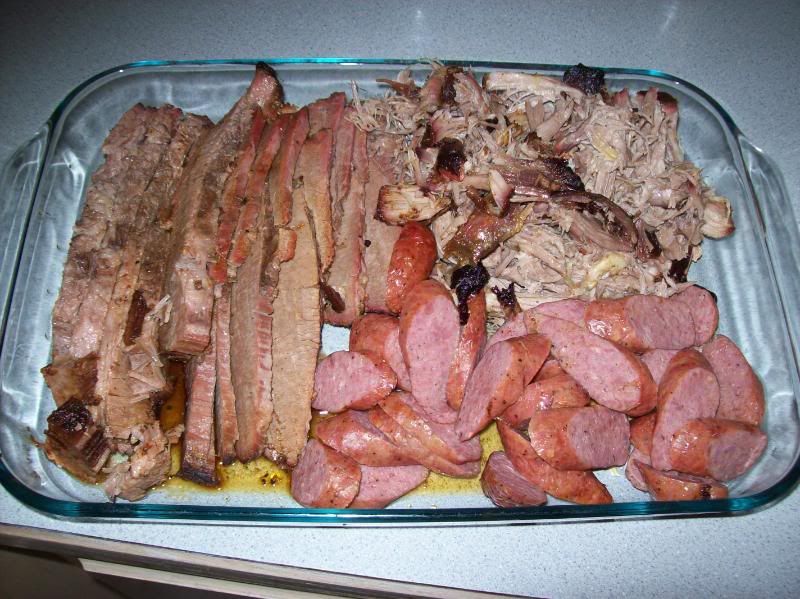 Also made some beans, they were a big hit!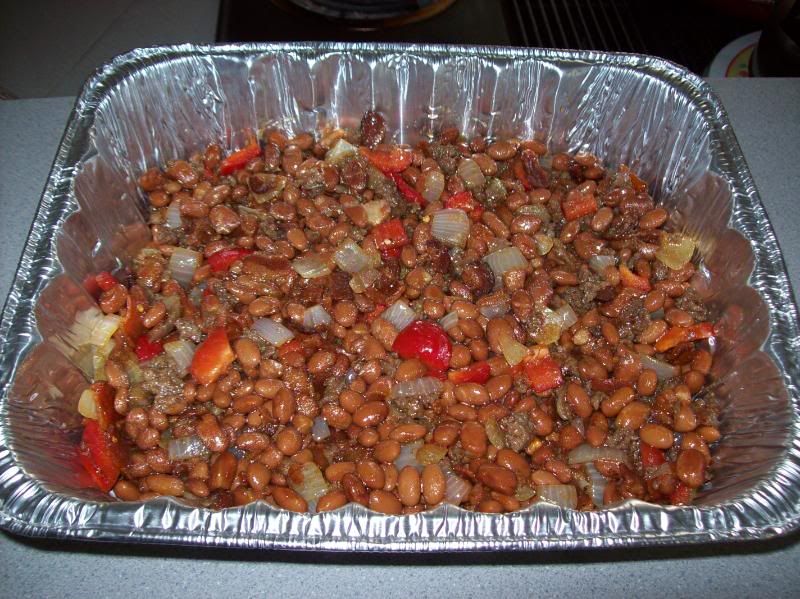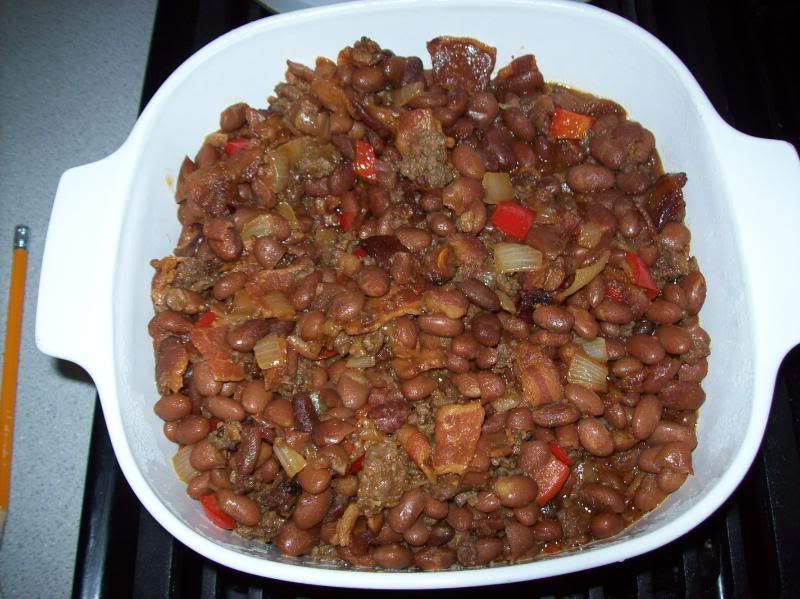 Some sausage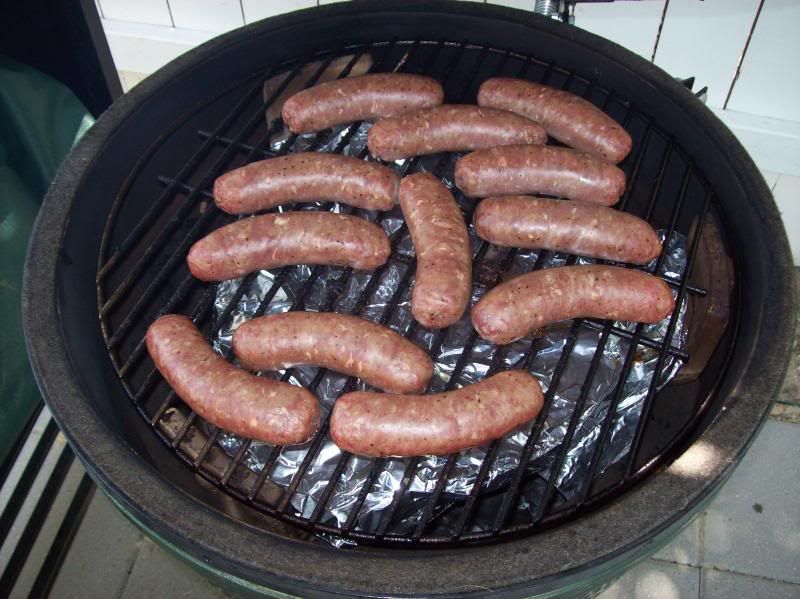 And some Teriaki shrimp in bacon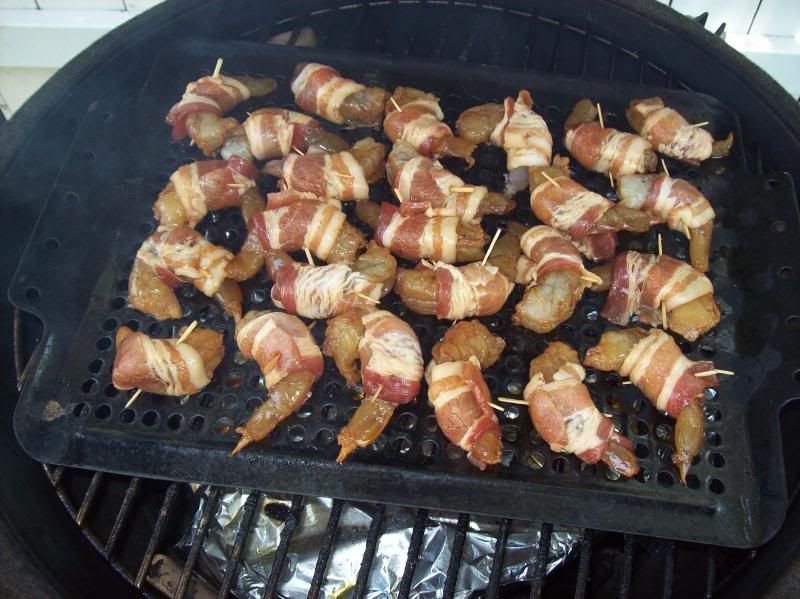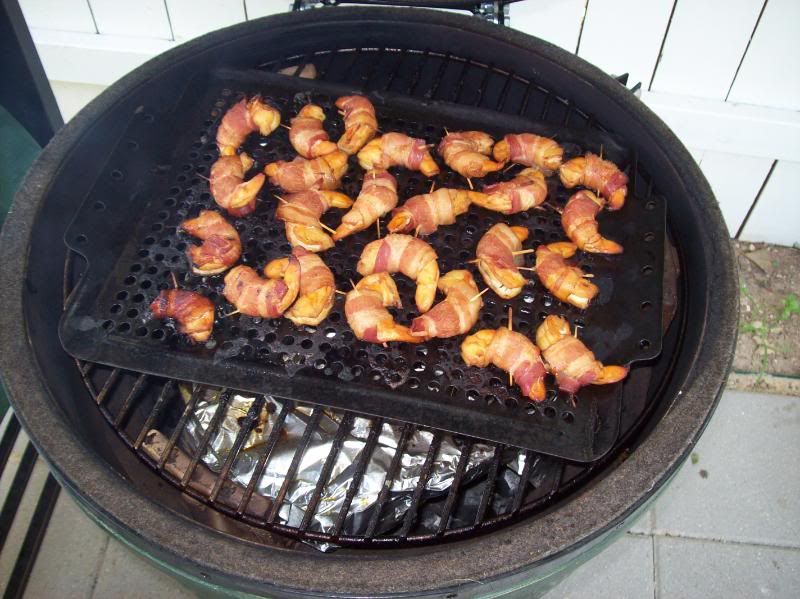 All in all it was a great feast. The brisket was not quite as tender as I'd like on the flat end, but about 2/3s of it was perfect. The smaller butt was a bit dry, but the larger one came out perfect.
All of this was cooked on 1 load of lump. That is amazing, there was still about a 1/4 of the firebox with lump after it was all said and done.
I have been thinking of a temp controller, but the way the Egg performed, I'm not sure how necessary that is. Once it was stabilized at 250, it held that perfectly until I pulled the meat and started some minor adjustments for the other items.