This mornings breakfast has to be the most memorable that I have had since Ripnem's pheasant neuburg.
Started with fresh local grown basil, tomatoes, and Tallamook pepperjack cheese. Reduction of 4 Leaf Quality balsamic vinegar from a local shop called The Olive Tap. Plated with my lovely company!!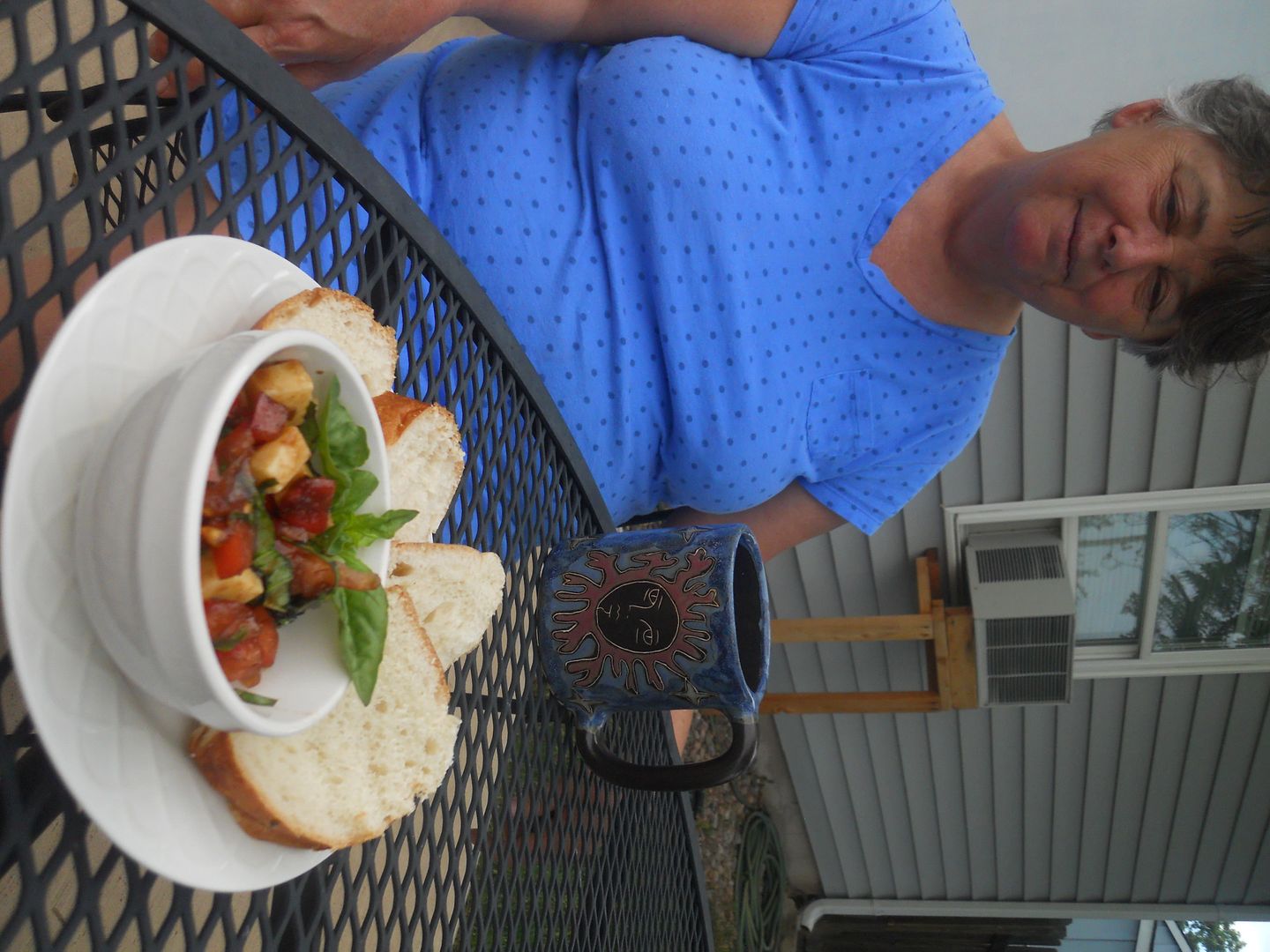 Had some leftover calabcita from last nights venue. Smoked some scallop stuffies, grilled the last of the wonderful grapefriut that Teresa sent from Cali, in a reduction of the same balsamic vin. All on the mini.
OK, gotta go!!
Off to see Sarah McLachlan and the Colorado Symphony....I know....tuff :laugh: :laugh:
Molly
Colorado Springs
"Loney Queen"
"Respect your fellow human being, treat them fairly, disagree with them honestly, enjoy their friendship, explore your thoughts about one another candidly, work together for a common goal and help one another achieve it."
Bill Bradley; American hall of fame basketball player, Rhodes scholar, former U.S. Senator from New Jersey
LBGE, MBGE, SBGE , MiniBGE and a Mini Mini BGE