by Hoss. :blink: ClayQ flung a cravin on me with his potater wedgies so here's my spin on em.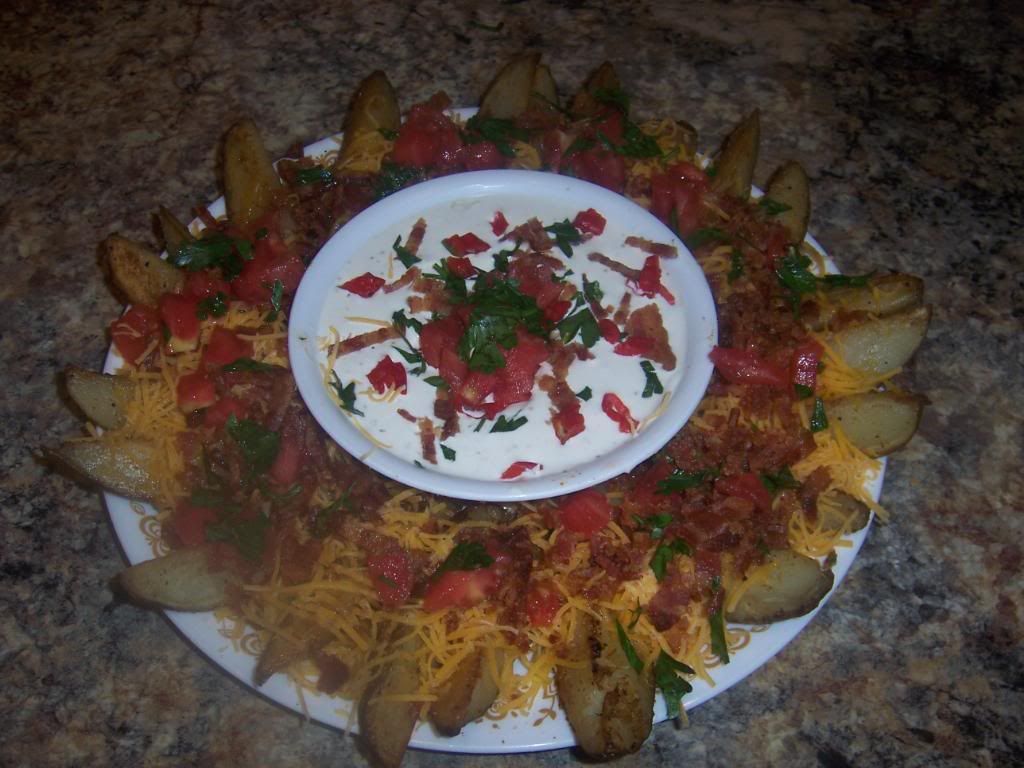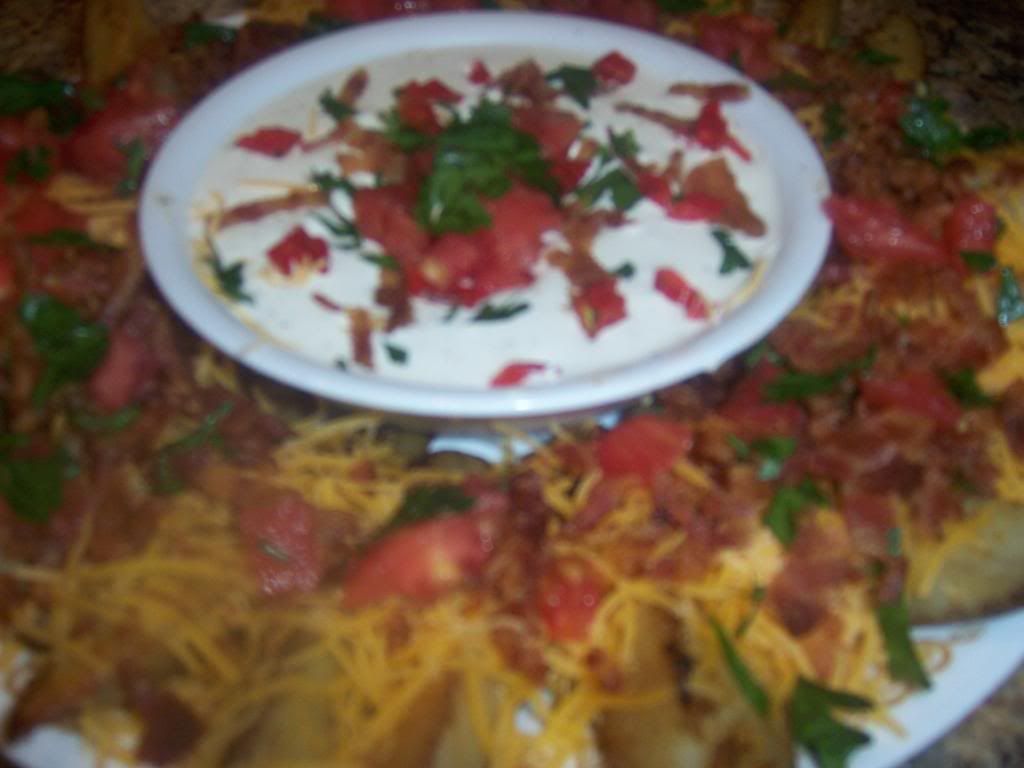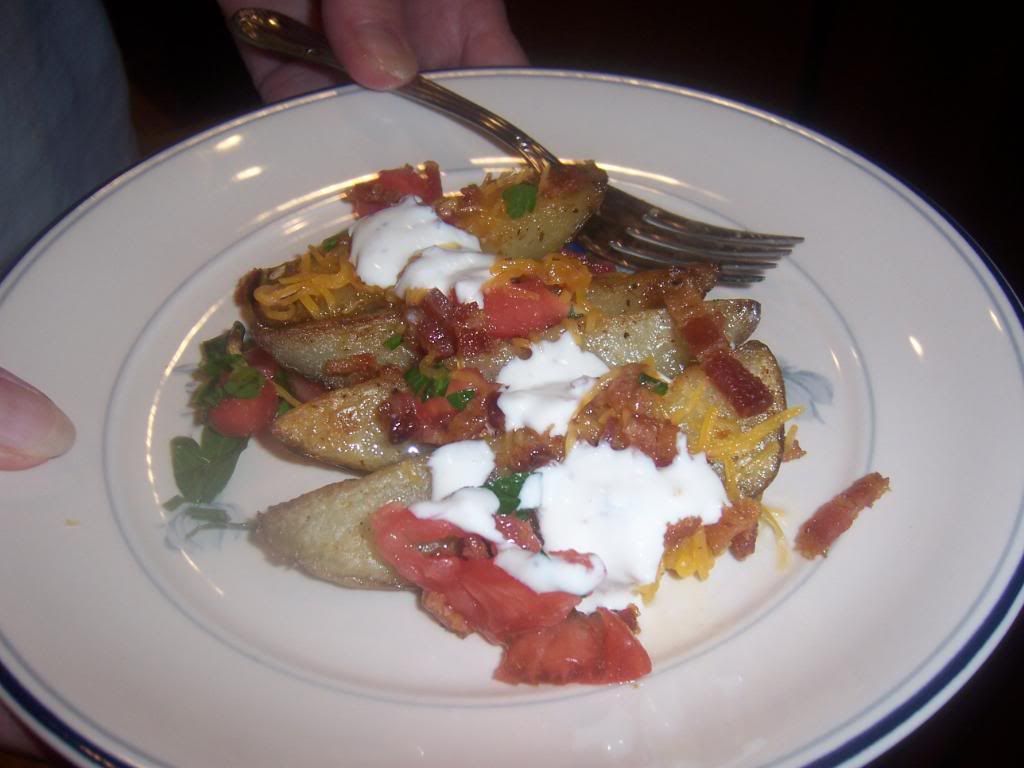 Directions.....
Cooked bacon on a rack over a cookie sheet.
Wedged taters and boiled til fork tender.
removed bacon and rack.
left bacon drippings on cookie sheet.
drained taters.
put taters on cookie sheet with bacon grease,salt pepper and Tsunami spin.
roasted at 350 30-40 minutes.
drained taters on paper towels.
plated taters,drizzled with melted butta and topped with cheddar cheeze,crumbled bacon,flatleaf parsley and maters.
made a dipping/drizzling sauce.
equal parts Duke's mayo,sour cream and a heapin spoonful of horseradish.
Twas TASTEE!