This cut is not found as such in México, I always wanted to try it & the holidays were the perfect time, a little graphic explanation for the mexican audience.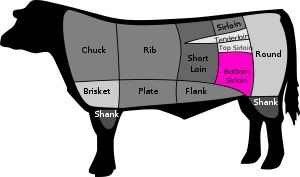 Stayed at a beach resort in Mustang Island, TX., first day we're walking by the beach, I see a nice family with a beach canopy, I ask the guy where he bought it, He says you can keep it & take it with you, we're leaving. Am I lucky? Or you find really nice people all the time in that part of the world. Once more a big thanks to John & Jeannie Maclaine, they were just God sent, we made really good use of the canopy during our stay.Here the Maclaines & Fam. & Valeria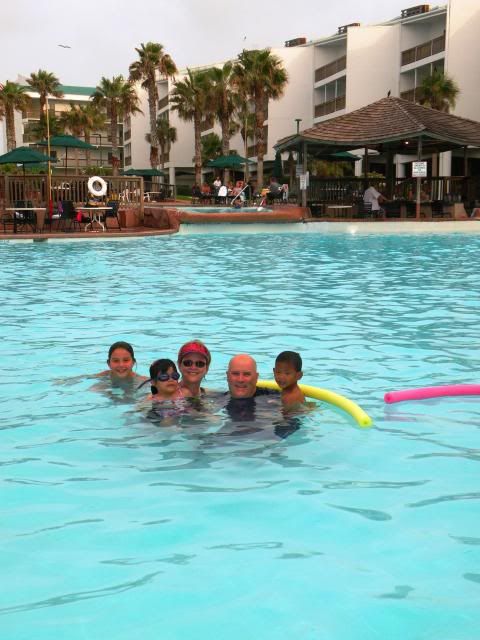 Set up the canopy & fired the mini,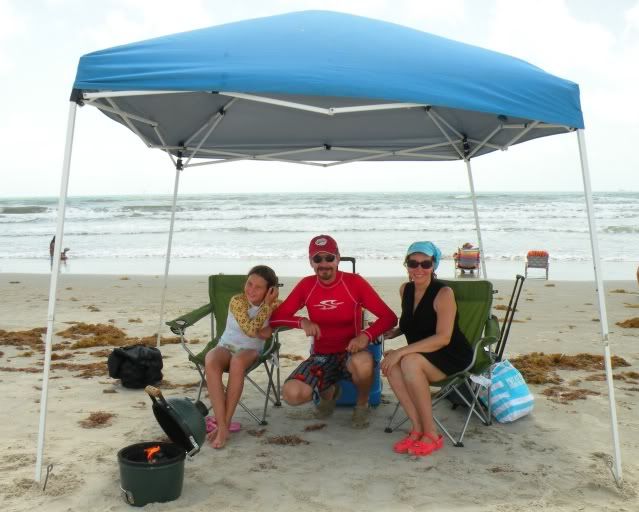 The TriTip fitted perfectly on the Mini, with Achiote & Richard's, Senor Belís Holy Smokin'Chipotle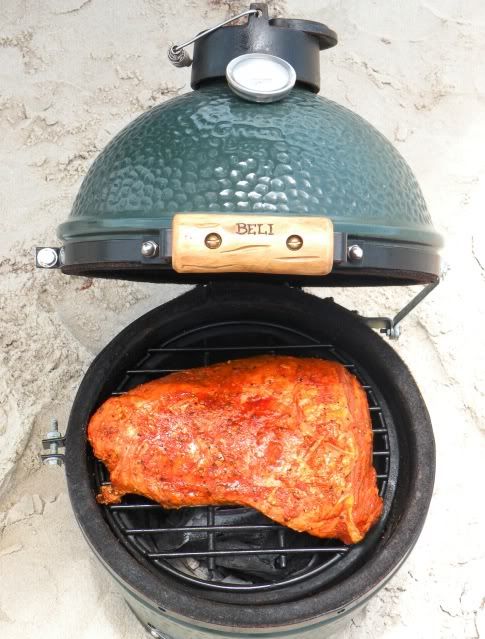 A nice sear at +500* first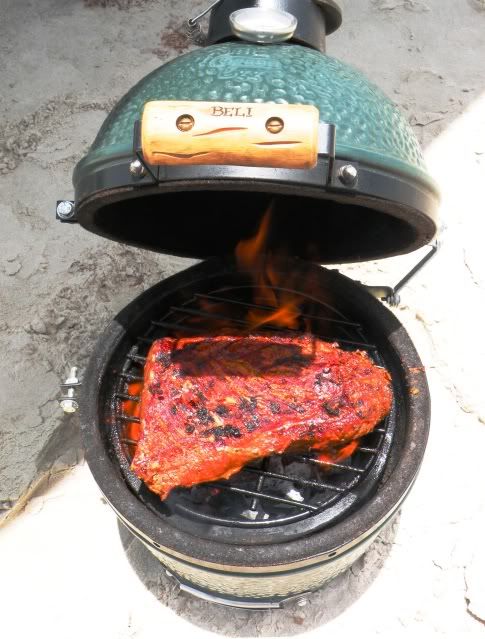 Pulled at 135* F, let rest for 10 min., cut "along" the grain on the fatty line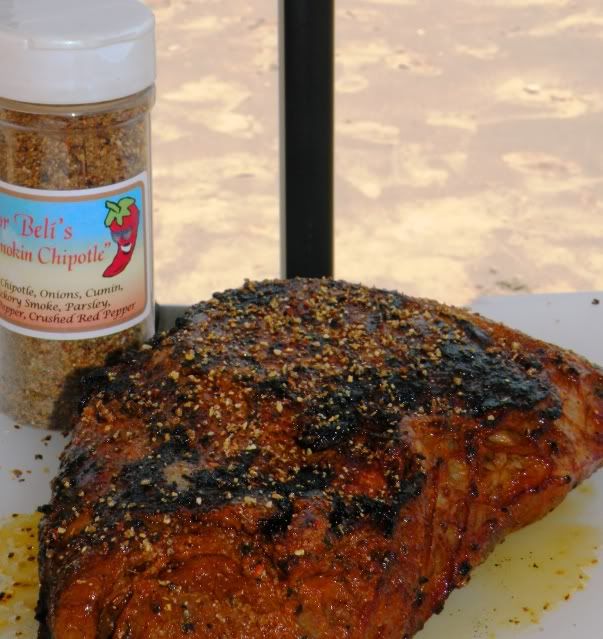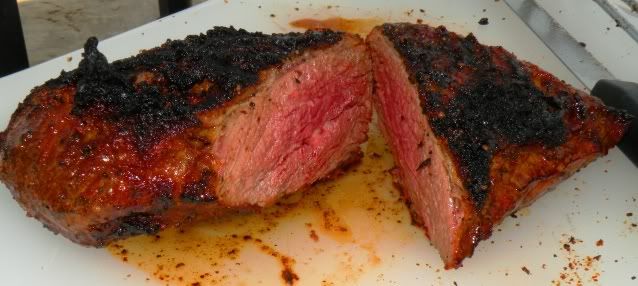 Then "across" the grain horizontally on the smaller bit & diagonally on the larger part
Tasting neighbours appeared promptly from everywhere..... :woohoo: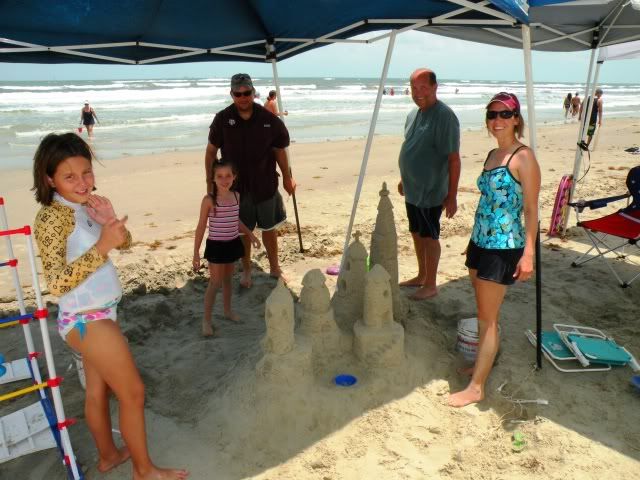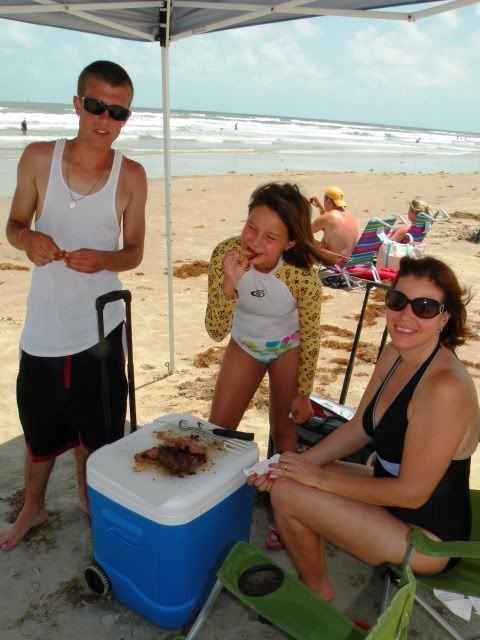 This one loved it, it's her Mini Egg after all......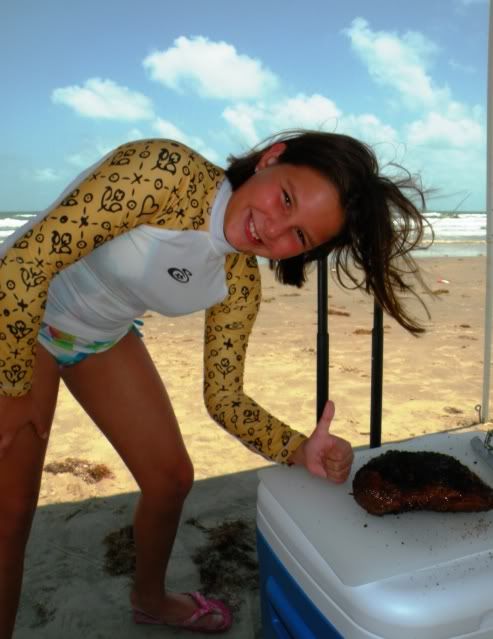 Relaxing after the cooks...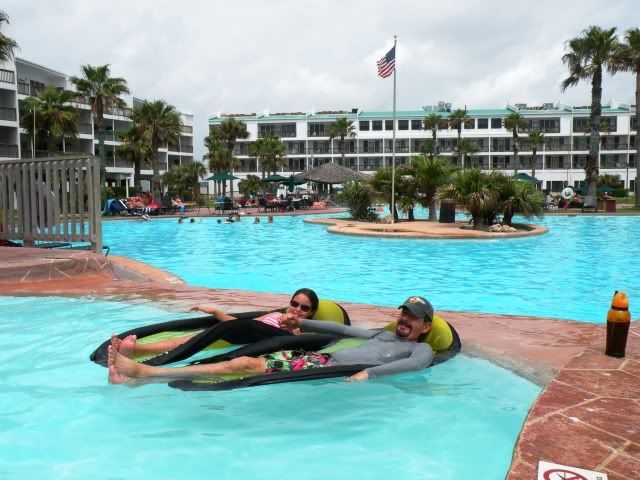 A pretty nice place to be........