Started the holiday weekend off with some spares ala CWM. They were the best ribs I have ever made.
The Raws: Rubbed with yellow mustard first, and then rubbed with sweet paprika, garlic powder, mexican chile powder, black pepper, and salt. Rubbed peaches and cream corn with butter, salt and chile powder.
Foiled after 3 1/2 hours at 245 dome with hickory and cherry.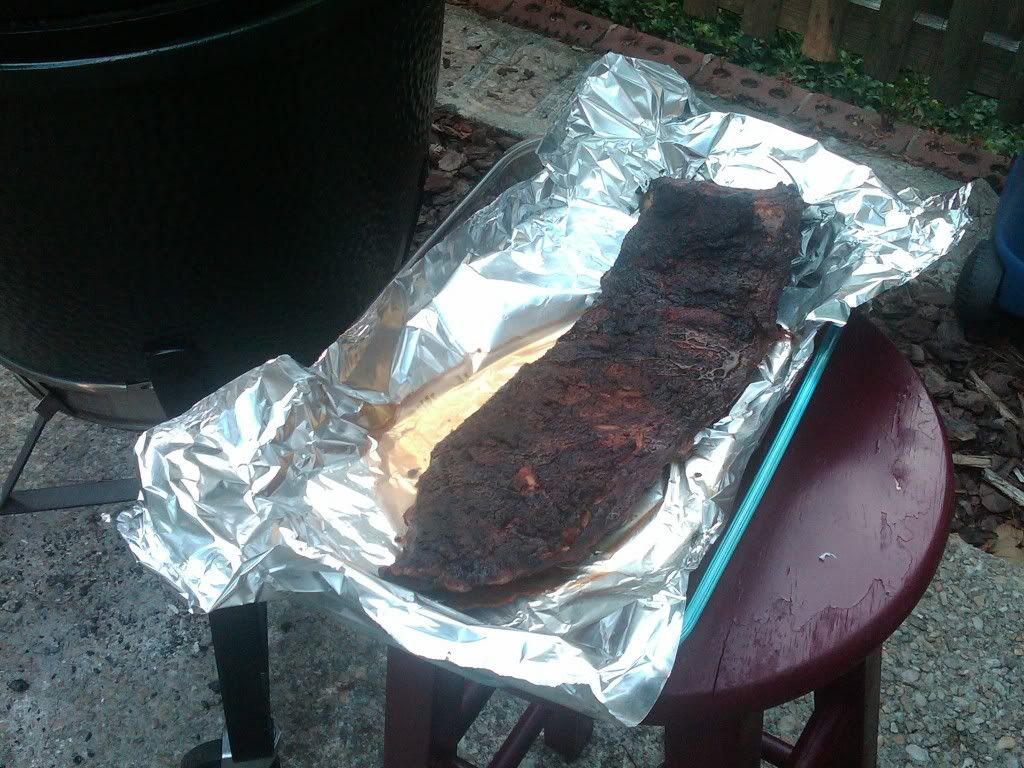 After foiling for 1 1/2 hours, sauced with Stubb's and put back on for 1 hour.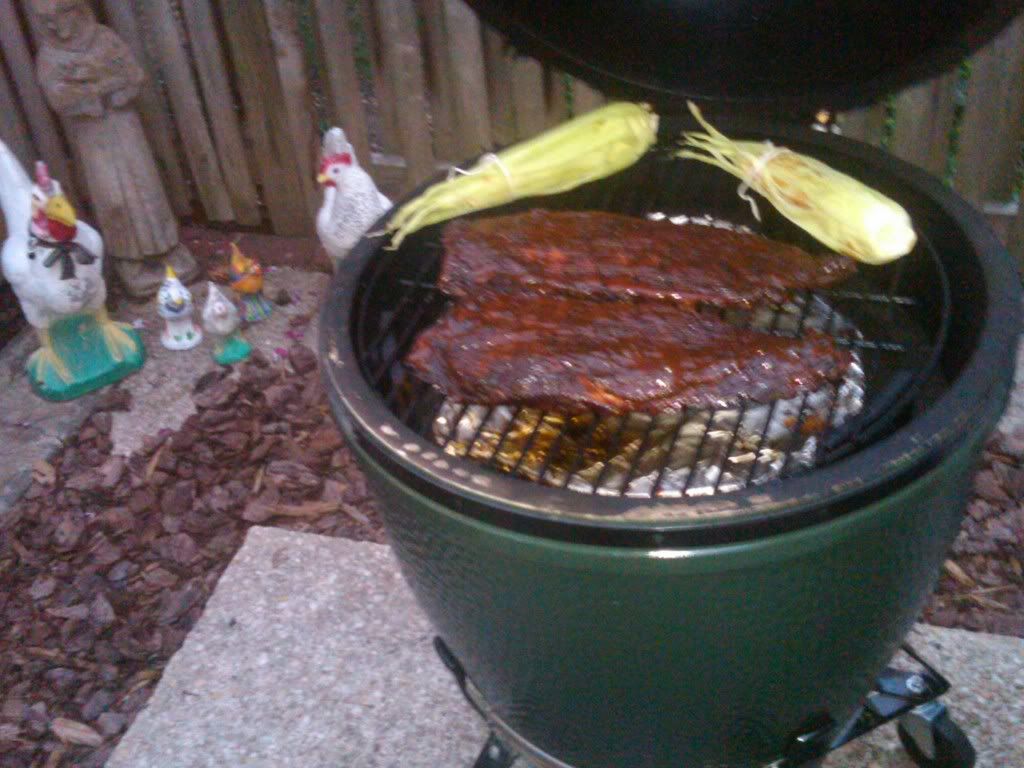 Plated:
Wife's Verdict:
Saw a post yesterday by RRP about using mustard on butts. I have never used mustard on butts or ribs, but I will from now on. The bark was unbelievable!