Well I make pizza every day at my family's Pizzeria but decided to give it a go on the Egg...Per the advice of the forum I found some large nuts to place on my platesetter to create an air gap for the pizza stone to sit on...
Used my homemade pizza dough with homemade sauce (thanks Jamie Oliver) and topped with fresh mozzarella, prosciutto, sun dried tomatoes, and olive oil to finish...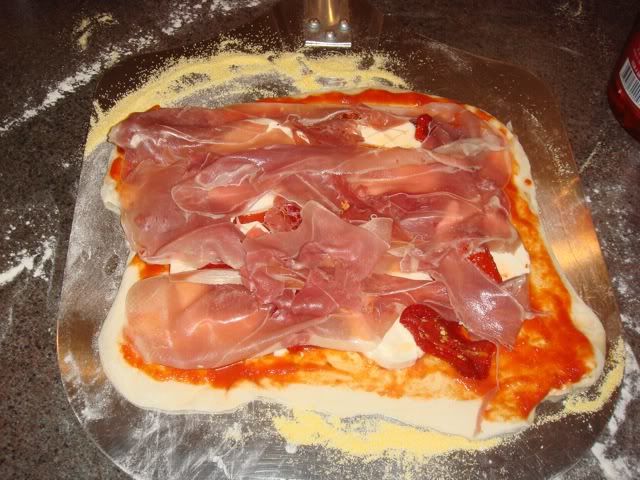 Unfortunately there are no finished pictures of the pizza as it looked so good I couldn't wait to eat it! I cook every day on a conveyer pizza oven...I can say that this is better than those and reminiscent of the old deck ovens we used to cook on! I loved the taste that cooking with the charcoal provided. Many more pizzas to come!