A couple weeks ago I picked up a free Weber gas grill from CL. I used the guts on my other grill and I was left with the cart /frame. Yesterday, I got some scraps together and installed my Small Egg on the cart. I still have a little work to do, but so far so good.
It's been awhile, I hope the picture comes through.
[/img][img size=620]
http://i911.photobucket.com/albums/ac315/RemoGaggi2976/Small Green Egg Cart from Weber/P1020265.jpg[/img]
Any suggestions?[code]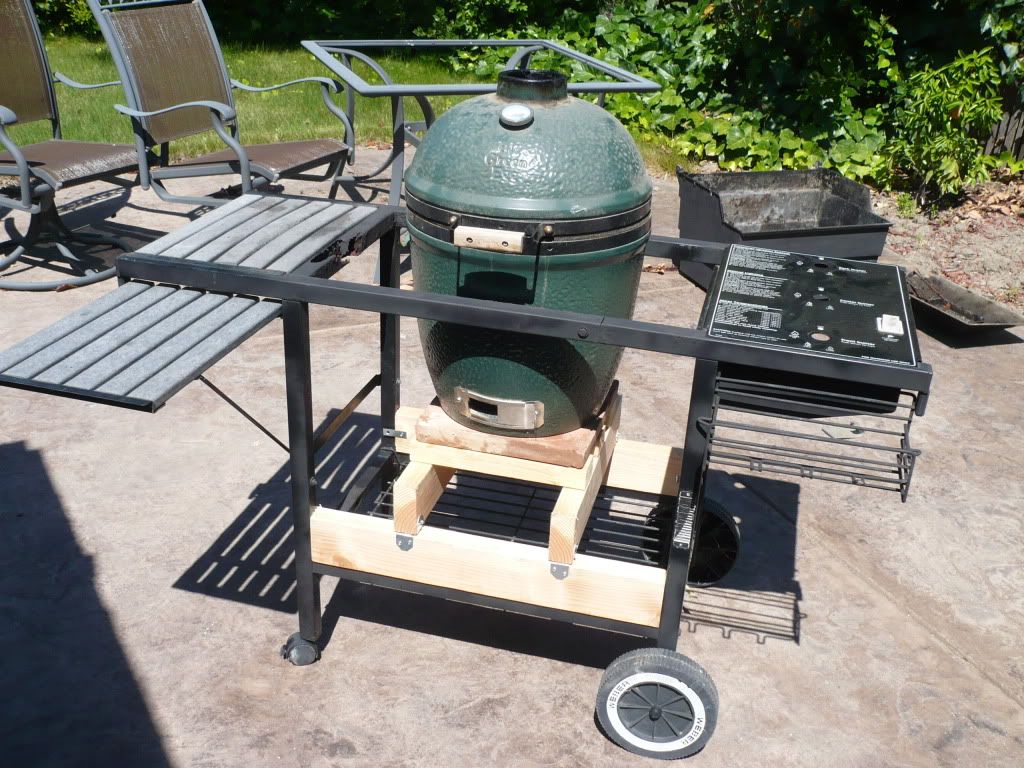 Any suggestions?