Have been itching to cook some pizza in my new egg. Decided to take the easy route and go with pre-made dough and sauce. Picked up some Mama Mary's extra thin crusts and "gourmet" sauce at HEB. For toppings I used:
-Yellow, red and orange bell peppers
-Vidalia onion
-Slice black olives
-Left over chicken and flank steak, marinated and grilled last week for fajitas (one beef and ond chicken pizza).
For spices I used a little Oregano, Basil and Fennel.
First pic just to show my Eggs new home.
Loaded up with Lump. It will be nice when the Egg is a bit more seasoned.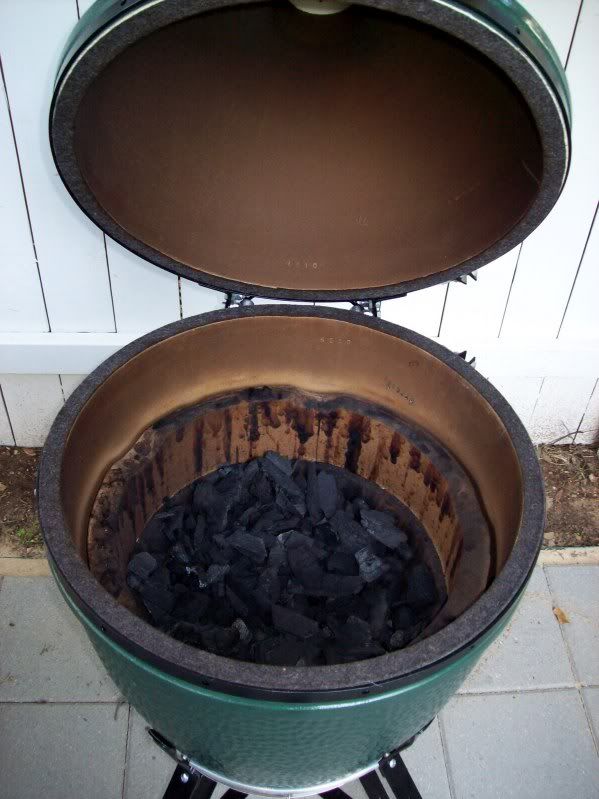 First time for the pizza stone and plate setter. decided to use the Eggs feet under the stone. Will experiment going forward, based on reading, not sure if this makes a difference.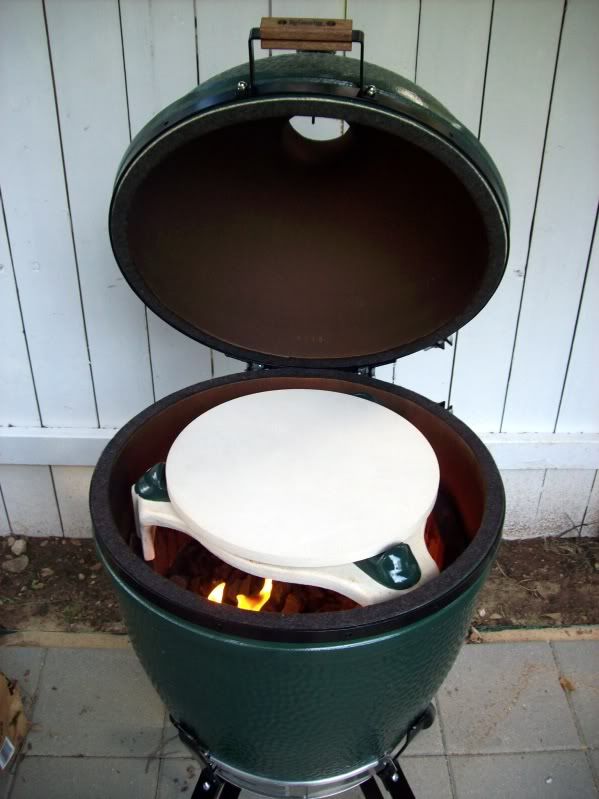 Decided on 550 and see what happens.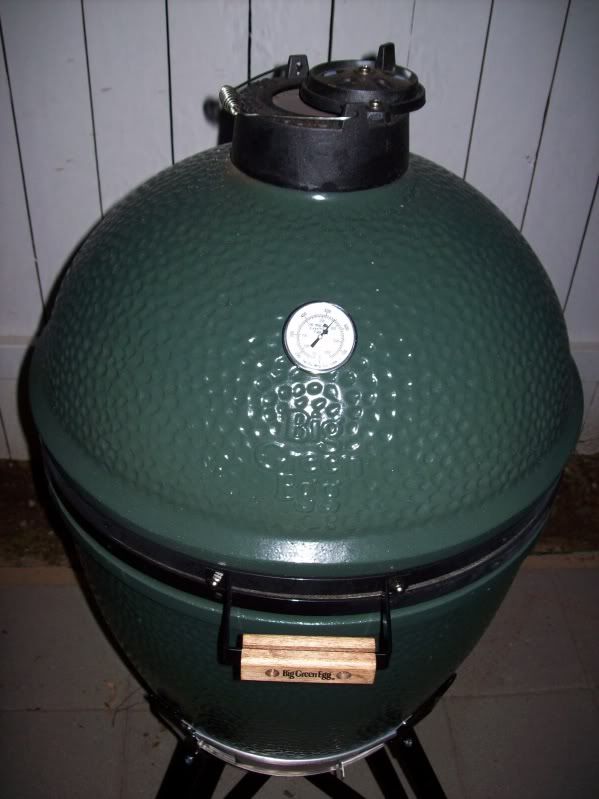 Ready to go in.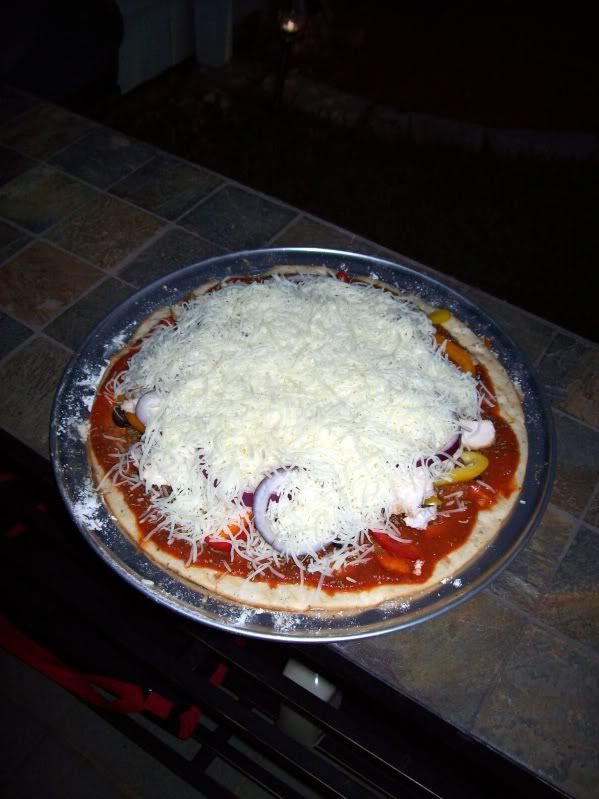 Lookin' good!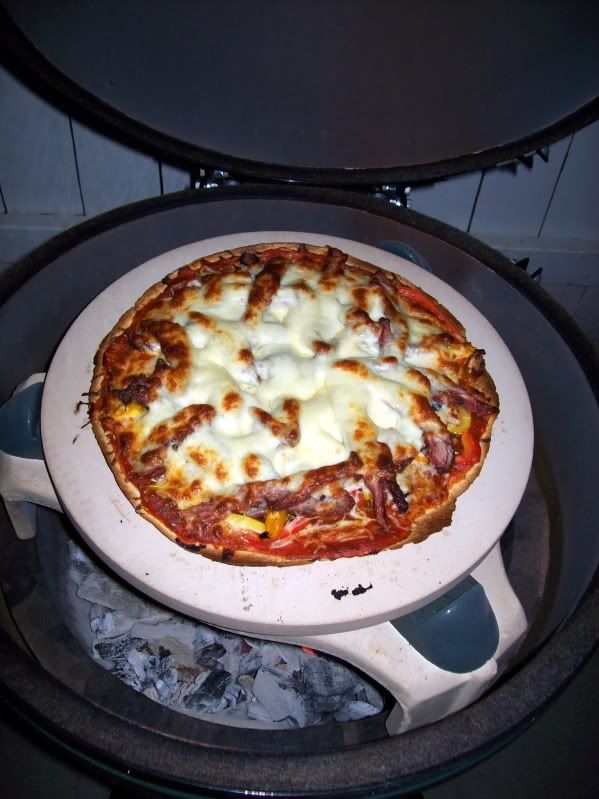 First one out.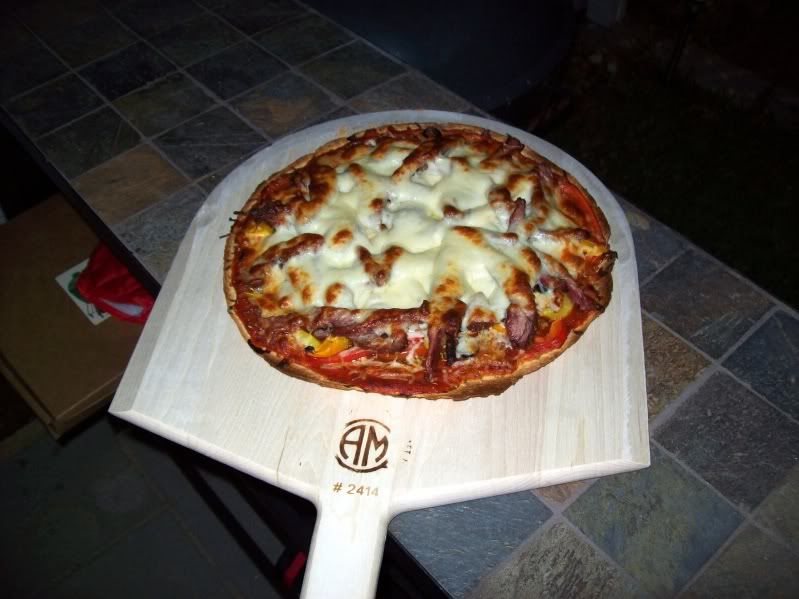 Second... Done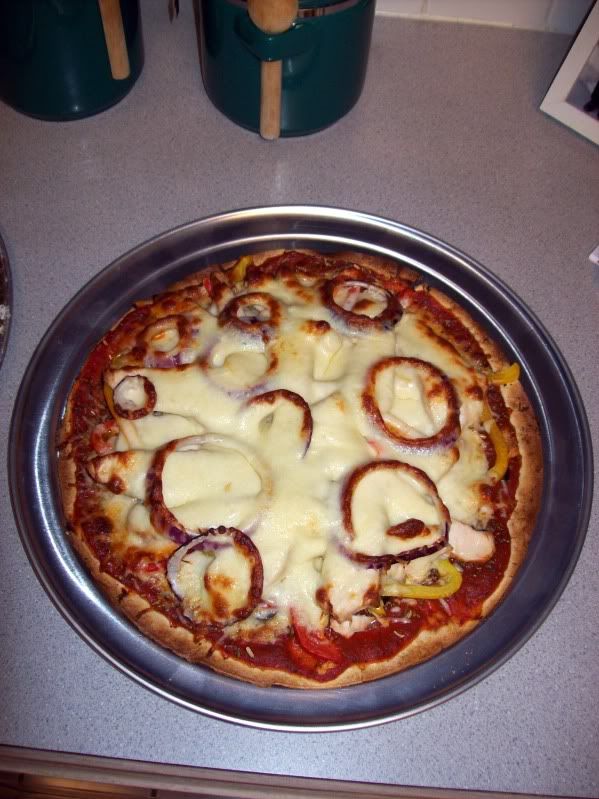 Both came out very well! BGE makes things easy! Will be experimenting a lot with pizza, but for the first time, these were great!