Hi All, this is an eggsperiment. I just posted this over on
Bobby-Q's new forum
in response to a post over there and was not terribly happy not to share it over here as well. I went into my post over there and just copied it from the edit window, brought it over here and did a paste in the edit window here and have done some minor editing. It looks like it will work fine.
I hope to egg more burgers this summer, steak is getting to pricey down here. Here are the first burgers I have done in a long time.
5.5# 80/20 ground chuck
5# Vidalia onions 2 reserved
2# mushrooms
1 t each sea salt & black pepper
1 T granulated garlic
4 t Herbs de Provence
cheese
I caramelized the onions and sautéed the mushrooms till golden. The two reserved onions I chopped fine and added all to the hamburger, herbs and spices. Mixed well. I then weighed the mix into .25-.27# lumps and shaped into rather thin patties. I warmed the cheese, a Mexican mix from Publix that was shredded, slightly so I could shape it into disks to place between the patties. I figured it may be neater and easier to fit them together this way.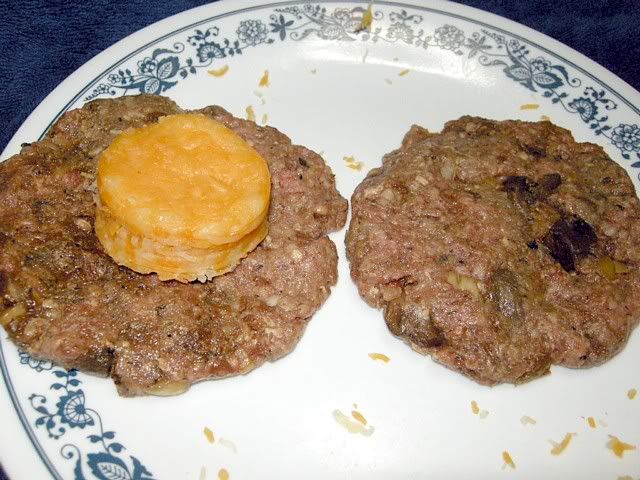 I believe I ended up with about 12 or 14 big patties after they were reshaped.
They are popping with mushrooms . . .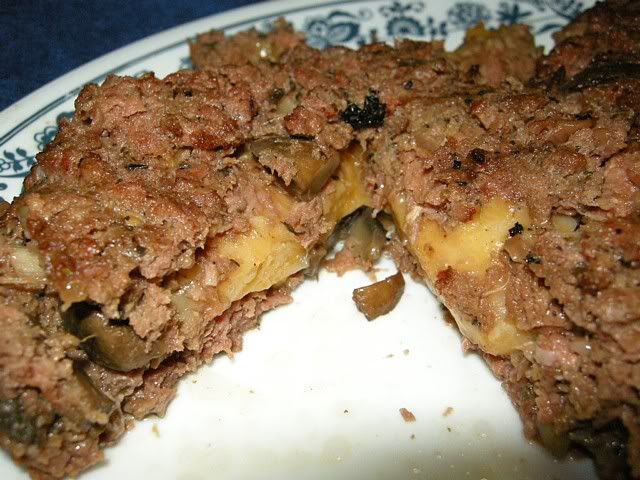 . . . and onions but were breaking up on me.
Pfft!! Let 'em break! They were tender, juicy and have good flavor. I can't eat the buns so I had them dressed in a little catsup. I had a couple for dinner and foodsavered the rest. They are in the freezer waiting for the right moment to commit themselves to the egg.
I guess my posts
can
be in two places at the same time!!! :laugh:
Have a great week All,
Blair