We hope you all had a big green St. Patrick's Day! While you're waiting for it to be Easter time, try some of the new recipes we've recently added to our website. One of our favorite dishes is the
Easy Jambalaya with Beef
, and our favorite sweet & savory treat is the
Sweet Cream Crostini
.
The Big Green Egg headquarters has moved - come visit our new location and check out the museum! 3786 DeKalb Technology Parkway, Atlanta, GA 30340
Petrified Protien and maple/butta scallops...
52 day commando dry aged ribeye.I think I PERSONALLY prefer 35-45 day ribeye and 21-28 day strips.I would not recommend dryaging other,leaner cuts of beef.Wet age those.Just MY opinion.
There was a little fuzzy green mold on one end,I trimmed that off but that is the ONLY trimming I did.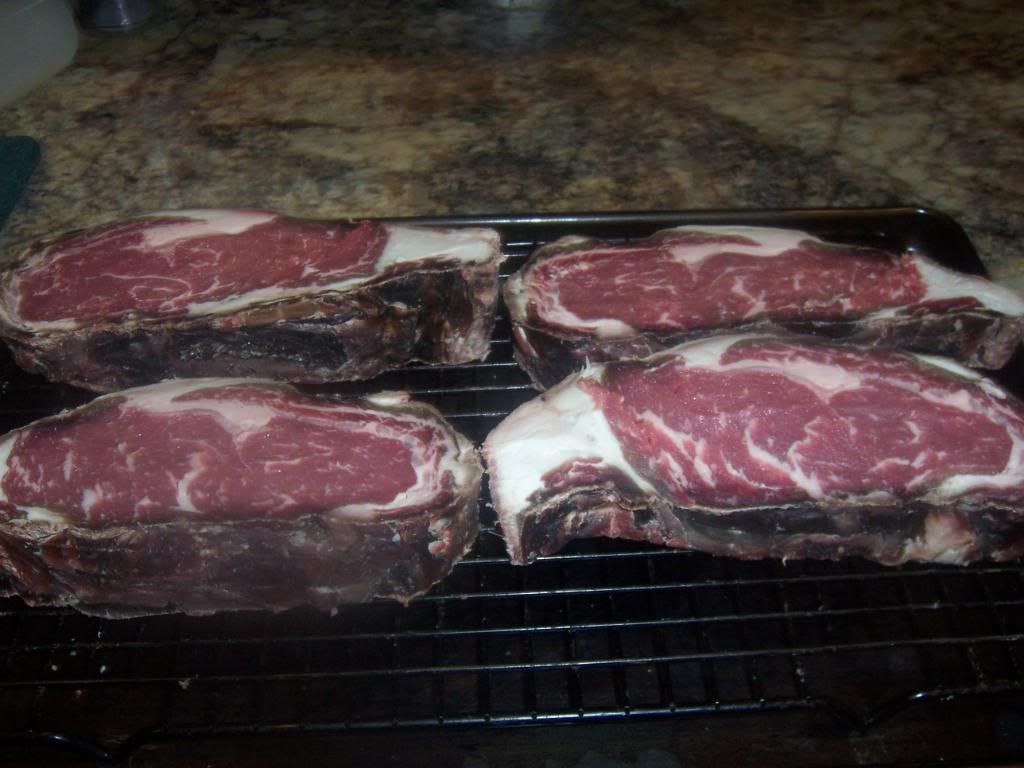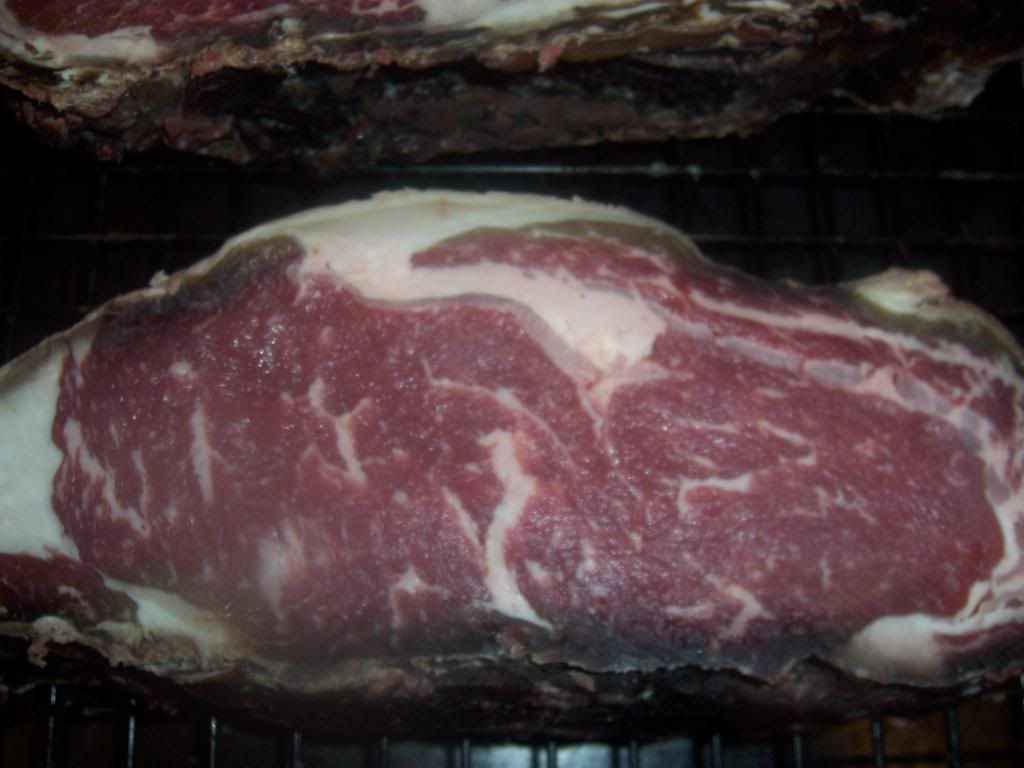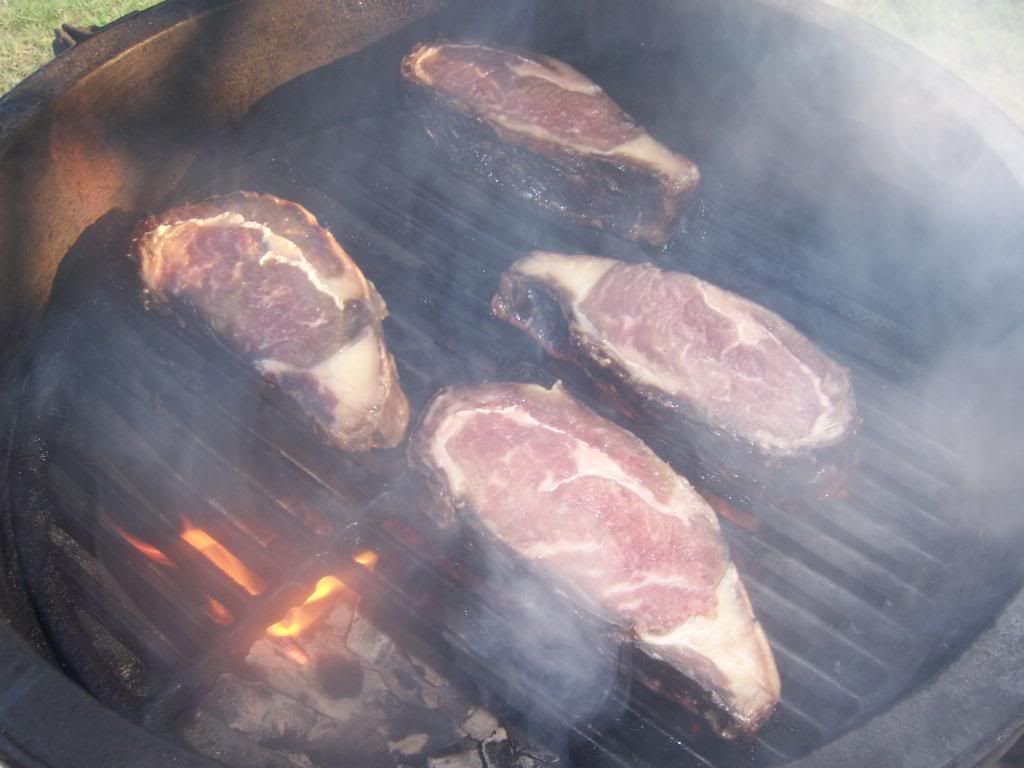 Scallops...