You really have to love ceramics for making fine pizza.
I started with dough made yesterday and held overnight in the refrigerator. These are 400 gram dough balls at 60% hydration using 50/50 Caputo Antimo and Caputo Rinforzato.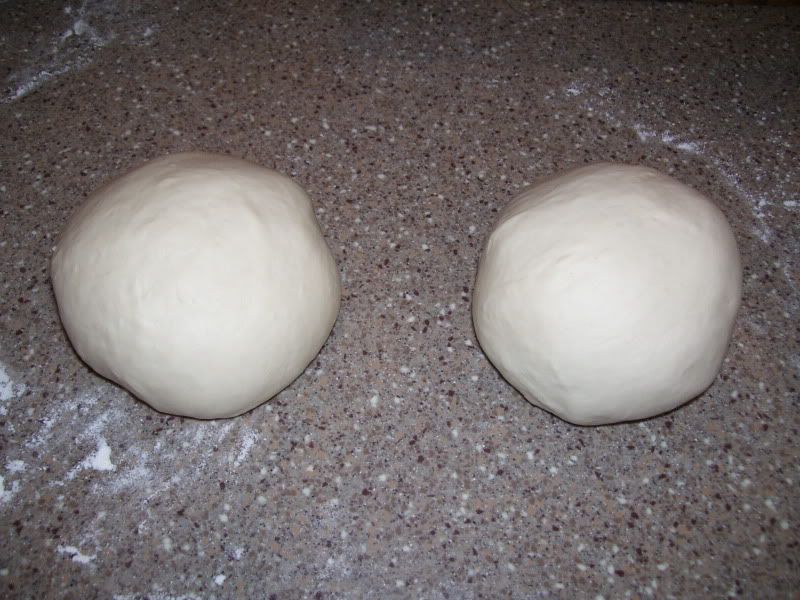 One of the pies was made with a white sauce based on shallots, garlic, thyme, S&P and heavy cream.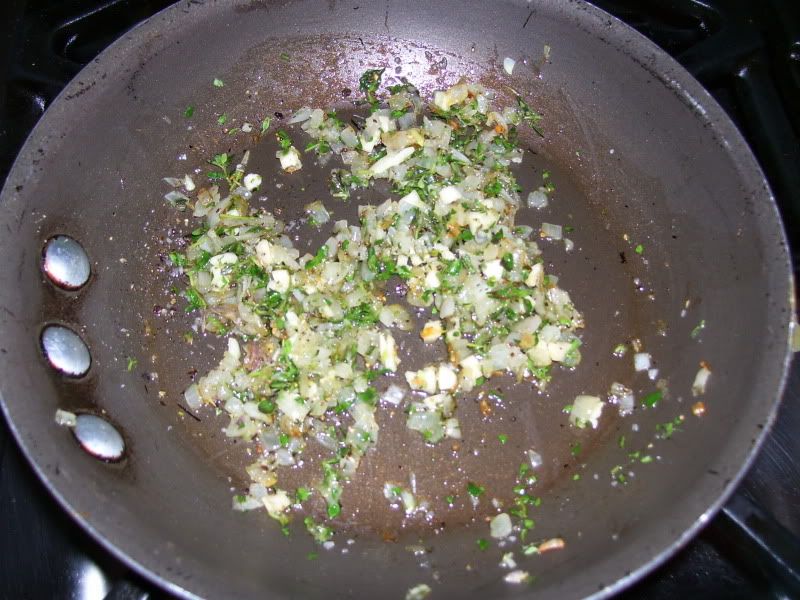 To this I added, sauteed mushrooms, grilled Italian sausage and a three cheese blend (mozza, provolone, white cheddar).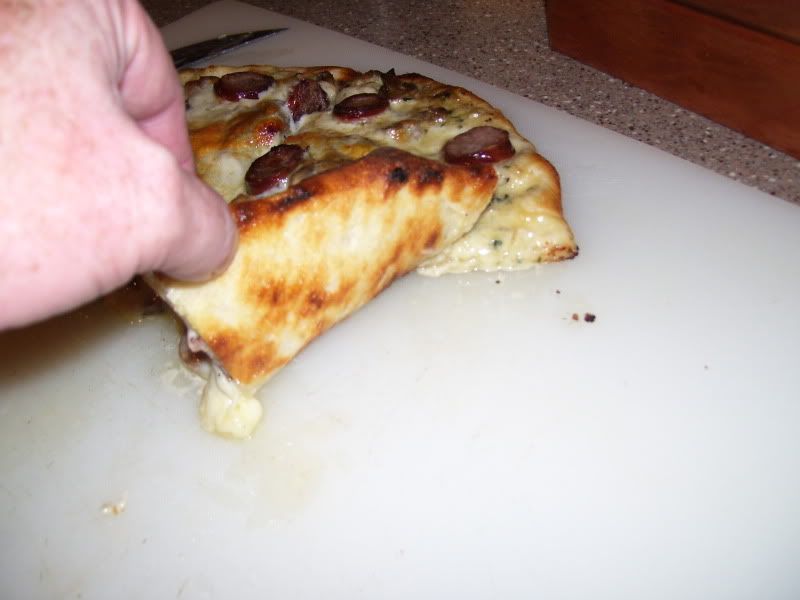 The second pie was plain ol' pepperoni.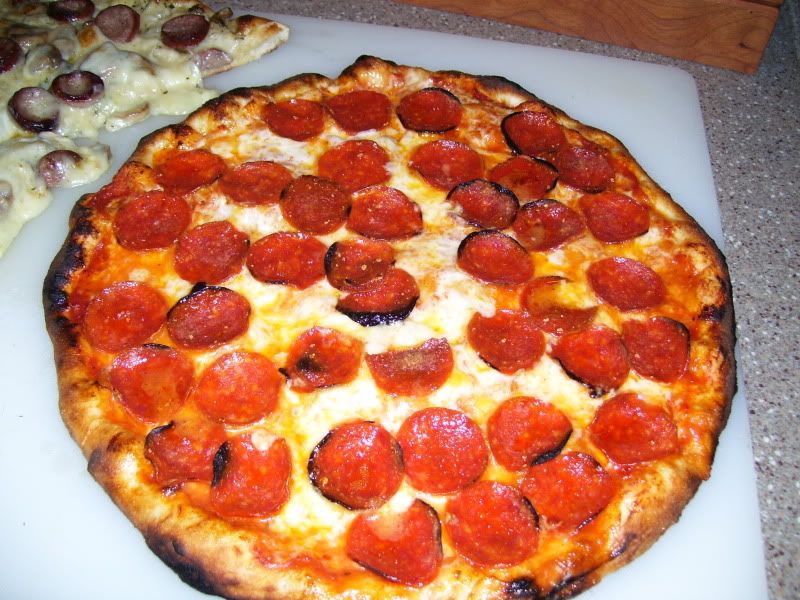 These were cooked right at 650.