Have always loved salsa verde and always wanted to make my own. Picked up some tomatillos today which is the only thing I didn't have on hand. Saw a pretty basic video recipe on YouTube for roasted salsa verde and followed it relatively closely.
Used my CI to roast 2 lbs of tomatillos, 1 whole garlic bunch, 1 red onion and 2 jalapenos.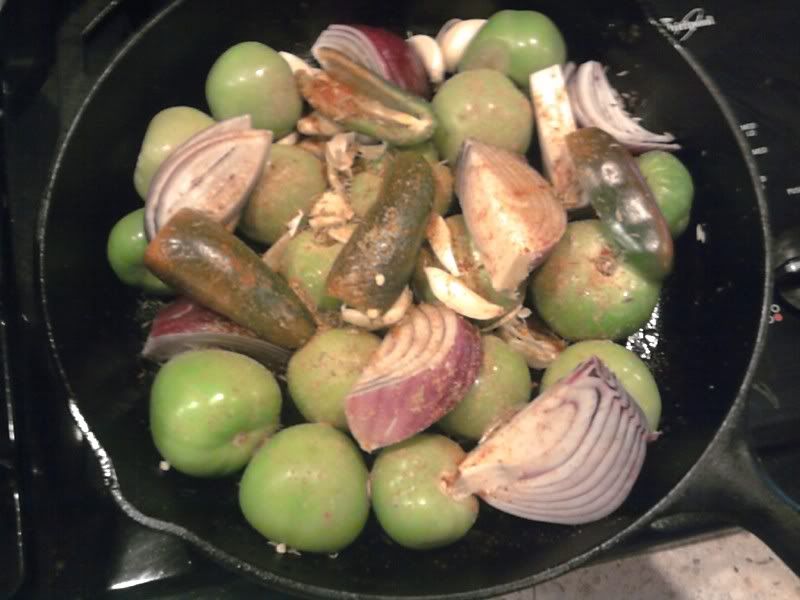 Here it is starting to soften up and render.
Pulled it off shortly thereafter and ran it through the blender. Put it on the stove top and let it simmer while adding a lot of cilantro, juice from four small limes, salt, coriander and cumin. Here's a badly lit shot...trust me really was green. It was tasty...put it all in tupperware and is chilling.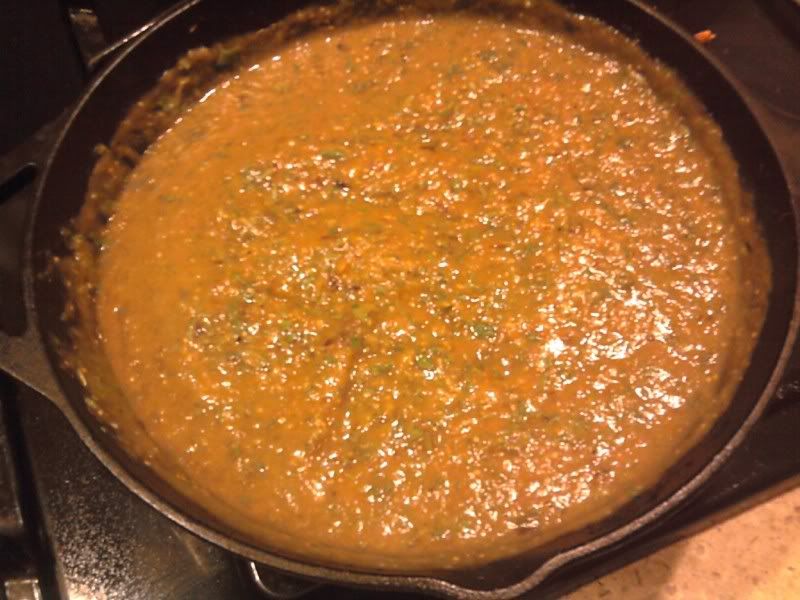 Here's tonight's dinner, salmon on a cedar plank, zuchini and onion, and some stuffed plablanos...mmm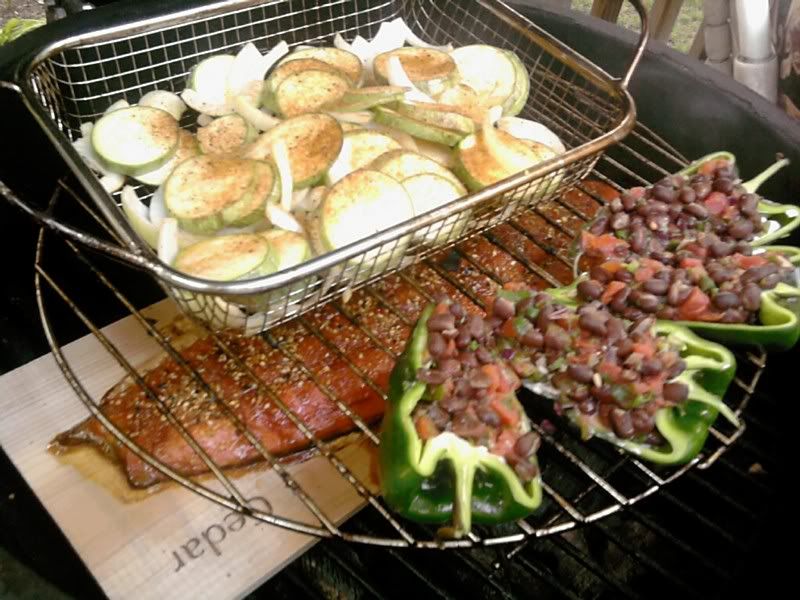 plated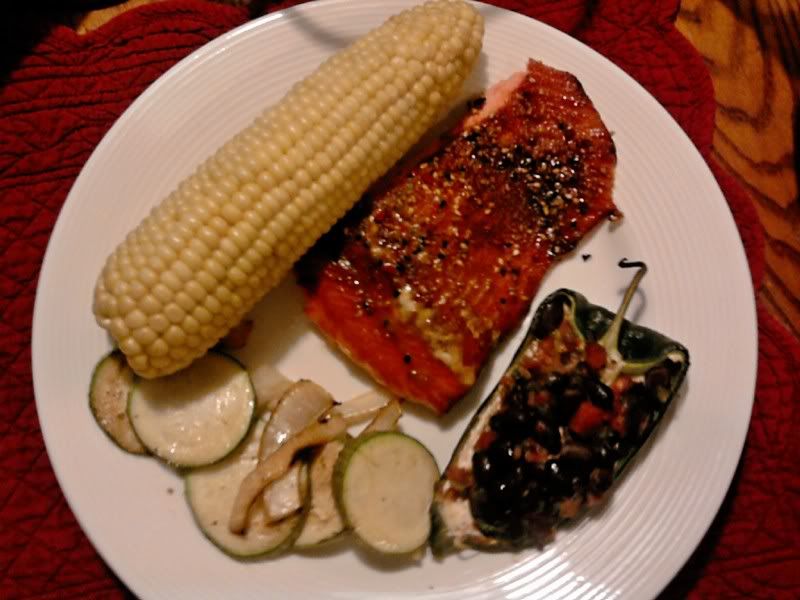 Oh yeah, did a smoked turkey breast for lunch meat last week, it turned out soooo good.