Two thirds of our newly formed comp team got together yesterday to do some practice. We've been planning for a couple months and plan to debut in July. We've got a ways to go, but we're getting there and having a blast. We didn't get around to getting practice boxes and green leaf lettuce for presentation practice, but were able to cook three of the four meats...I've got some spares on now.
Here's my buddy's butt he cooked on his WSM.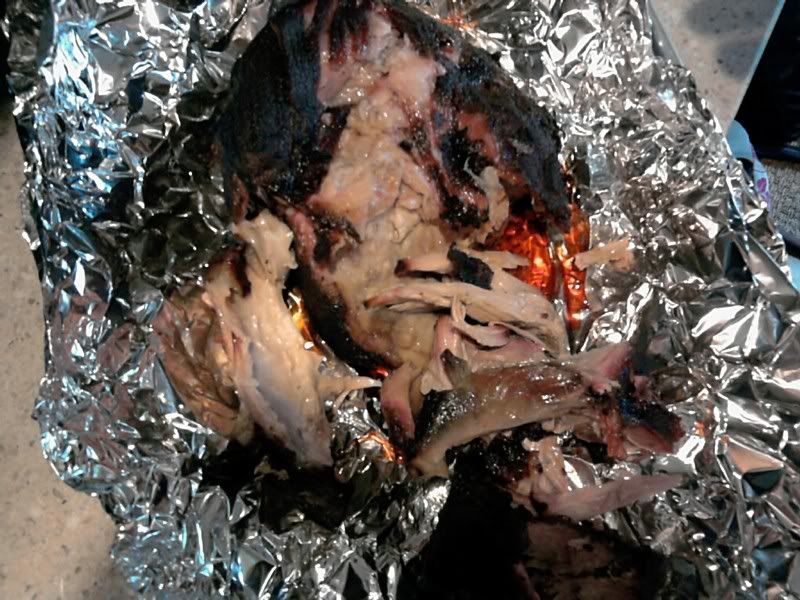 Here's some chicken thighs we trimmed up a bit and cooked...some with sauce, some unsauced.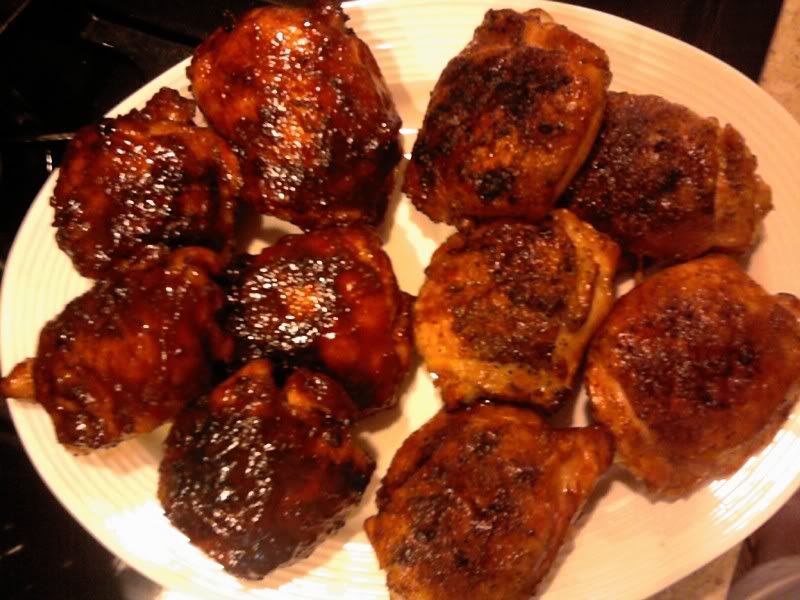 Here's my brisket about half way done.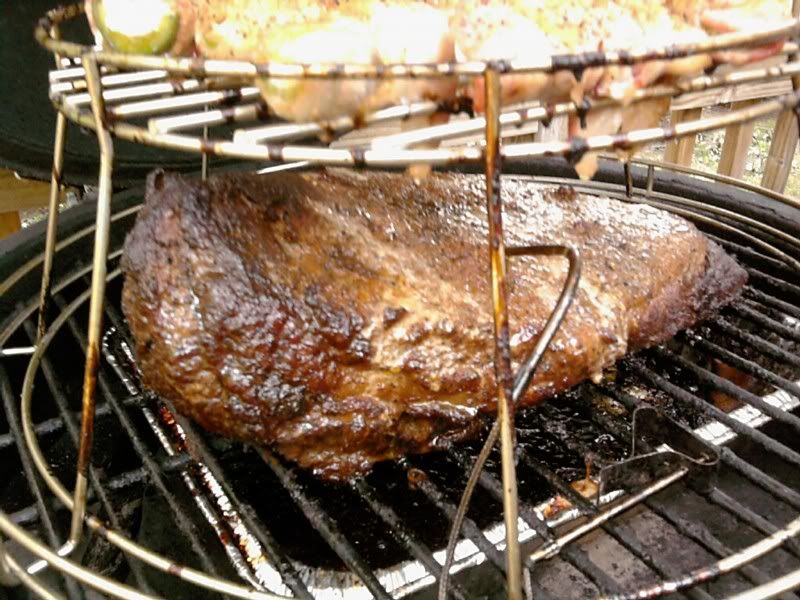 Had to do some ABTs to nibble on...here are cooking on top of the brisket, can't go wrong with a little bacon dripping on your brisket!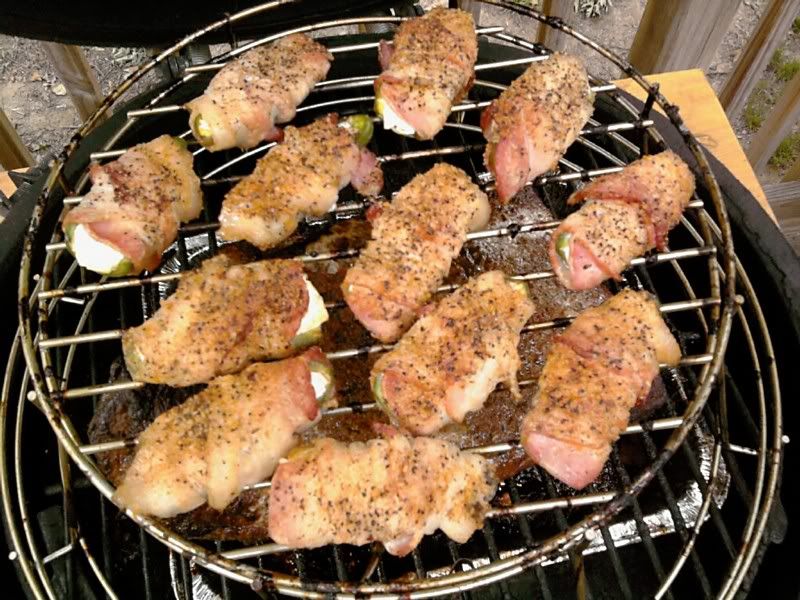 Sliced brisket...not my best effort, a bit dry, but I learned a few things along the way.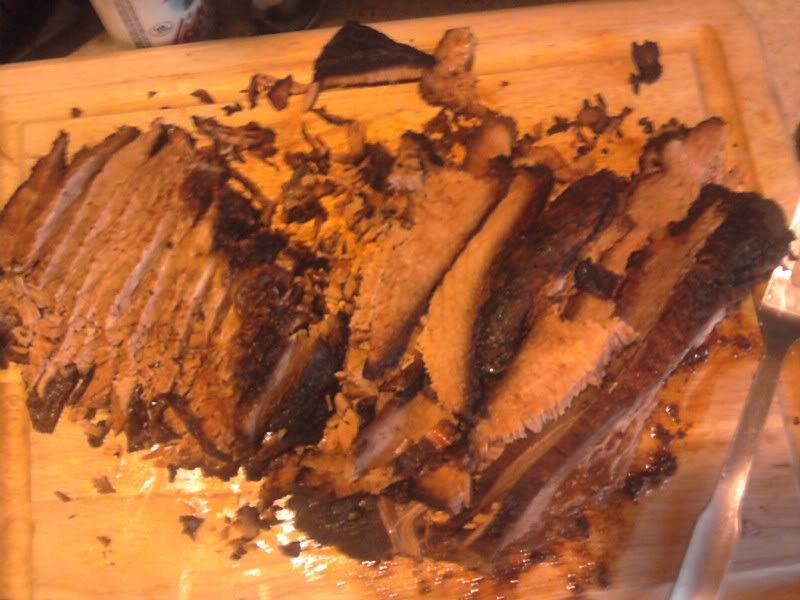 Ended the day with s'mores for the kids...here's Walrusegger Jr. in marshmallow mode!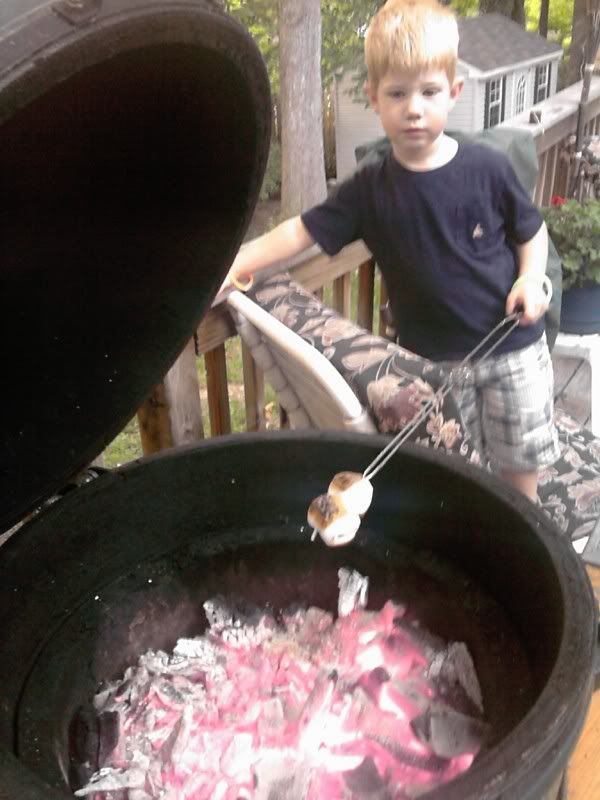 Another one...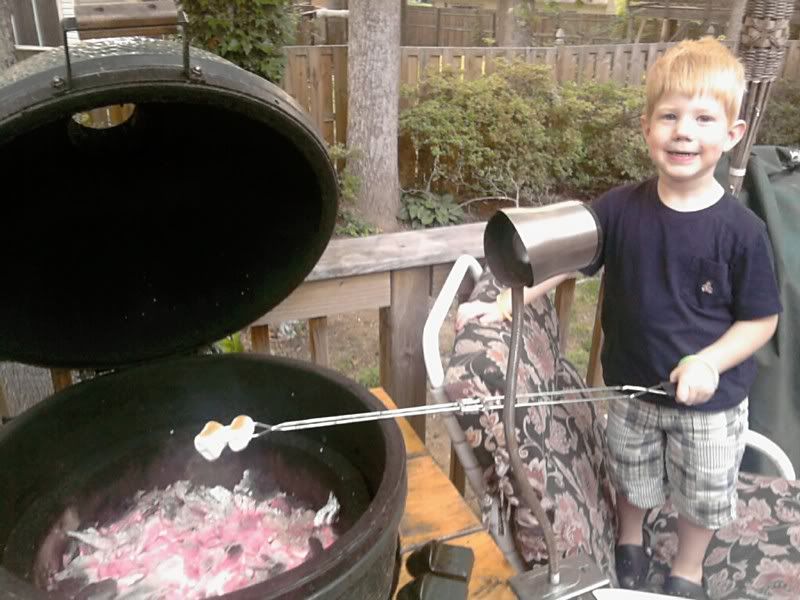 My daughter drew this one for me during day's long cook...fridge material!