DOW: You were inquiring last week about the Jaccard, so I thought of you when I cooked tonight. Nothing fancy for sure, but wanted to show you...
On the left, Jaccard'ed (?) pork chop, smooshed back into shape....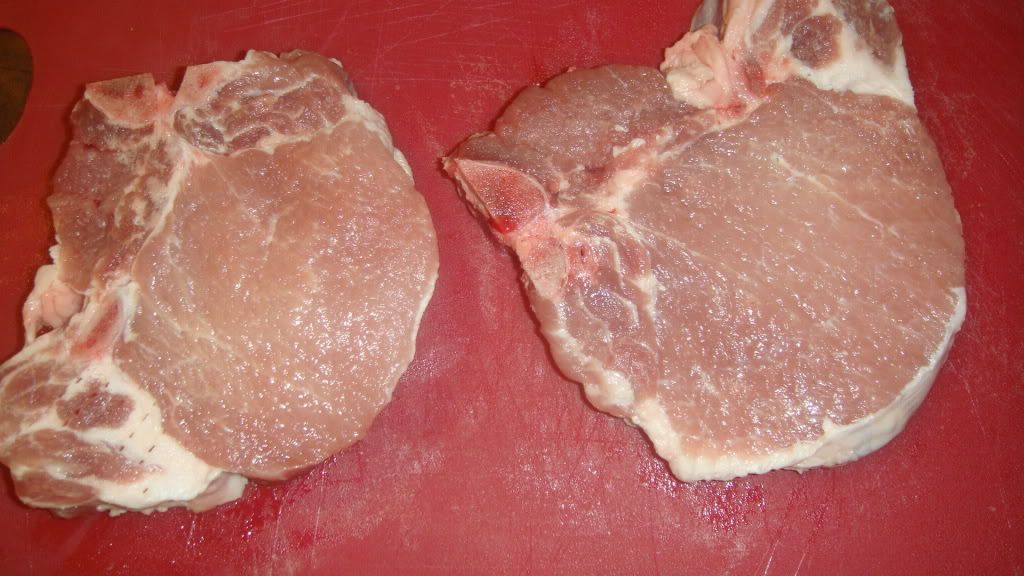 The chop on the right still needs to be pushed back into shape.
Tried to take a close up....
This camera (nor operator) is not set up for super close ups, but hopefully you can see all the tiny needle holes...
Into the brine...
Getting happy for a couple hours!
Rinsed, patted dry, and onto the Egg, direct, about 400*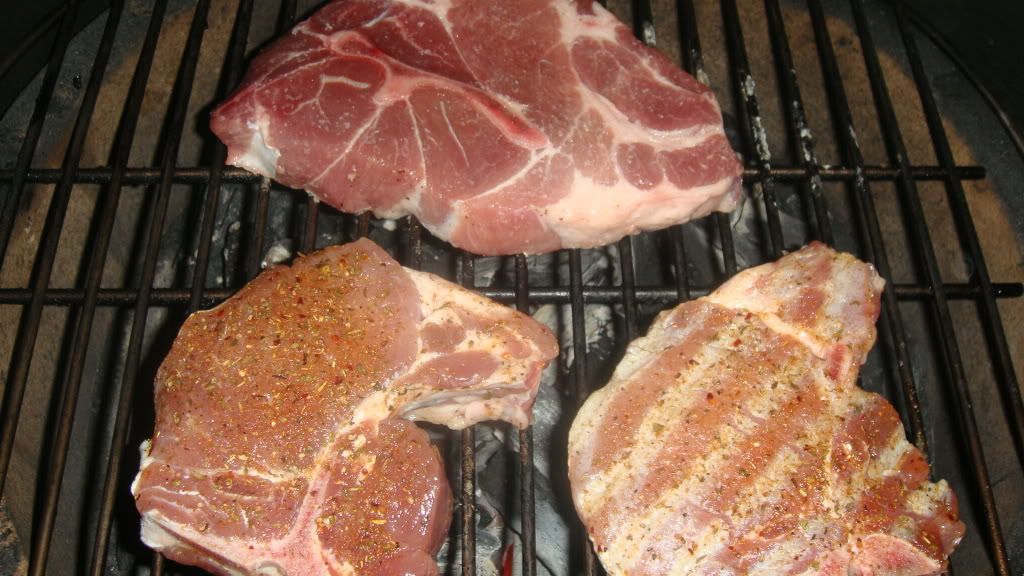 Done and resting!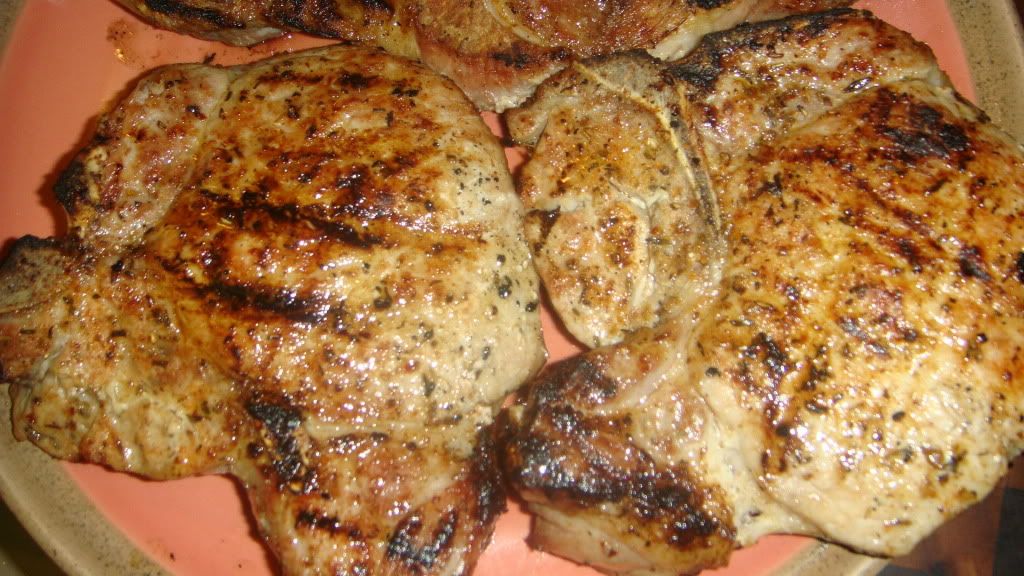 Pulled at (shhhh) 130*, and tented with foil. They carried over to 145*. They were cooking pretty hot at this point.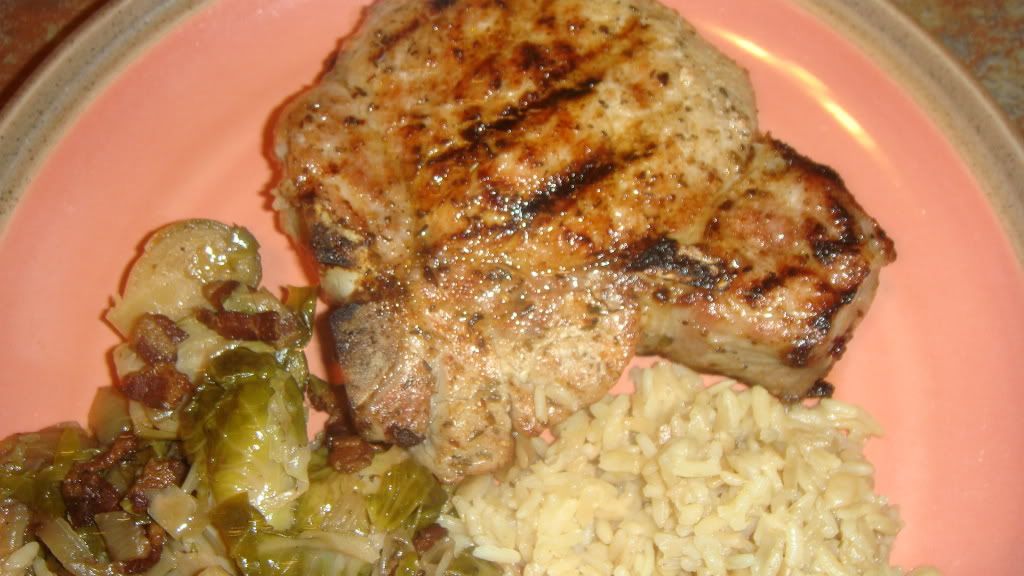 Plated with some Pilaf rice and braised brussel sprouts...
And the obligatory Inside shot...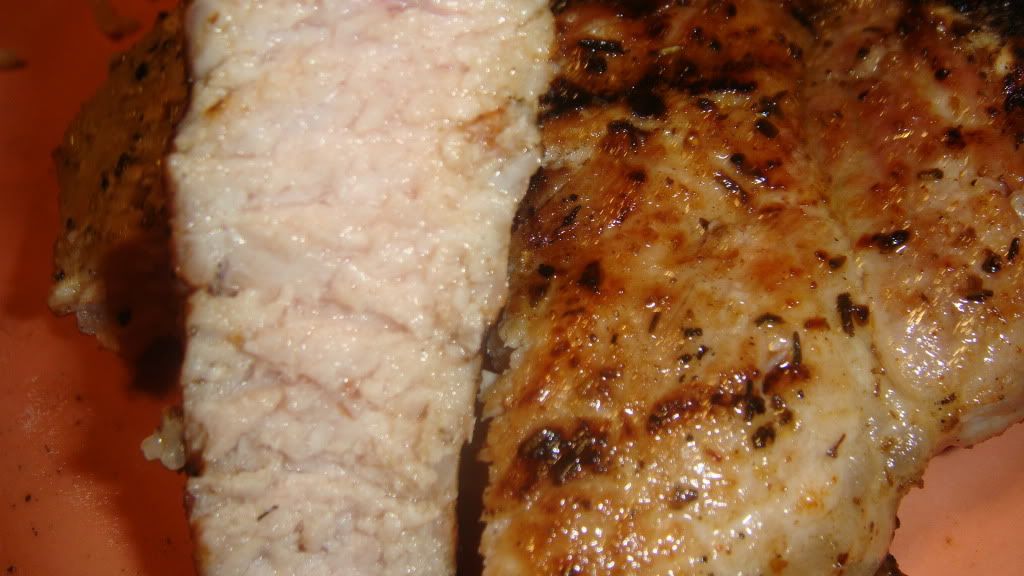 Certainly NO lack of juices! Nothing leaked, nothing oozed...truly, a super tender, and super juicy chop! Works for steaks, too! (I should have pulled it 7* sooner IMO)
As I said DOW, thought of you while doing this cook, so thought I would post it. Hope it helps some!
I am a big fan of the Jaccard, without question.