I decided I wanted to try cooking something vegetable on the BGE. Of course, it had to include some meat, and I had some leftover flap meat and Italian sausages.
This is a **Kabocha** - a Japanese pumpkin. The SKU label says it's like a sweet potato. . . .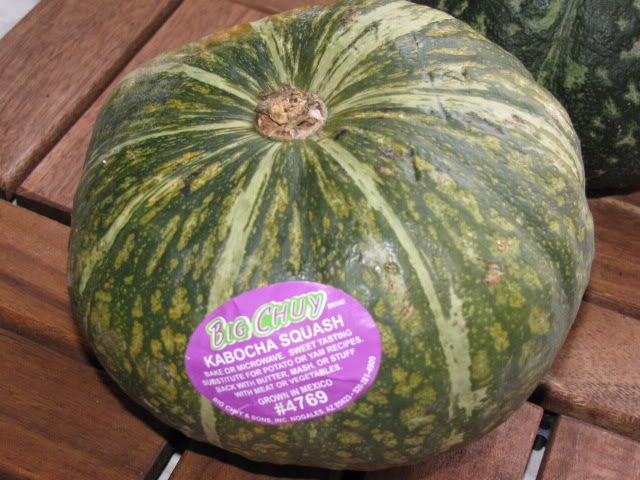 I used my Ono Ono Chicken marinade, posted in the recipes section. For convenience, I am pasting the recipe here:
The Marinade, enough for 2 lbs of chicken parts
1/2 cup shoyu (soy sauce), I use Kikkoman low sodium version
1/2 cup sugar
1 Tbs sherry (I use Japanese sake)
1 Tbs sesame oil
1 Tbs grated ginger root
3 cloves chopped garlic
Put all ingredients into a mixing bowl and whisk around until the sugar dissolves. Taste the marinade and adjust to your liking. I always add more garlic and ginger. (I add ginger until it makes my mouth tingle.)
//////////////////
I chopped the pumpkin into little bite-sized pieces, so it will cook faster. I left the skin on. . .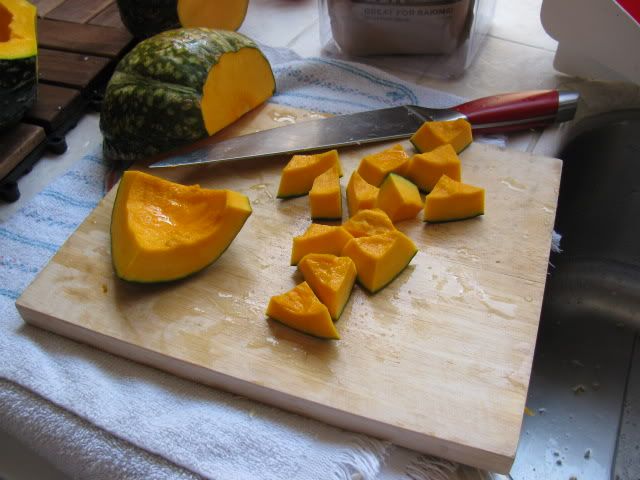 Then put it into a zip top bag along with the marinade. . . .
And then direct-grilled it on the BGE with a smoker/cooker basket: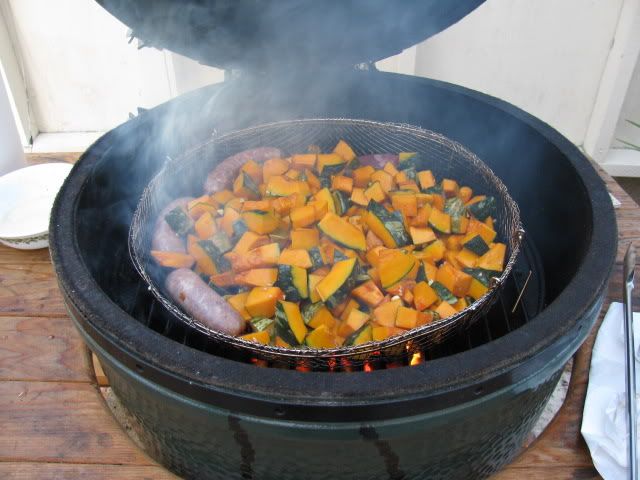 Came out like this: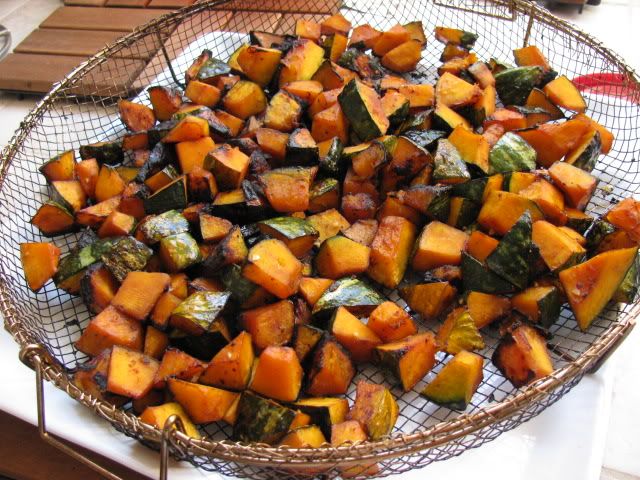 Just cook until a skewer pokes thru easily. Probably 30 or 40 minutes.
I brought it to my friend's place for a Memorial Day celebration.
Next time it would be best to use the Platesetter and cook indirectly - more like an oven. AND - cut the pumpkin into a small rectangle or some other nice shape - and wrap it in bacon!
The tough skin became soft enough to eat.