This is my inaugural cook using the new A/R from CGS. Two 7 lb. butts, indirect at 250*.
Rubbed with a generous coating of Bayou Barq.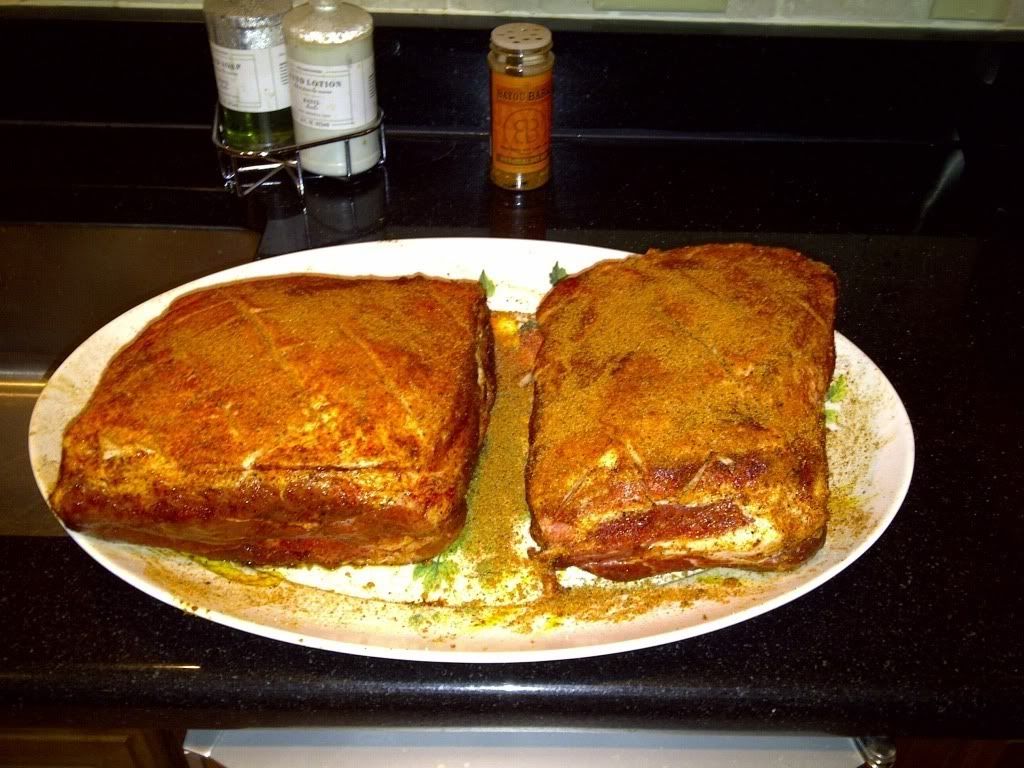 A/R on the Fire Ring with 13" foiled stone.
16" foiled stailess Pan above the stone with foil "cushions" between.
Cruisin along at 250.....
BGE Grid atop the A/R with both butts....
Berth'a Twobutts......
Thanks for everything, Tom. A/R worked like a champ and the 16" pan is a welcomed relief when cooking more than one butt. It really covers some area and catches some drip.