Started out with 1 lb. of lump crabmeat: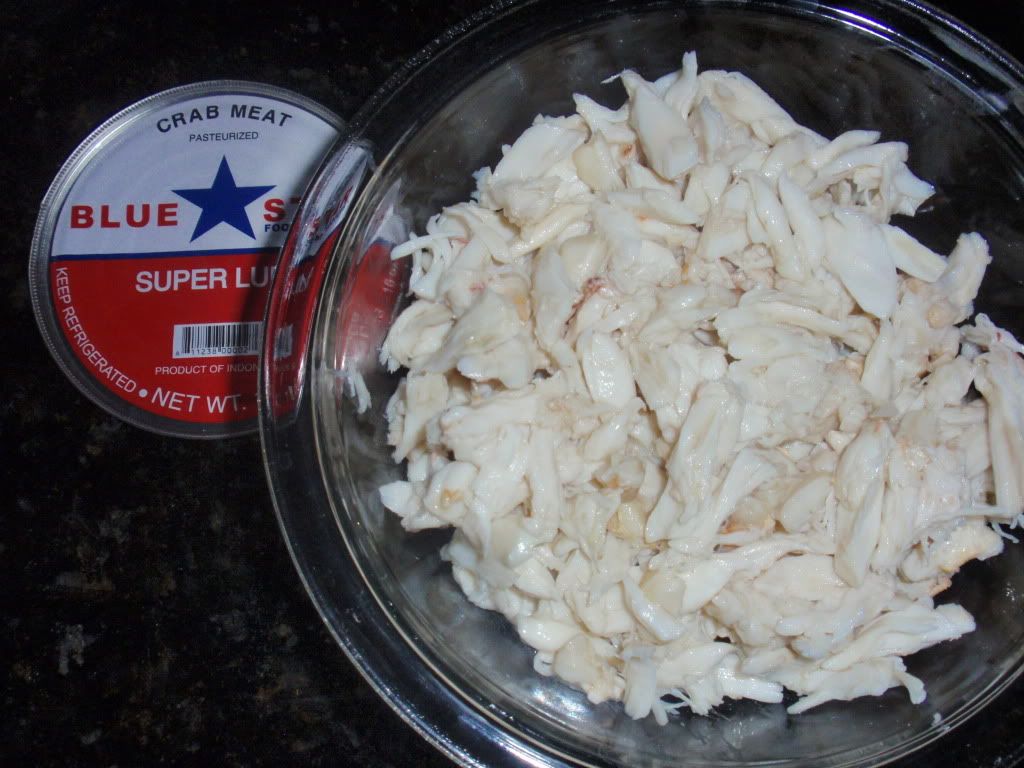 I wanted a variety, so I decided on Crab Imperial, and Crabmeat Divan with Mornay sauce, and of course, crabcakes. All were cooked at 400 degree dome.
For the Imperial, I used this recipe, added sauteed red onion, red and yellow peppers, and did not use the sauce on top:
http://www.phillipsfoods.com/recipes-cooking-tips/RecipesDetails.aspx?recipeId=253
Veggies getting all soft and nice:
Add the veggies into the crab, along with mayo, worchestershire, butter, and lemon, and pile it into a scallop shell. Here it is on the pizza stone, after some time on the egg:
Next, I lightly steamed some broccoli and lined a scallop shell, then put the plain lump crab on top:
Mornay sauce on top of that - I used smoked swiss cheese in the sauce.
Mornay -
http://www.foodnetwork.com/recipes/emeril-lagasse/classic-mornay-sauce-recipe/index.html
Not a pretty pic, the cherry wood made the mornay sauce turn a little brown, but the taste was fantastic: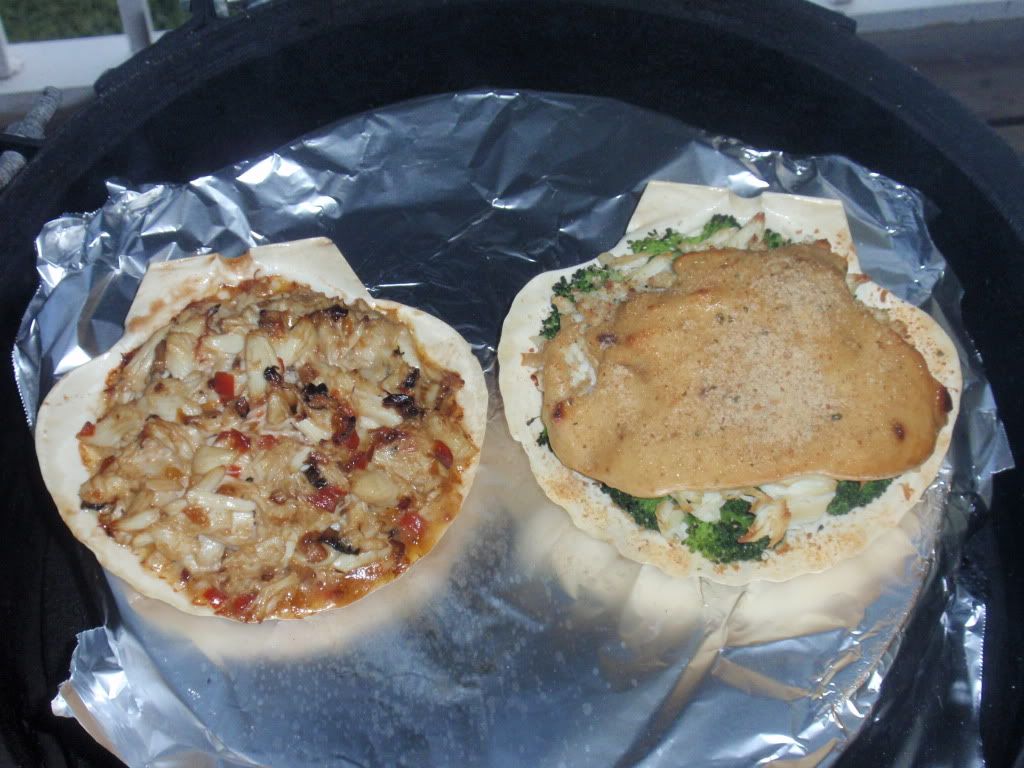 The crabcakes in the CI skillet - I have posted this recipe a few times here: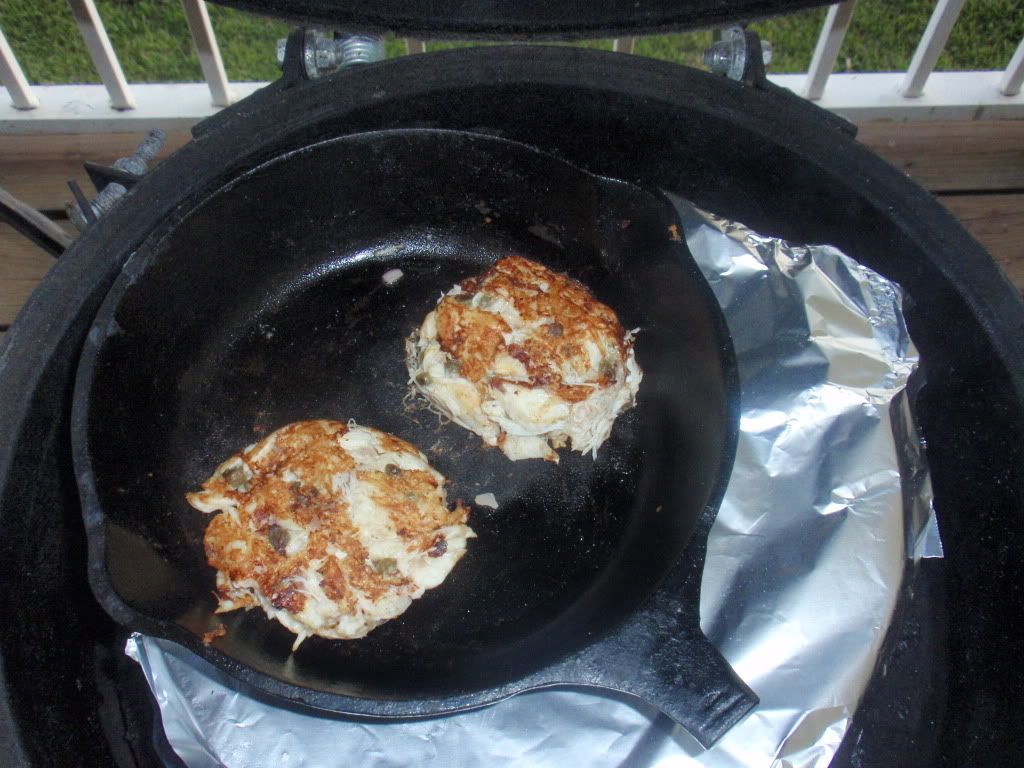 The hands down winner of the 3 was the broccoli and Mornay sauce. A definite keeper and crowd pleaser.
Also, thank you to Randy, AZRP. I made his fire roasted salsa and it was great!
The veggies: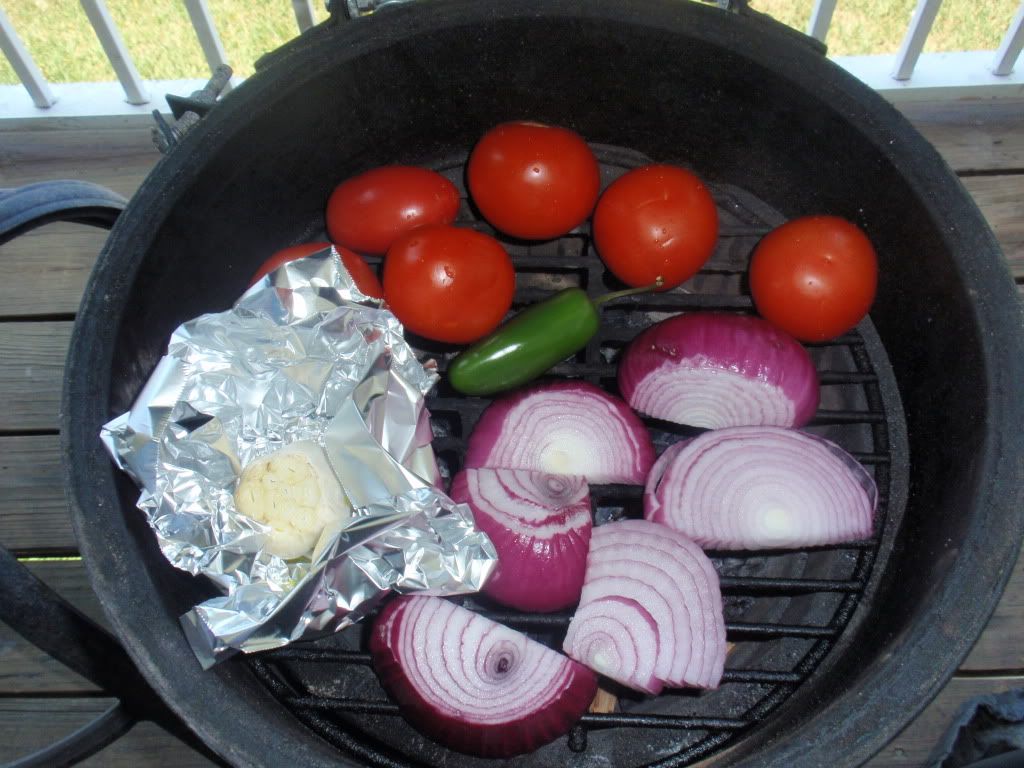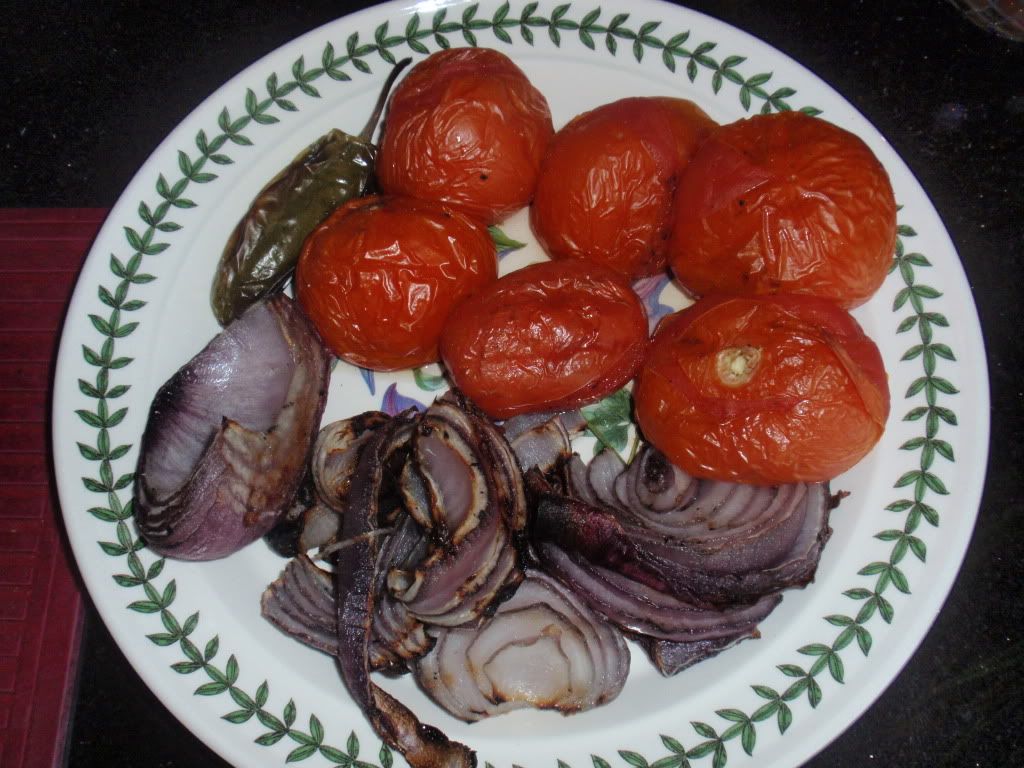 The garlic had to stay on longer than the rest, so I egged some veggies along side of it. The garlic head is sitting in a piece of foil with a ball of wadded up foil under it, so it would not be getting direct heat:
You know the garlic is done when it gets all soft and you can pull out a whole clove easily: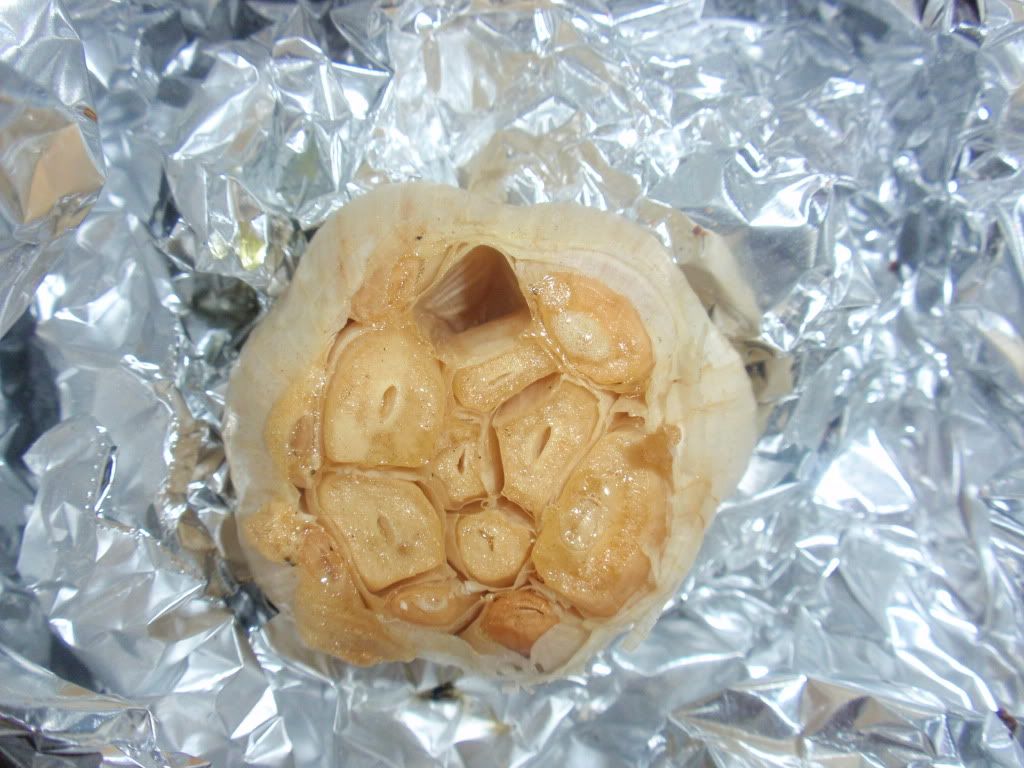 I hand chopped it all together, because I wanted to try it kinda rustic and chunky.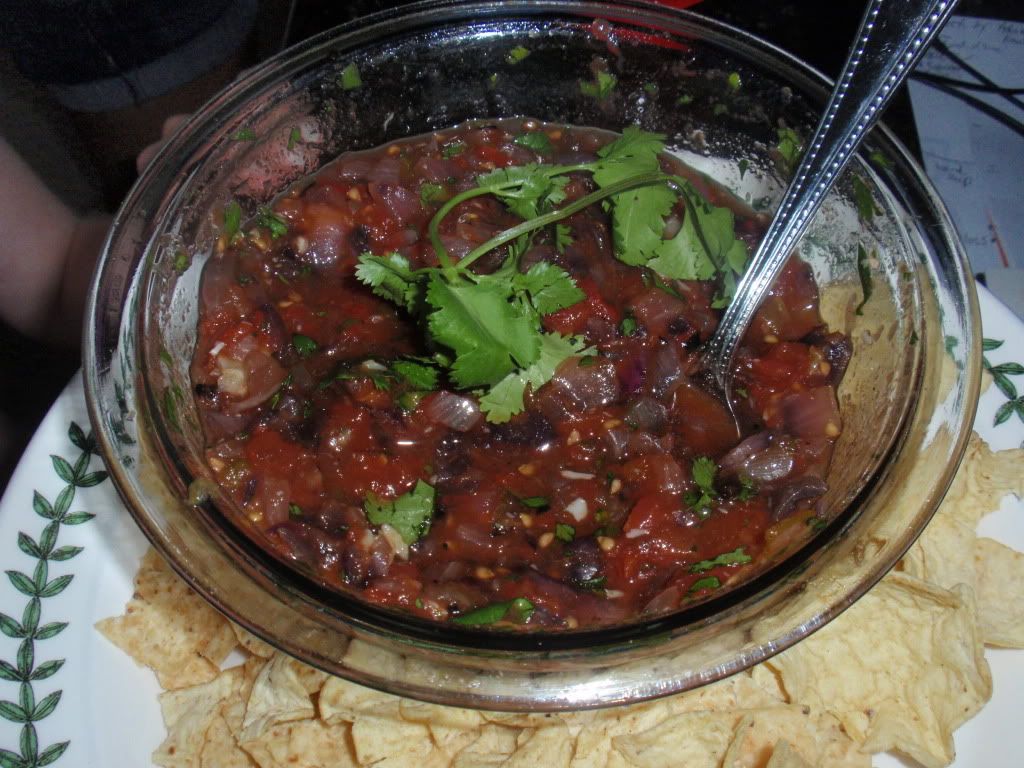 We liked it, but I might blend it up next time.
The sunset was prettier than I thought it would be: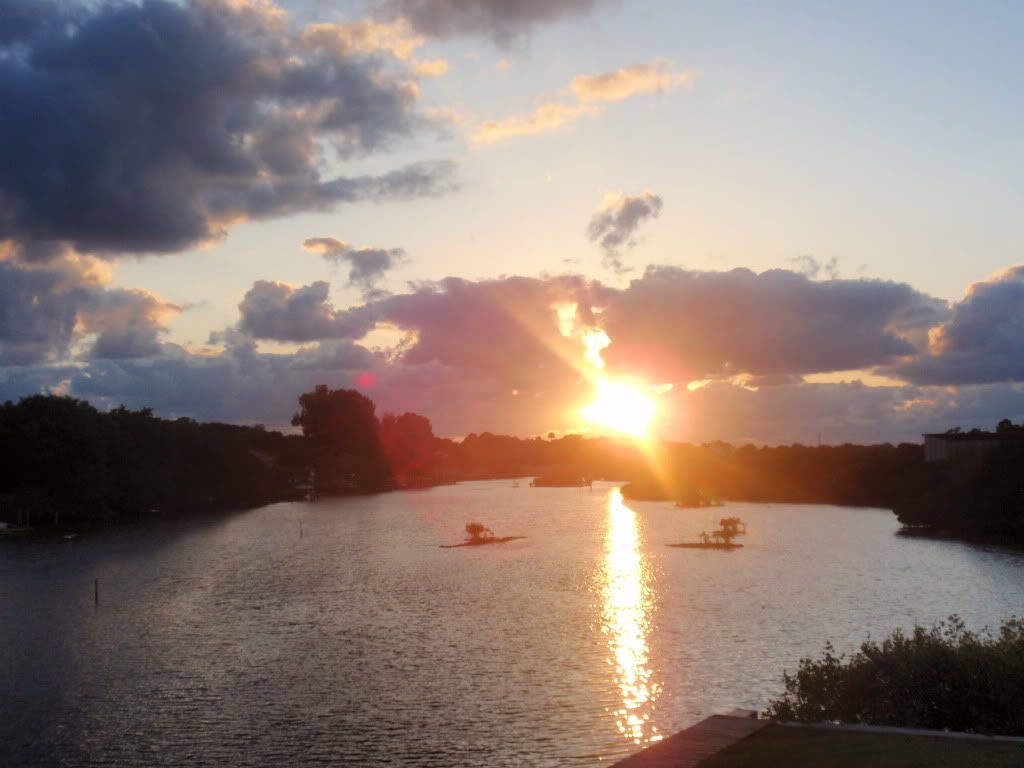 Have a great weekend, all my egghead friends!
Happily egging on my original large BGE since 1996... now the owner of 6 eggs. Call me crazy, everyone else does!

3 Large, 2 Smalls, 1 well-used Mini