Cooked a chicken tonight sorta spatchcock style but I cut the chicken in half. While it was cooking , I threw on some Zeus taters to go with it. Picked some fresh Zukes and squash from the garden for a salad and it all turned out well.
The raws.
The squash.
Didn't get a good pic of the finished yard bird. I was hungry!
The Zeus Taters was excellent as usual.
Squash Salad.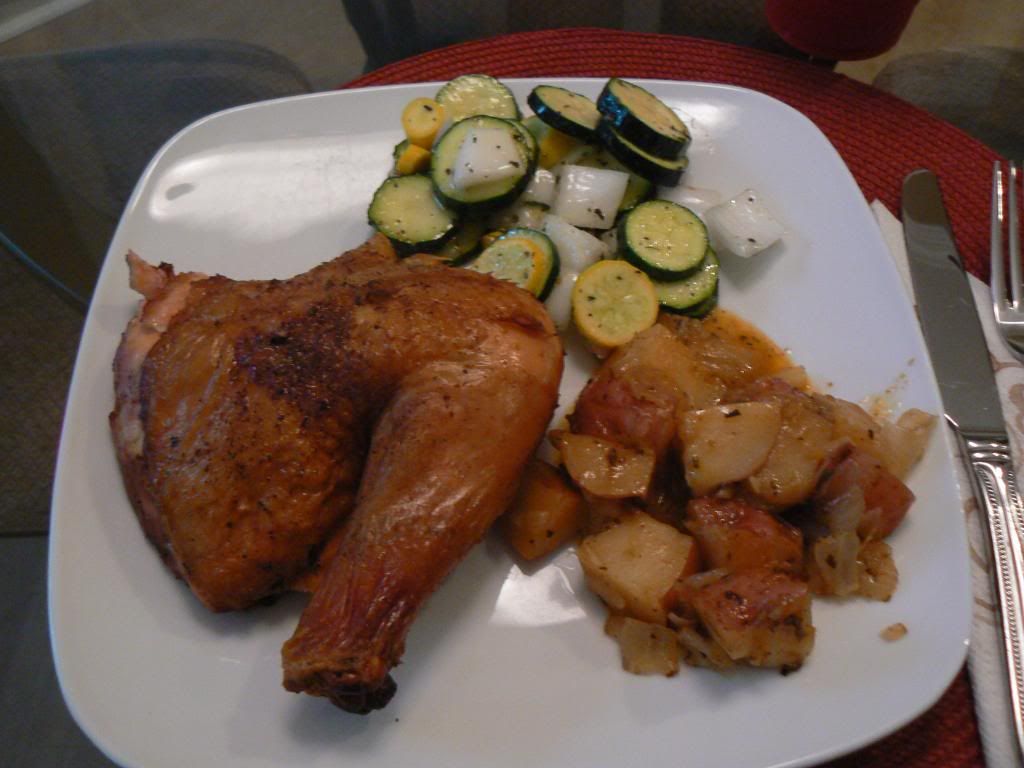 Thanks for looking.
Bill
LBGE AR SMALL BGE WOO RING