1) Invite some real good friends. Celebrating Loren's B'Day today, & wishing Grace safe travels to the old continent.
2) Get inside :woohoo: & prepare something COOL. Loren's Watermelon, Feta, Arugula and Mint Salad, and Grace's Gazpacho Andaluz were just fabulous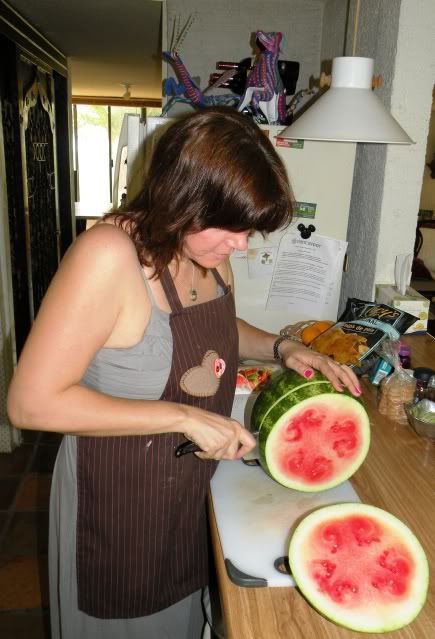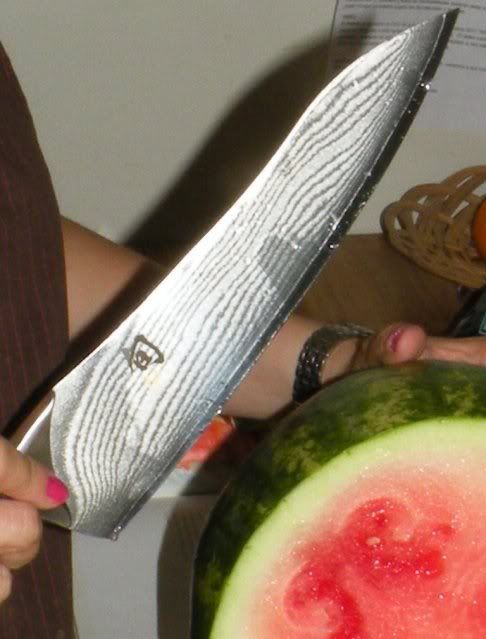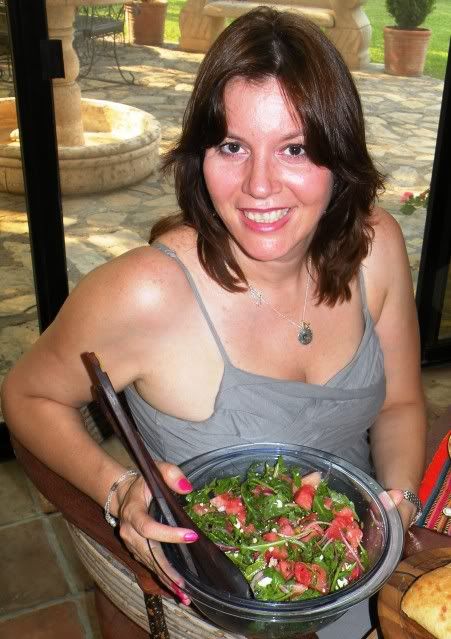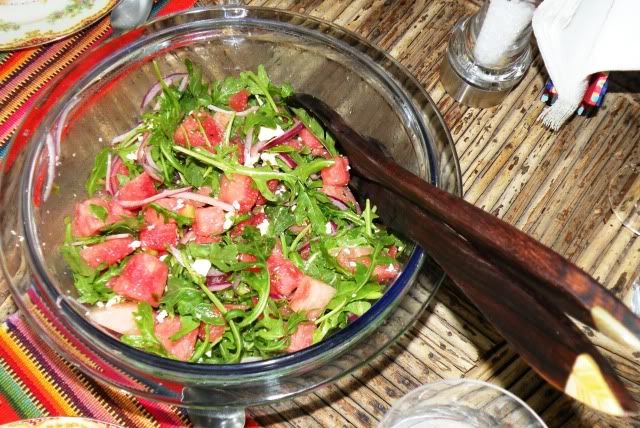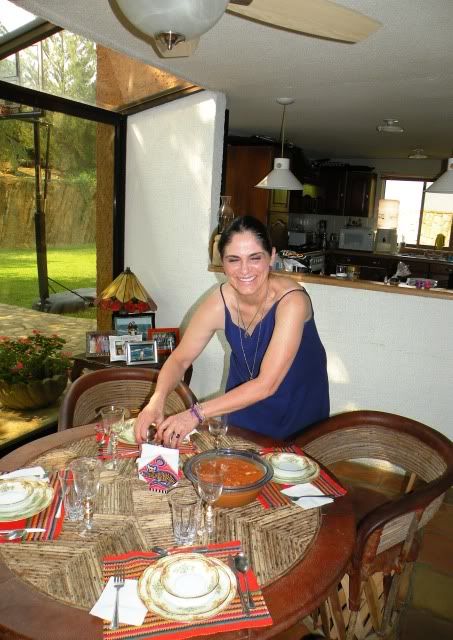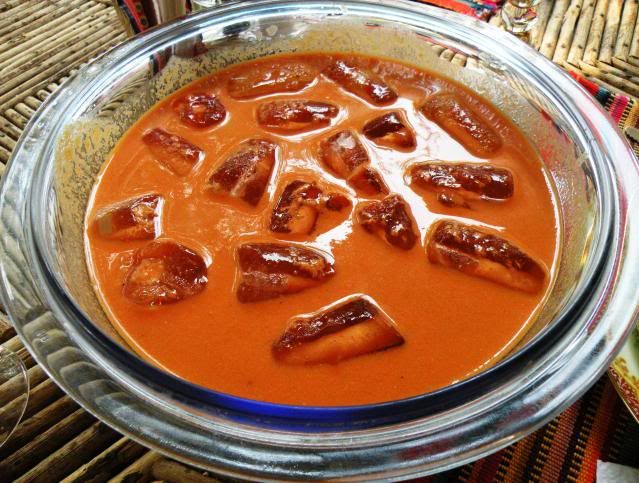 3) Drink some nice COLD beer & some ICED Chardonay & a Rioja. Accompanied with a nice EGGED Cedar Planked FRESH Salmon with, Amaranth, slICED Almonds :woohoo: , Honey, Black Olives, Sun Dried Tomatoes, FRESH Mint, FRESH Basil,Balsamic Vinegar & BBQ Sauce,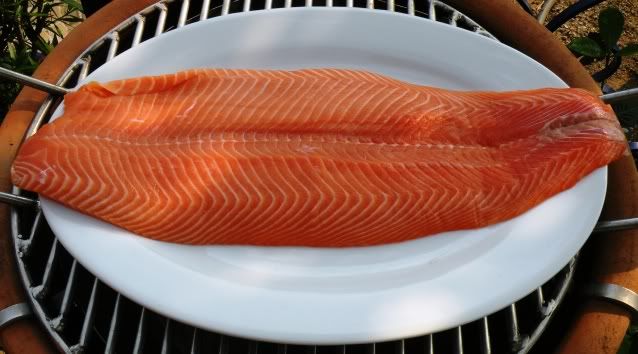 Aiming at the "bull"........ :ohmy: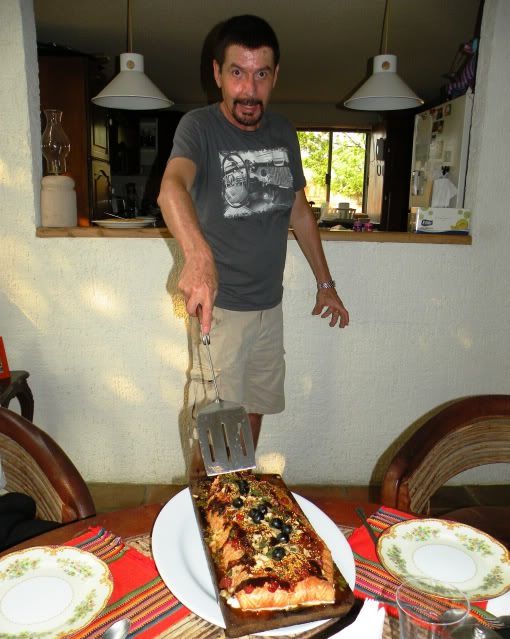 Plated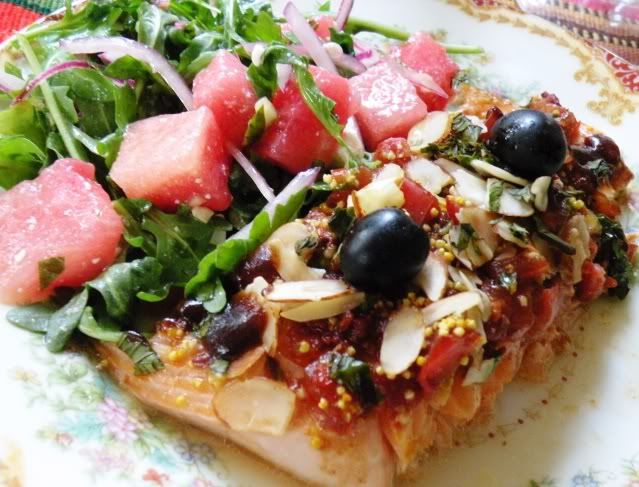 4) Keep on having good fun, watch the sunset & COOL OFF with a swim ..
HAVE A GREAT WEEKEND