We had a bunch of leftover white rice from Ratatouille last night...a big bag of fresh snow peas from the garden...a bag of nice shrimp in the freezer...sounds like Fried Rice to me! Had everything we needed, including some bean sprouts that it was time to use up...So here we go:
As JL would say....The Raws...
The small dish in front is a mixture of oyster sauce and soy. The oyster sauce adds a great depth of flavor.
Peanut oil, sesame oil, diced carrot and onion, snow peas, bean sprouts, some slightly scrambled eggs, etc.
Set up is Wok with spider, legs up...
Quick semi cook of the shrimp with a drizzle of sesame oil, then removed until the end.
Diced carrots and onions in first...and the fresh peas from the snow peas that went a bit too far before picking...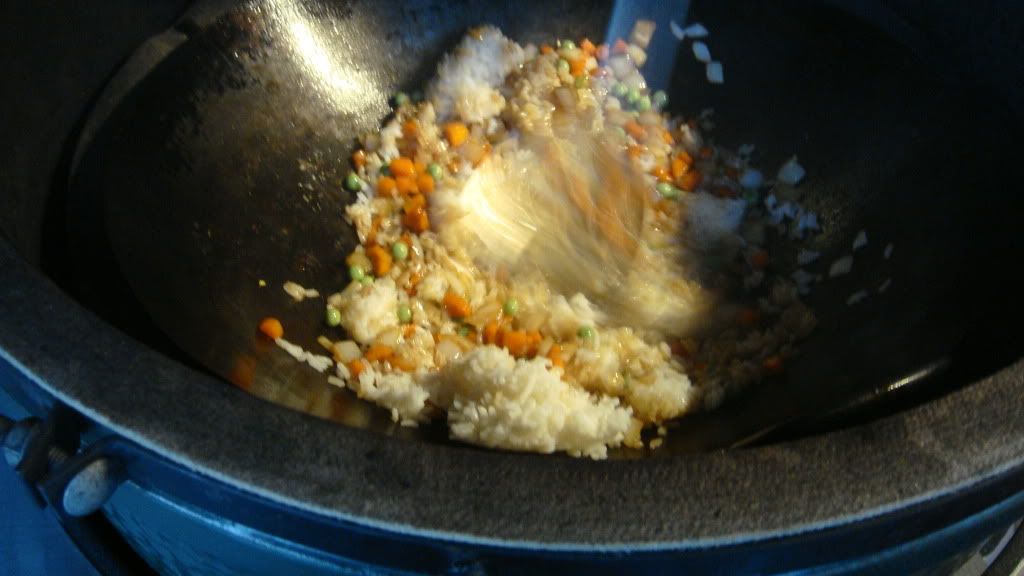 Added the rice, and tossed...
Par cooked shrimp and eggs into the wok with the rice and veggies...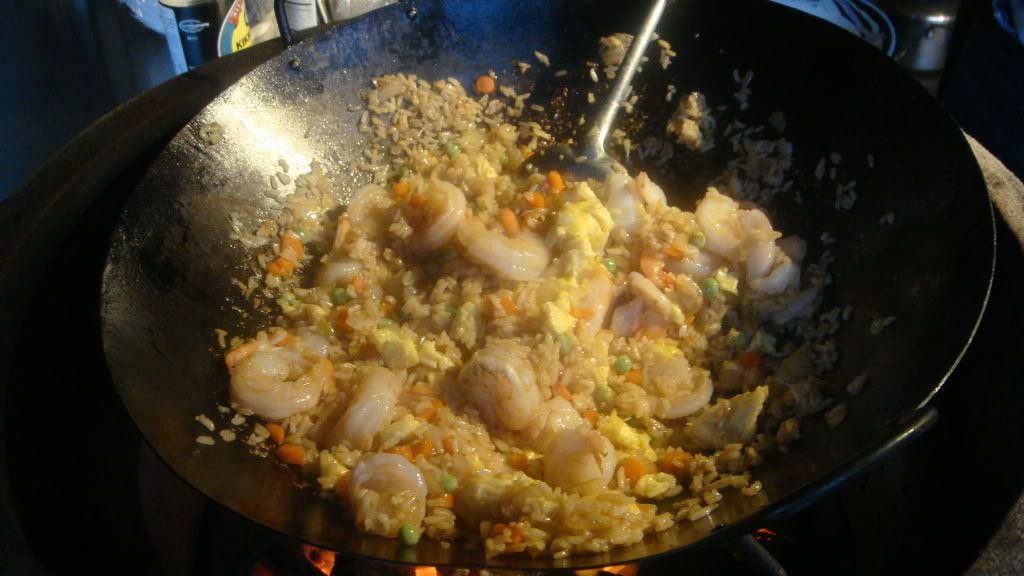 Added some soy sauce/oyster sauce mix, and a tiny bit of sesame oil...
Added the snow peas and bean sprouts at the last minute...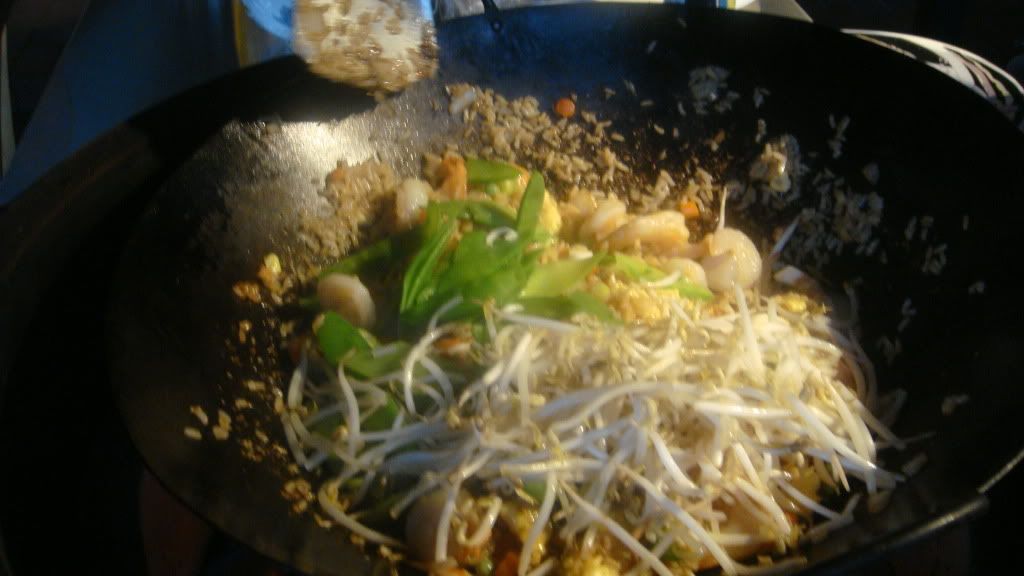 Tossed and reseasoned...a bit more soy sauce was in order.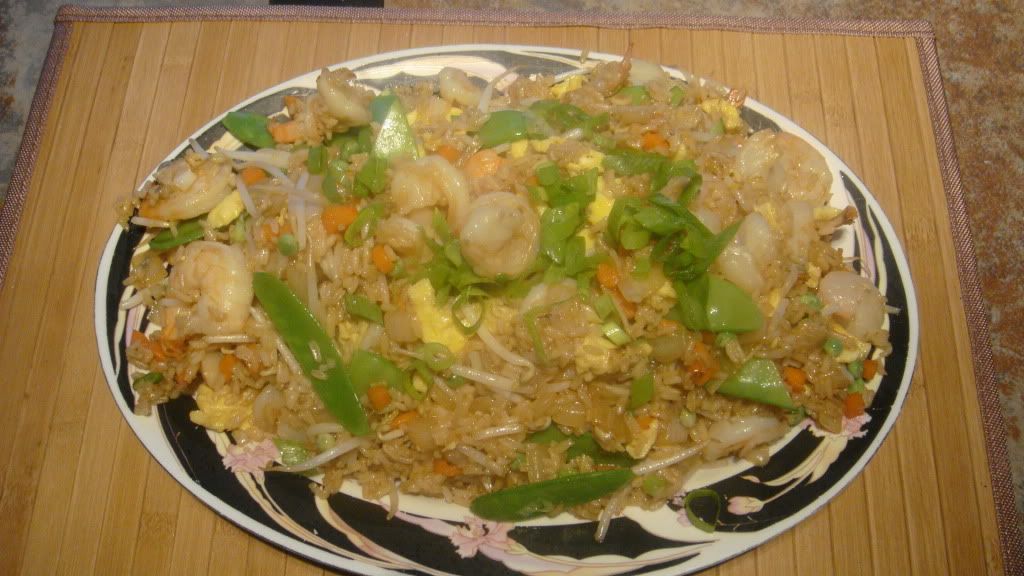 All done, and really smells great!
And the obligatory close up...though it was taken from the wrong side. I think all the Shrimp was on the other side of the plate!
Hope you enjoyed, and Newbs...Yes, you can Wok in the Egg!
This was absolutely delicous!! Quick meal...once the prep is done!
Happy Eggin' everybody, and thanks for looking.