First off we let the London Broil marinate in this over night.
I got this recipe off of Rusty Roster.
Thanks Rusty Roster.
1/8 cup worcestershire
1/4 cup vinegar (I usually use white)
1/2 cup dijon mustard
Put all these in your blender & get it running on high.
Then drizzle in all the oil that will emulsify. Likely close to one cup.
Save half the marinade in a separate container. Use the rest to marinade the London Broil at least overnight.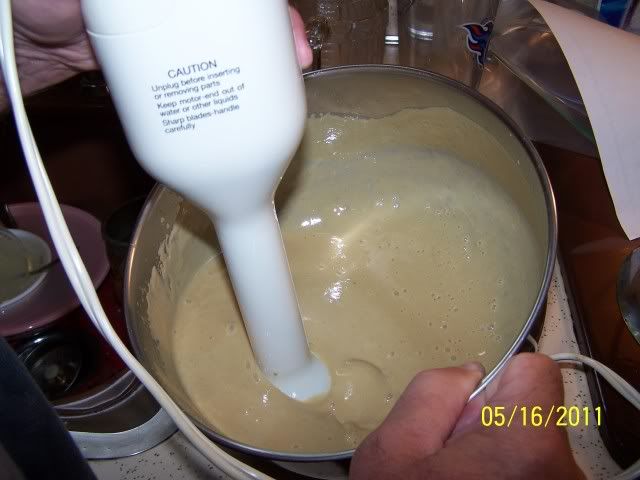 I also used the jacquard before I put the London Broil in a gallon Ziploc bag with the marinade over night in the fridge.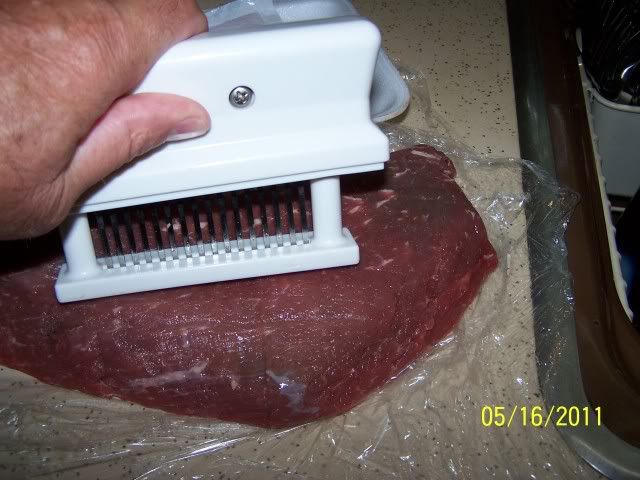 We pulled the London Broil out of the marinade and Cindy dusted the meat with Richard's Kona Koast Koffee Rub.
Thanks Richard!
In goes the London Broil for the sear in my 400F egg. I let it sear to long but, Cindy likes it this way. 5 min's each side.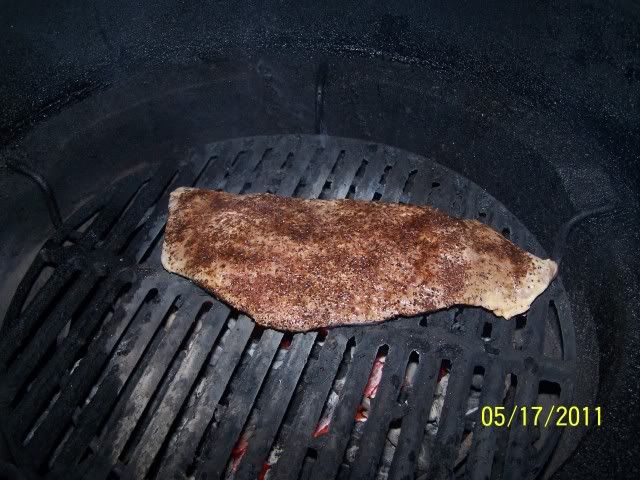 Now the roast in the AR with the ET-73 until 127F IT.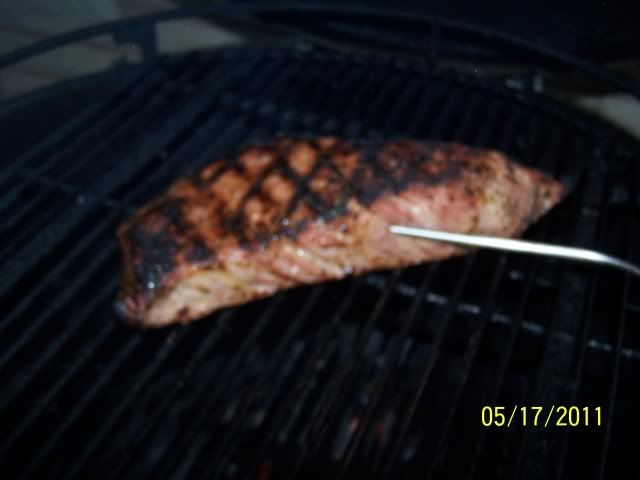 We took it off and let it rest 10 min's with a piece of foil on top of it.
Here I sliced it all up.
My plate pic with fried potatoes and some marinade drizzled over top of the meat.
Oh yeah Cindy's approval rating.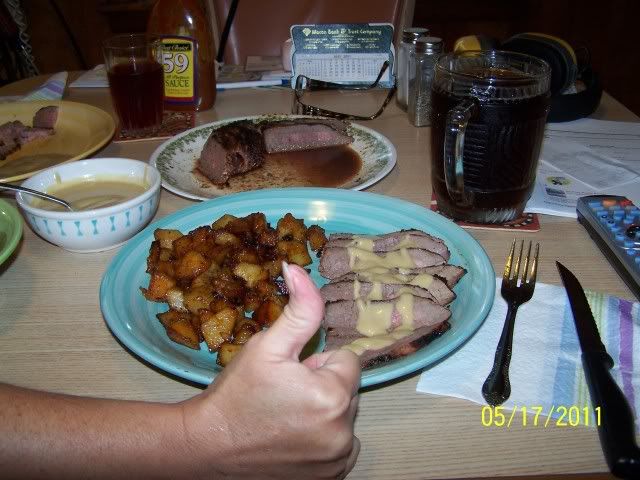 We both enjoyed this cook. Need I say more? :P