Never did tuna...got this for $12.99 lb at the local market. Have no idea whether that's a good deal or not! ?? :silly: It had a light coat of sesame oil, sesame seeds, tsunami spin and salt and pepper. Was a little nervous at doing the pink thing, but followed forum advice and it was delicious! Got a triple thumbs-up from Dave! I failed to get a shot of it on the egg, but here it is. Cooked about 500 for a couple minutes each side. I will do it again! The turtle was a snapper I saw on the way home last night; I was worried he was gonna get squashed on the road but I was not about to pick him up! :ohmy:
Love the asparagus...
Plated...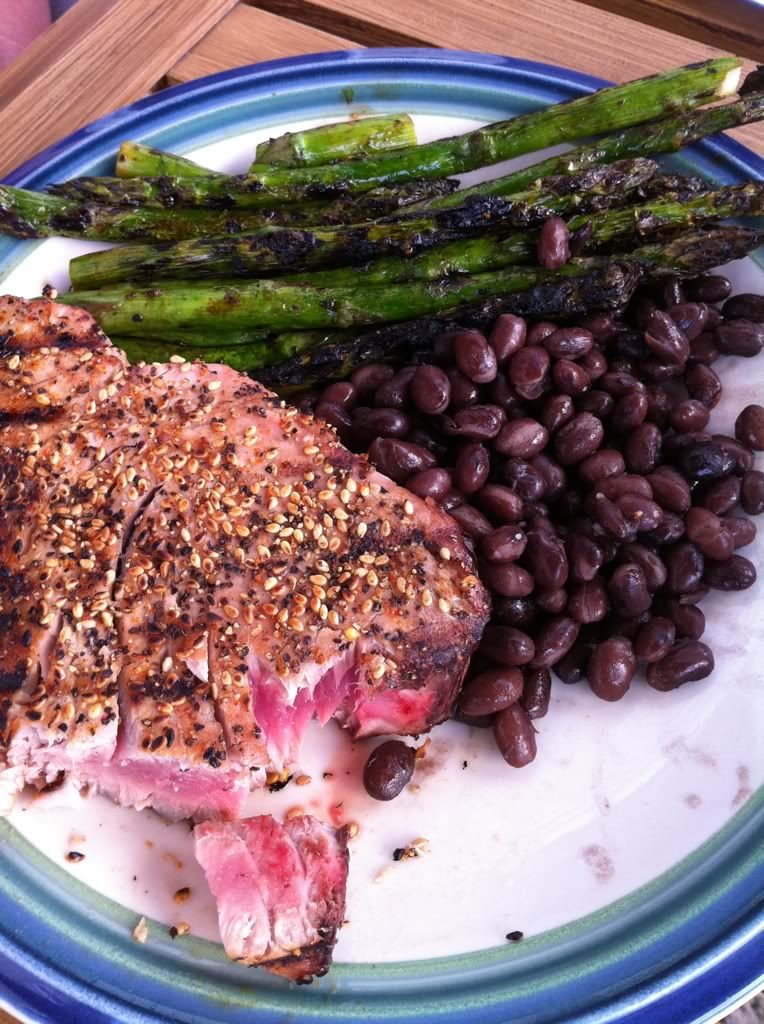 Mr. Snapper...
Have a great weekend, all.