Thanks Ripnem! I think you were the first to post the Jucy Lucy...and we have become fans, especially in slider size! These were delicious, and truly filled the 'burger craving', without feeling like we'd eaten 1000 calories! :blink:
I kicked up the ground chuck (80:20) a bit with kosher salt, Nam Pla (fish sauce...and yes, I was doing this B4 the Tweeve rage!), a tiny bit of Worcestershire, and fresh cracked pepper. Portioned into 2.5 oz balls, then divided and flattened....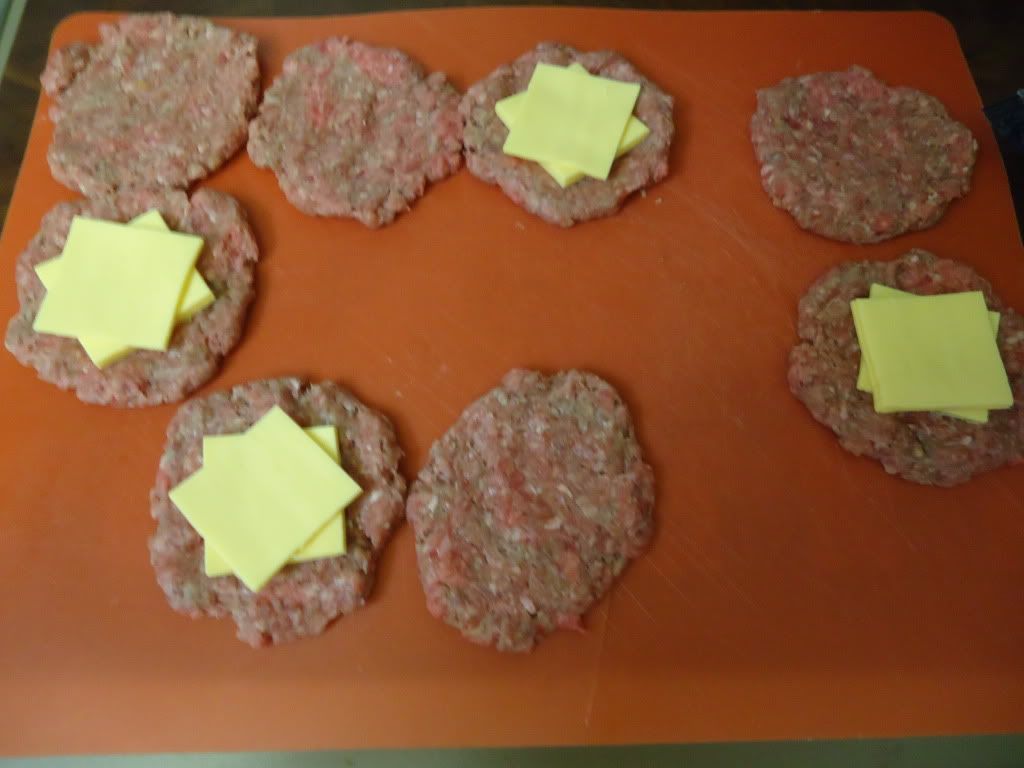 Quartered 3 slices of American cheese, and each half got 3 pieces. So, 3/4 of a piece of American, inside each patty.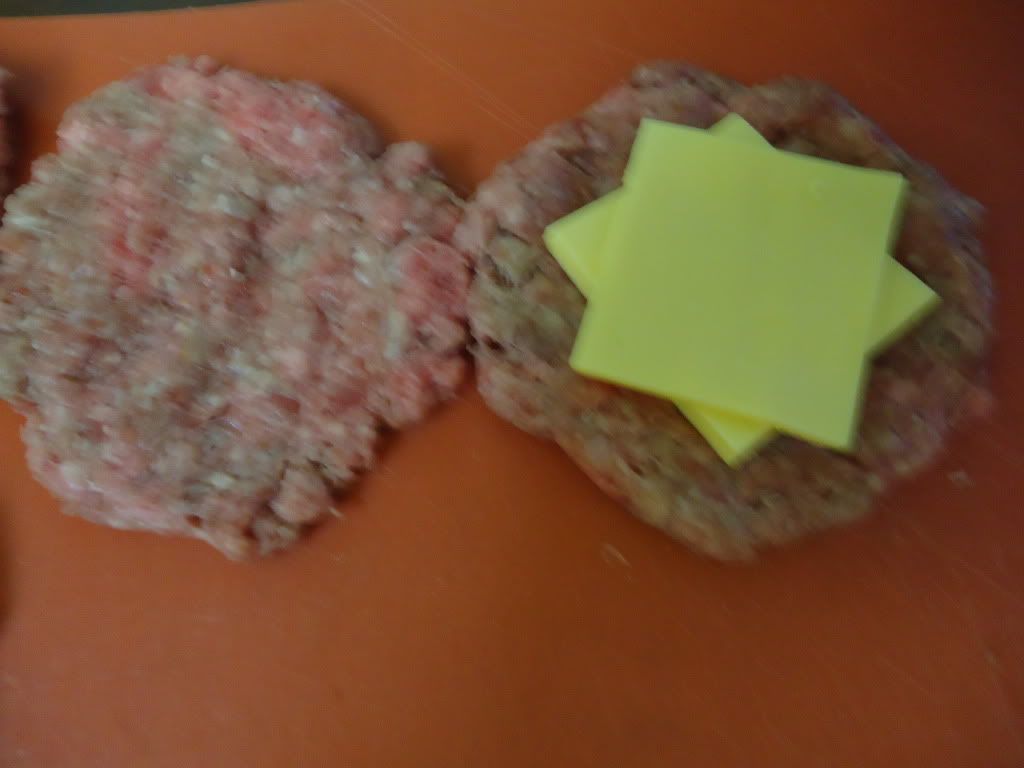 Put the two sides together....pinched the edges...and reformed....
Cheese? What?? Where???
Onto the screaming hot Egg (not)....seiously folks, I had the egg at 400*. I just opened the top for a few minutes for the coals to come to life, and voila!!
Slider sized potato buns in the foil warming up a bit!
Flipped, and added more cheese.
Those slices are only one quarter of a slice of American.
The fixins'
And yeah, sometimes there is NO substitute for good ol' French's mustard!! This is one of those times!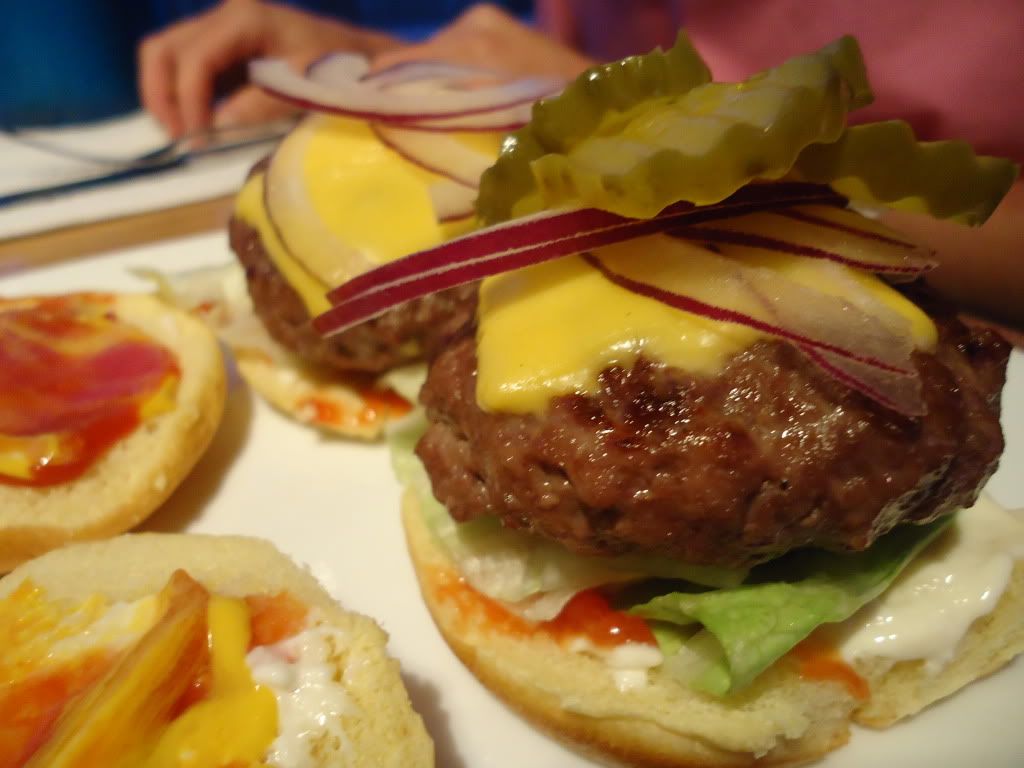 A couple plated...Lettuce, pickles,red onion, mustard, mayo, ketchup, and some sliced Romas from the garden.
And the anticipated...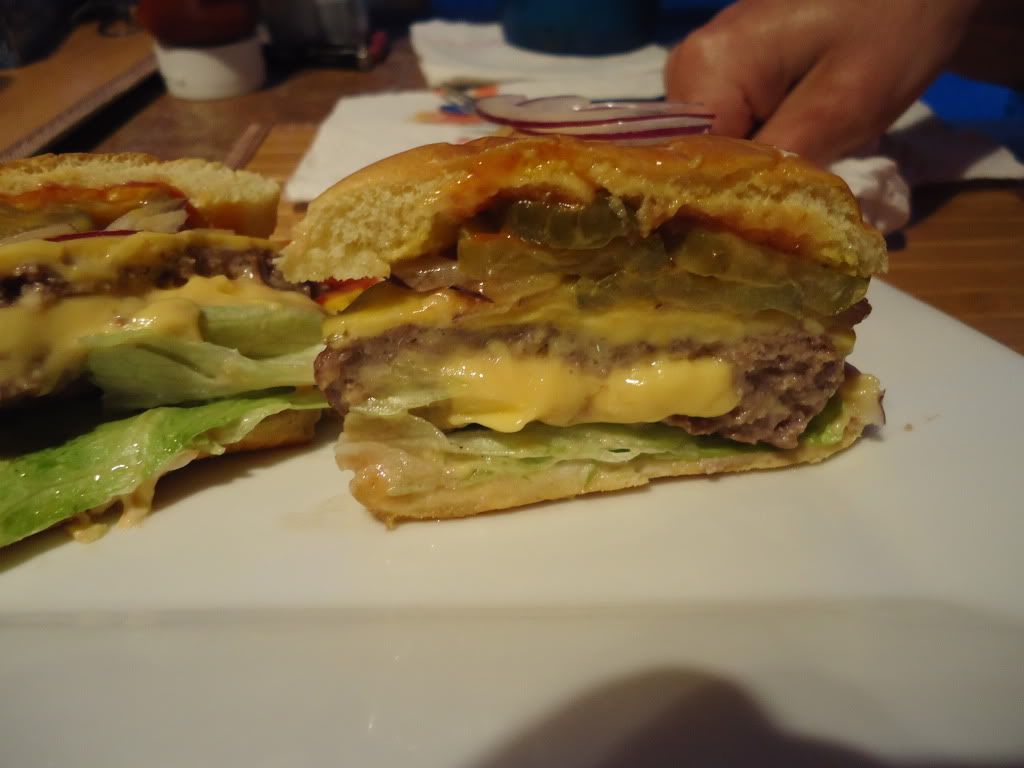 Inside...Oooey gooey-ness.... :laugh: I love the Jucy Lucy!
These were great!
Thanks for looking, and Happy Eggin'!