There were 10 lbs of beef rib bones and 4 pork bones.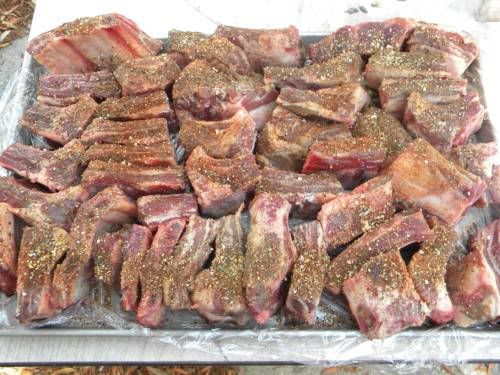 This started out to be a beef stock for French onion soup, thanks Florida Grillin Girl, Mr Holloway, Village Idiot and a few others. I first did the soup after Mr Holloway posted last fall.
But after cooking the bones for 2 1/2 hours at 350F I had to have a few for dinner and the rest are in the 9 qt Do slowly boiling away, no top and apple wood for the next 3-5 hours??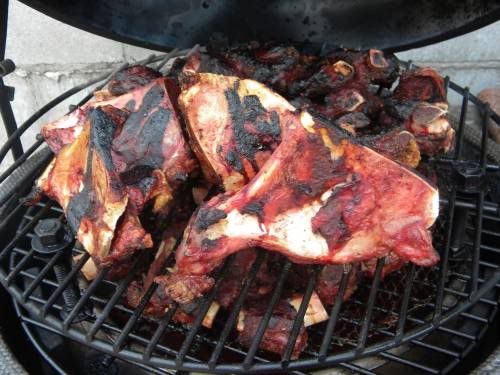 Will close BGE down around midnight and cover the pot and see what is left in the morning and then go for the French onion soup.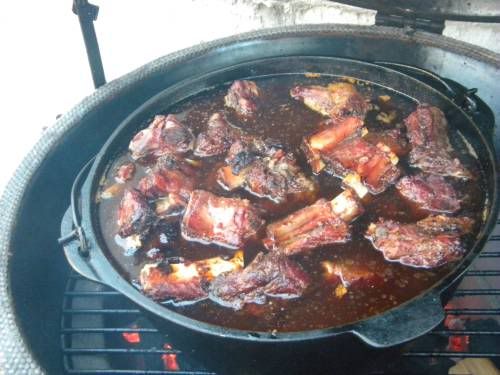 Thanks folks. More on the news at 11.