Morning All:
Tonight our Toastmaster's Club had an open house and we were asked to bring a "snack"...after we did a pineapple upside down cake at the Sunshine State EggFest we thought the next time we would add blueberries...two of my favorites together! EggHatter prepped everything to be ready to go on the Egg when I got home...in the pan waiting for the Egg...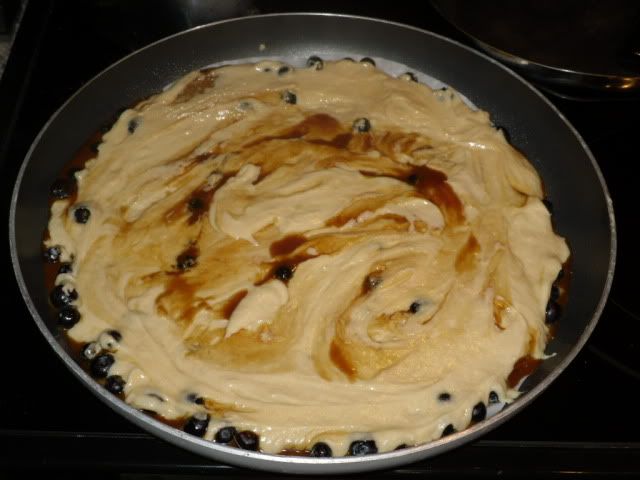 After about 45 minutes the toothpick comes out clean so ready to come off the Egg...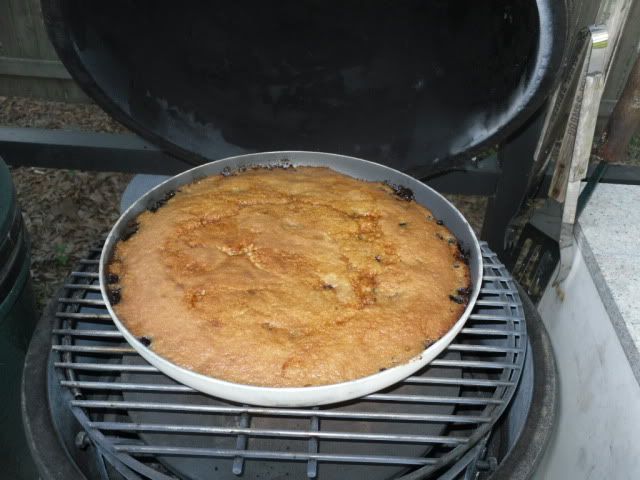 Flipped it over into a large tray to take to the meeting...two pics as I couldn't decide whichone looked best...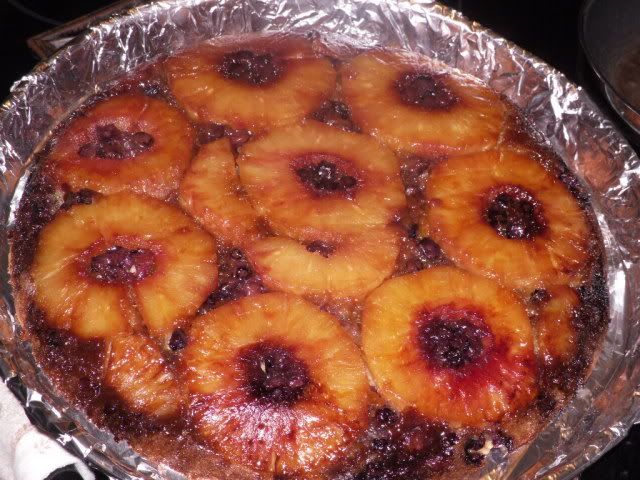 and...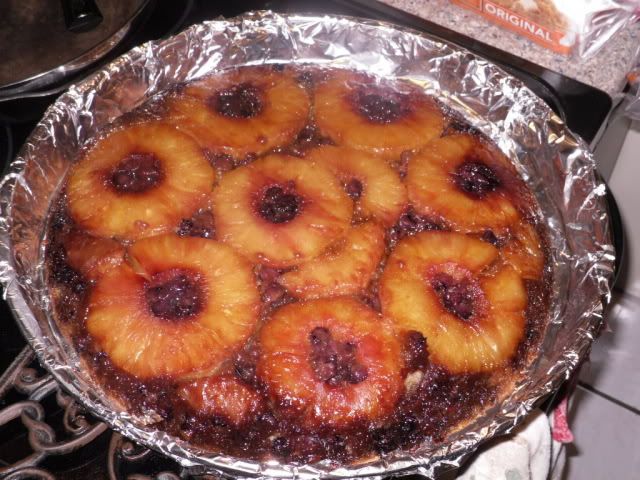 I was one of the people giving a speech tonight and the title was "I'm an EggHead, You Should be too!" I talked for 7+ minutes (was only supposed to be 5 to 7 minutes) about the Egg and my "Egg Family". At least half of the 15 people there had never heard of an Egg, but now all are very interested...especially after tasting the cake. There was one guy there who has an Egg, but didn't know anything about the Forum so hopefully he will check it out.
Have a GREAT day!
Jay
Brandon, FL