FINALLY finished my NakedWhiz inspired BGE table this morning (worked on it every night since last Monday). That means I was finally able to cut open the box to my brand new lrg egg and put it in its place! Here are a few pics of my table/bge: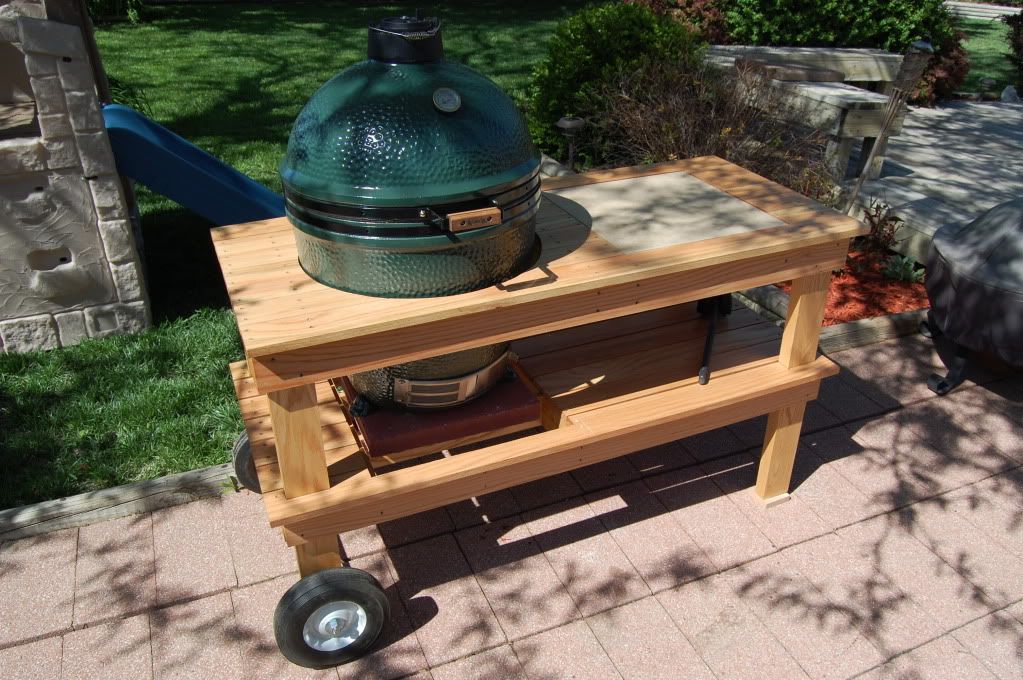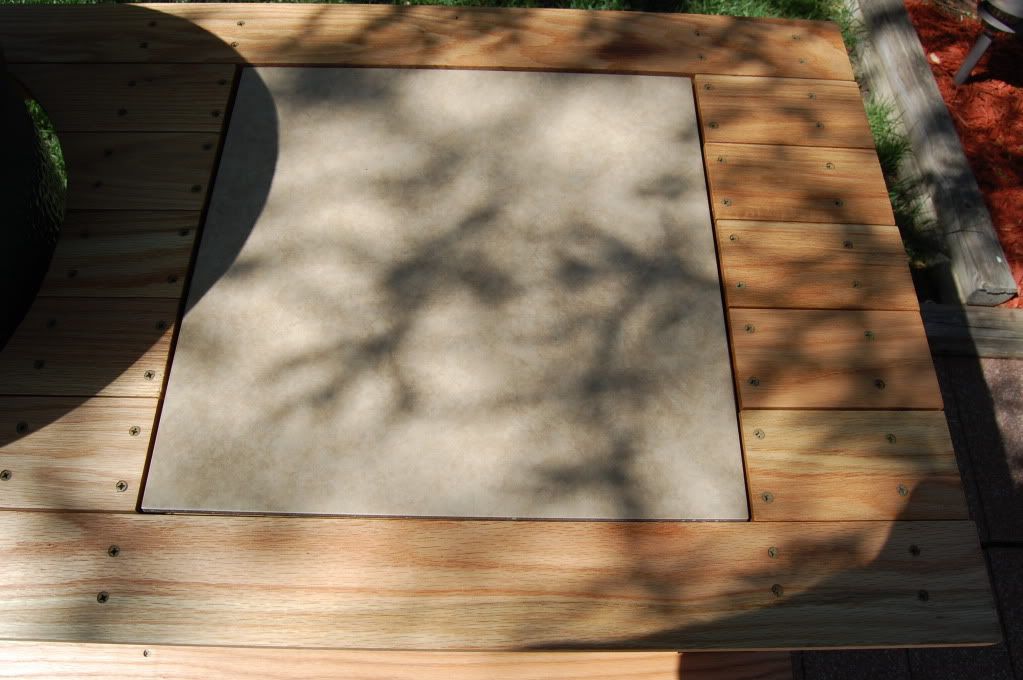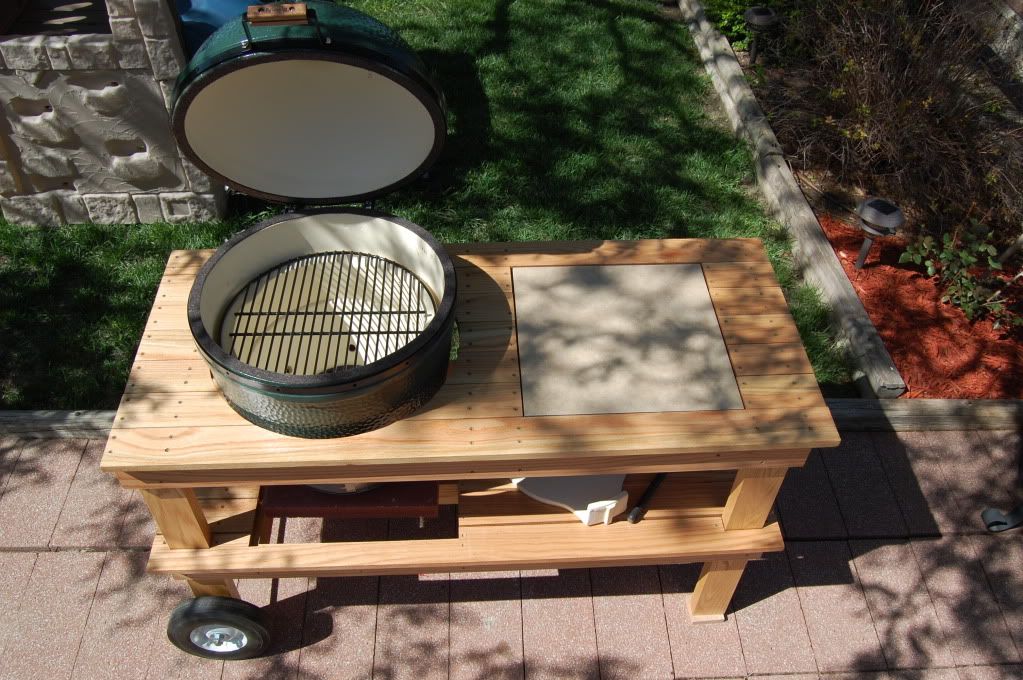 Here's a pic of what a brand new egg looks like inside, if'n ya mighta forgot. :P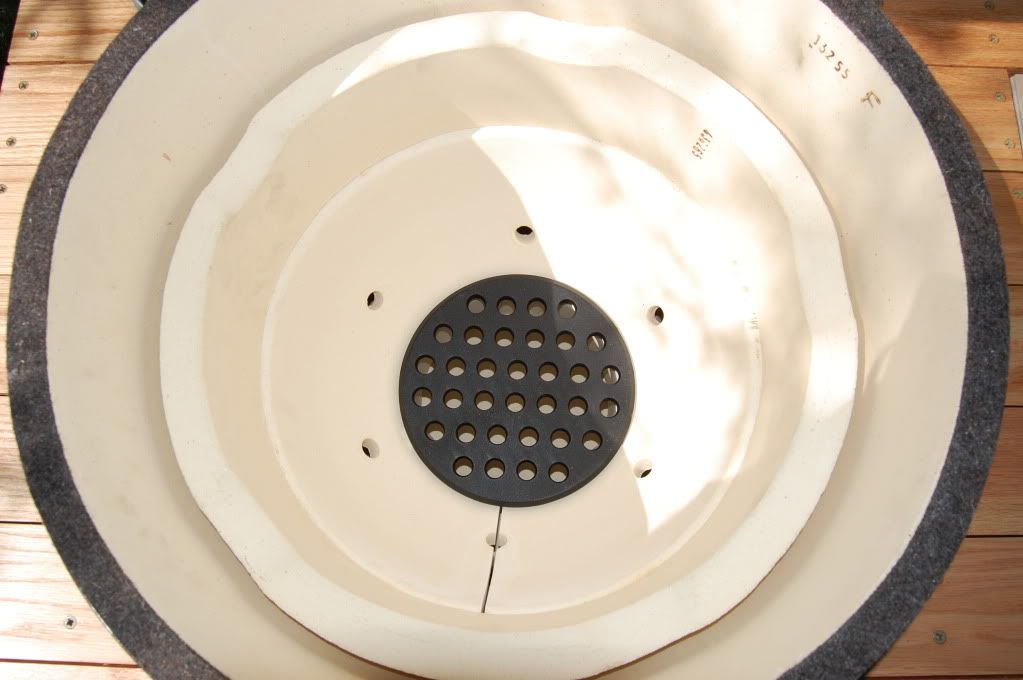 Don't have any pics of the maiden voyage that took place this evening, but I can give a recap:
Grilled some veggies (onion, mushroom, red bell pepper, green bell pepper, zucchini, rosemary, olive oil, sea salt, basil) @ ~ 400...came out great. Then revved up the egg to 650 to sear some KC strips. 2 minutes per side.......turned out being medium (140 degrees) when I was looking for med rare, but that's okay...learning experience. Still turned out very, very good! Very moist.
Overall, I'm impressed. I worked my ASS off this week to build the table, all while not even opening the box to my BGE (used it as a table top as I was working on the table actually). Spent a lot of time and energy building that table....and I can honestly say that it was completely worth it. This thing is the best cooker I've ever had. Love it.
Tomorrow: Pizza.