Recently there were duck breast posts by EggSimon and FL Grillin Girl that got me craving duck. Been a while, other than making my cured smoked duck, so I wanted to change it up a bit! I decided it would be Peking duck, but instead of doing it whole, I decided to spatchcock it. Forgive me, there are a few shots I guess didn't get taken, but I think you'll get the idea.
So, here we go....
Duck, ready for back bone removal, after removing the first two joints of the wing...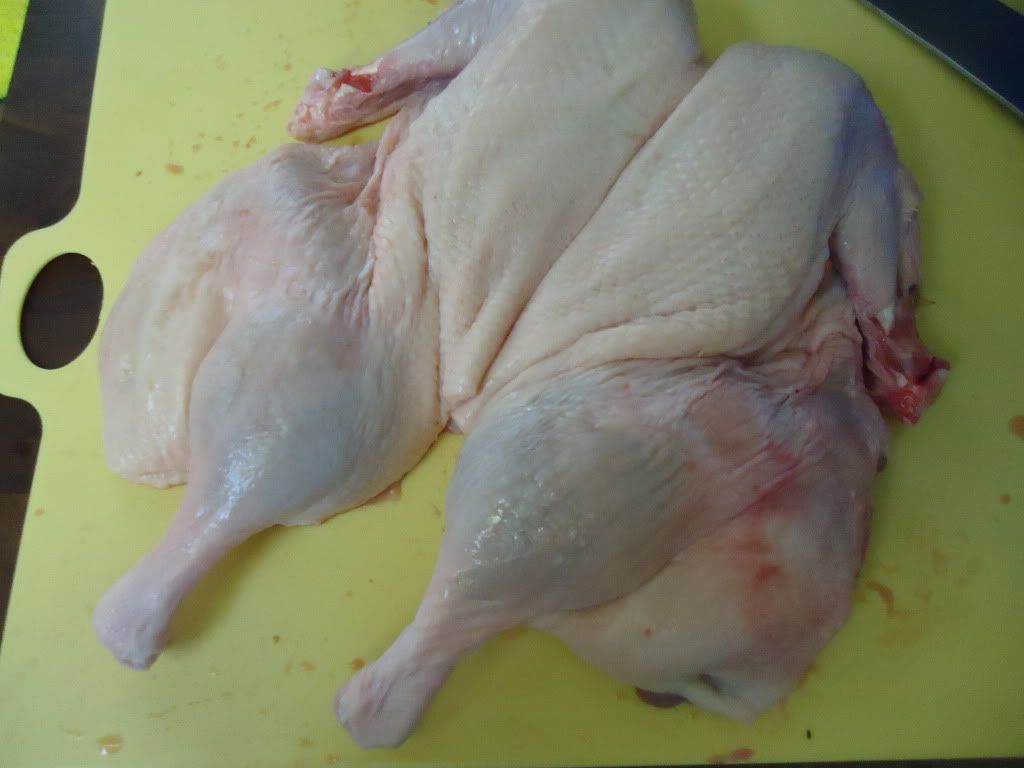 Spatchcocked and ready for the Royal bath...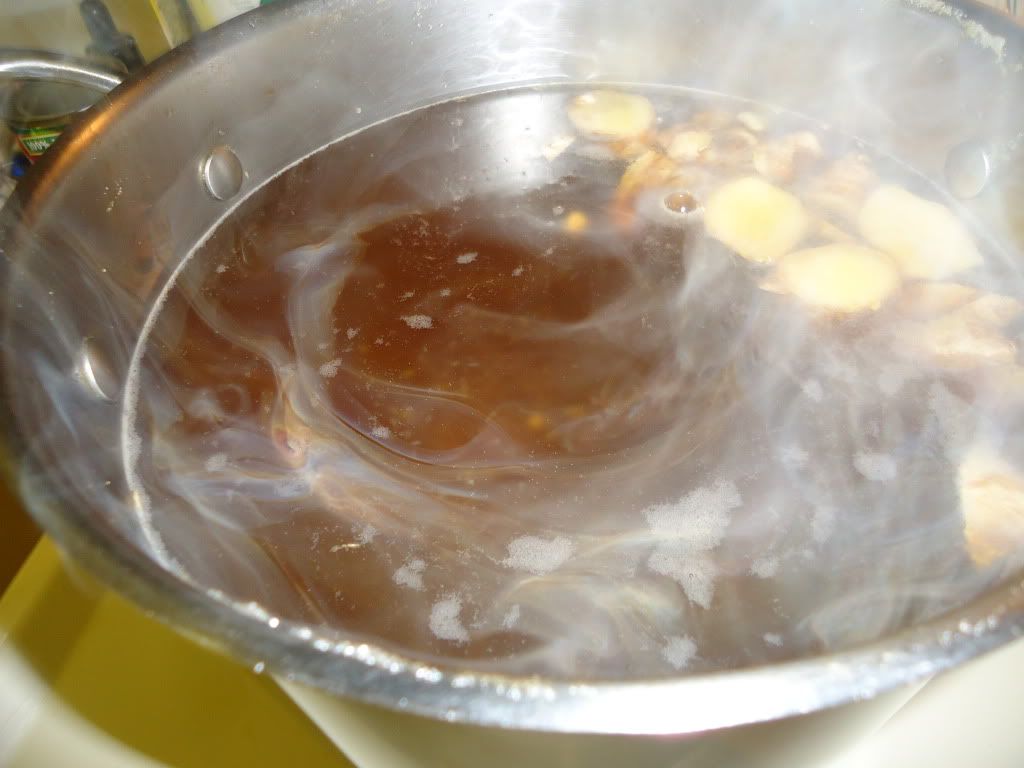 Pot of poaching/blanching liquid, ready to go. (Water, ginger chunks, garlic, soy sauce, honey, vinegar, white pepper, etc...and a corn starch slurry)
After 3, 1 minute submersions and basting...
I know it looks a tad obscene....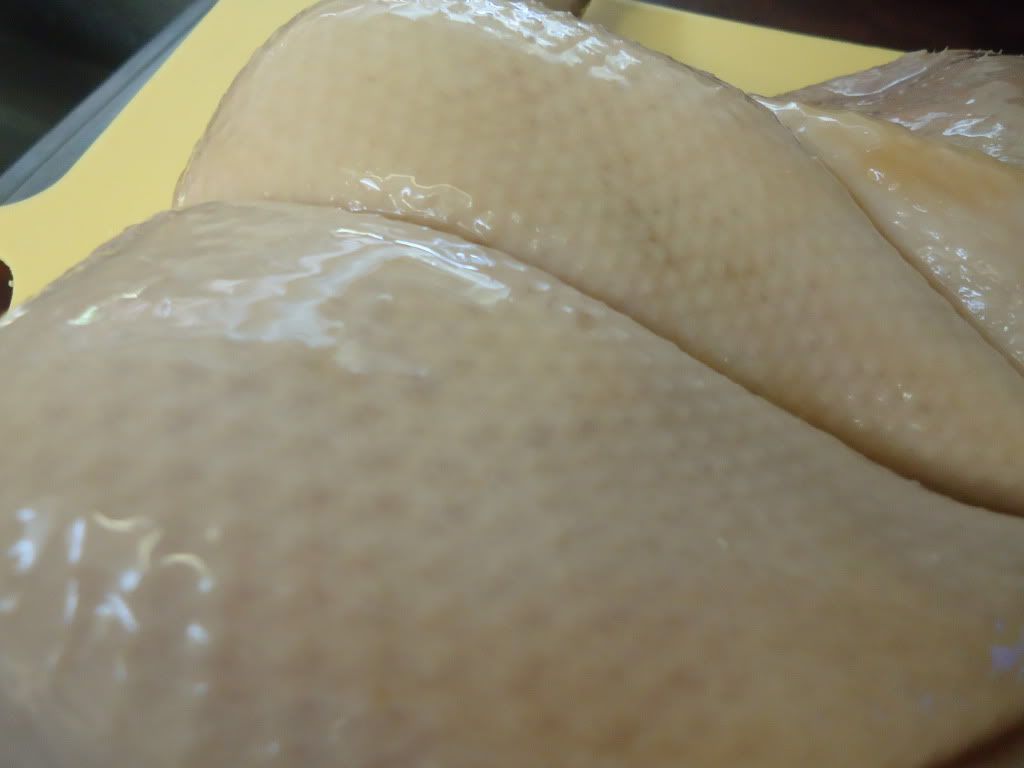 But, you can see the glaze left by the poaching/basting liquid.
Now the patience part...It has to dry for a number of hours. I chose overnight.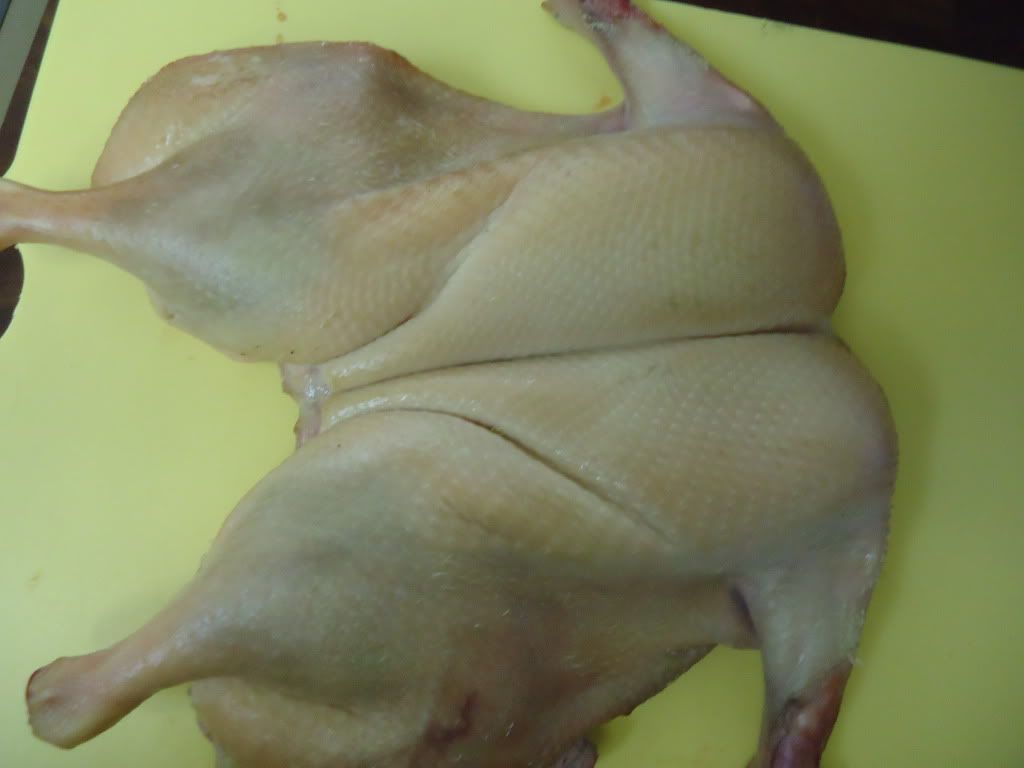 Here it is, after a night uncovered in the fridge, and ready for the Egg!
Onto the Egg, indirect, with raised drip pan and frog matt, 400* dome temp. I have to say, the frog matt was perfect for this, as I was able to rotate the bird easily and absolutely nothing stuck.
On to the pancakes while the duck does it's thing...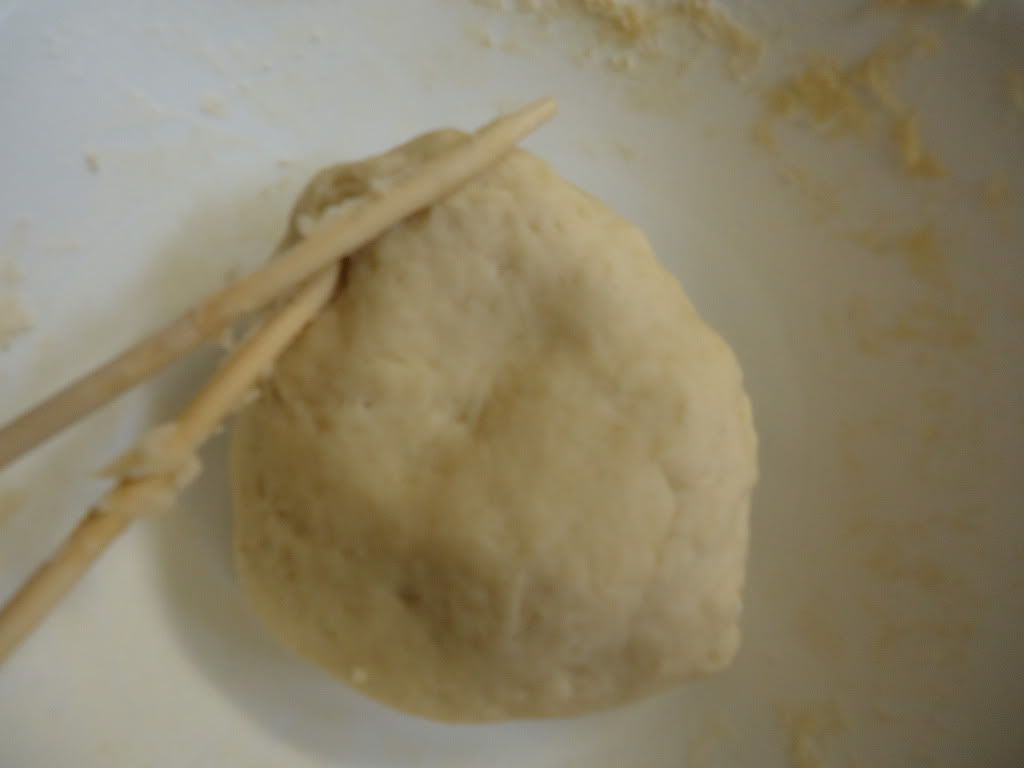 Dough mixed and resting. FAR less complicated than a good pizza dough!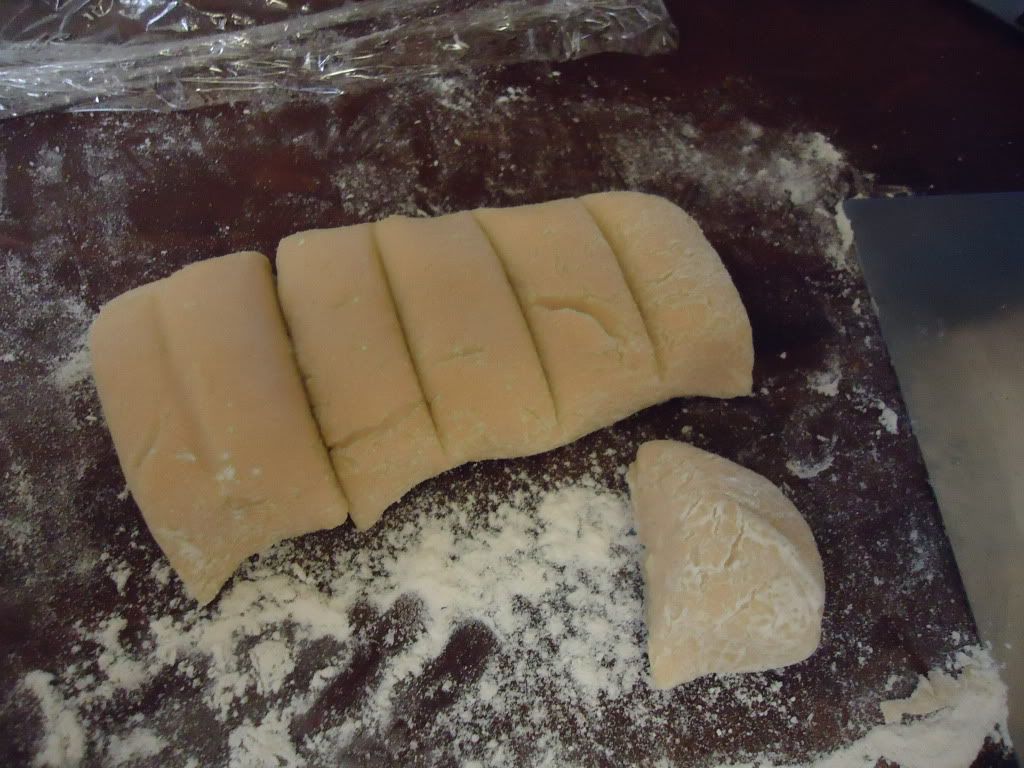 Portioned...
And I cheated, and used my tortilla press!!
Sorry, no pics of the pancakes cooking.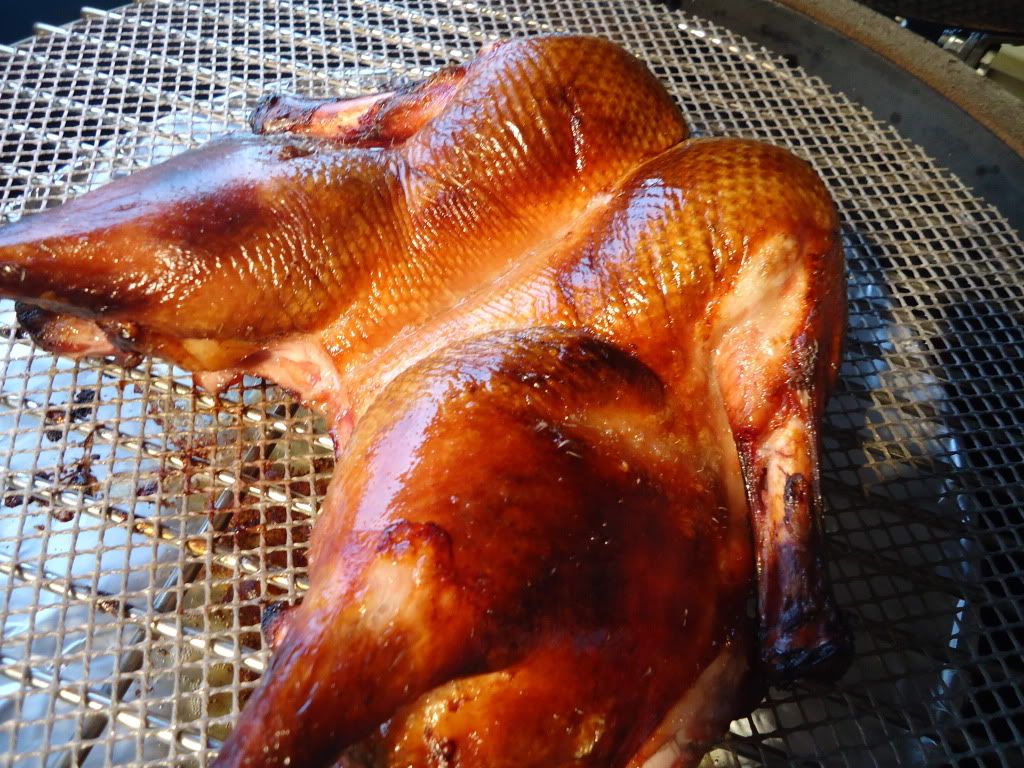 Here she is, ready to come off the Egg!! Took about 1.5 hours. NICE crisp skin! Internal of thighs was 191*, and I couldn't make myself poke into the breasts. But I assure you, it was done!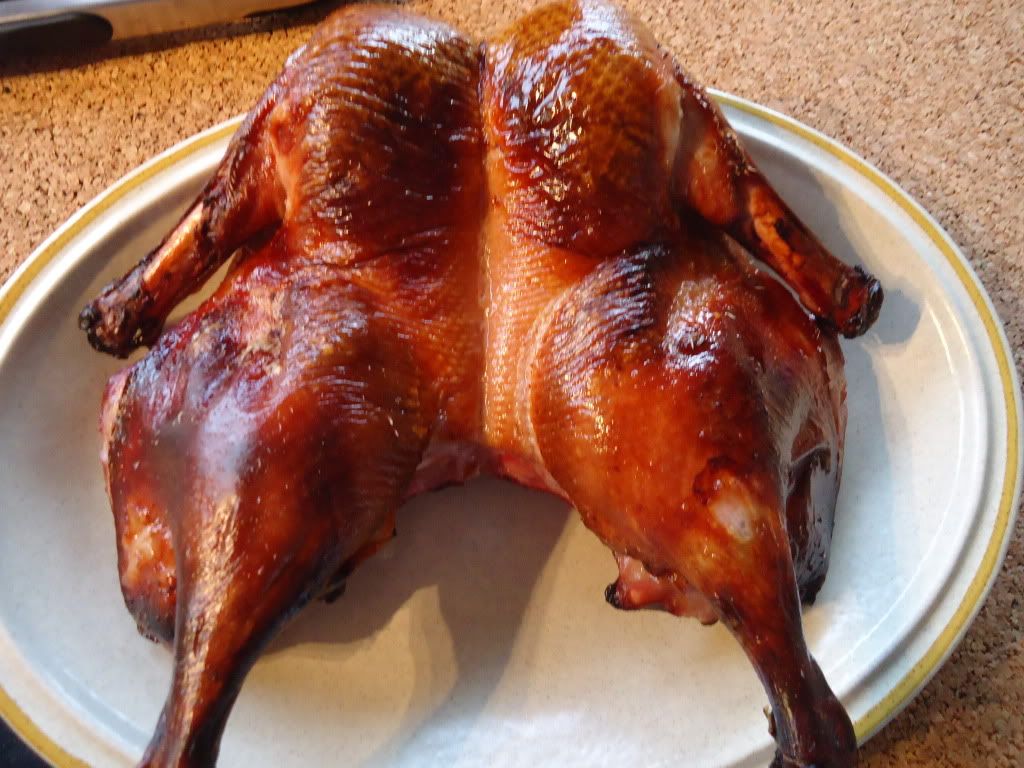 Yeah baby...Duck is resting.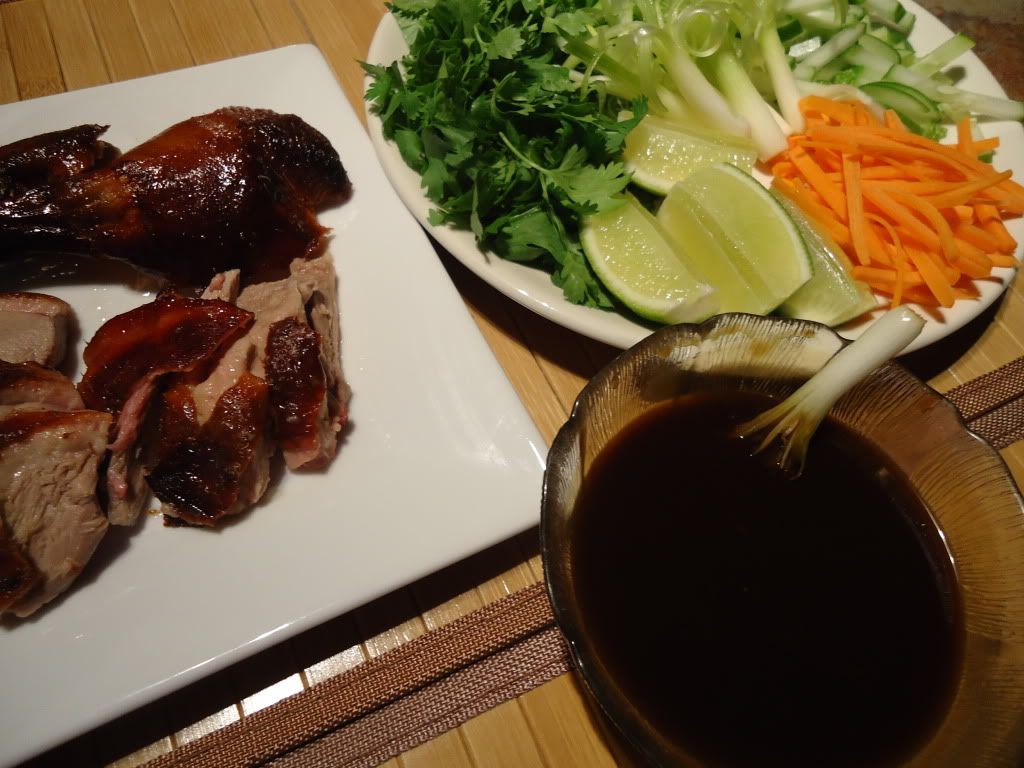 Half of it carved, and ready for dinner! Went a bit beyond tradition, and served with julienned carrot and cucumber, some cilantro and lime, and traditional scallion 'paint brushes' for the Hoisin Lime sauce.
Painting the pancake...
Ready to eat!!
A very tasty meal!! Though IF I do Peking duck at home in the future, I will probably prep 5-10 duck! A LOT of work for just one duck! :blink:
Hope you enjoyed, and my apologies if this was too long.