I'm real proud to say a huge success. Thanks to this forum and it's members.
We cooked it Mad Max style. Thanks Max.
Cindy and I took advantage of the meat sale at Publix this past week. A small roast I know but, it was mighty tasty. :P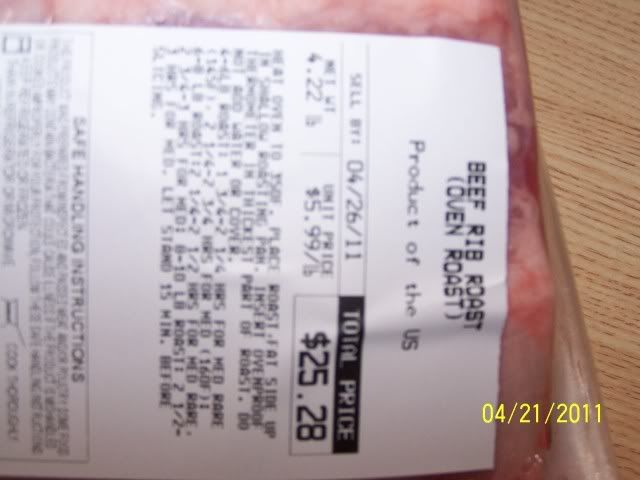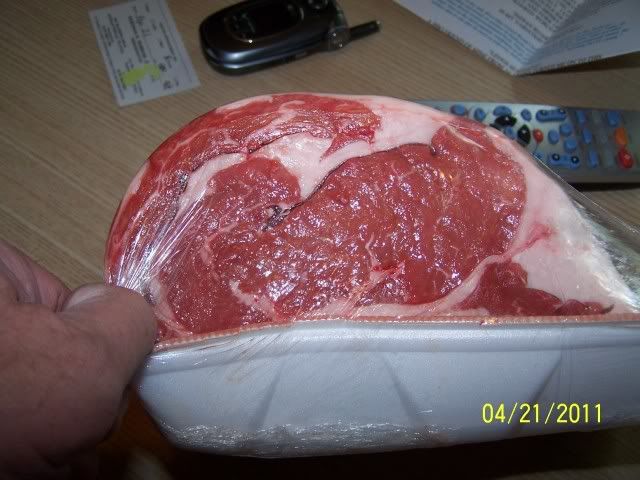 First I cut the bone almost off. Then we sprinkled dried rosemary and then three of Richards rubs. Indian River Rainbow Rub and Kona Koast Koffee Rub and Indian River Spice Blend. Then I tied the bone back on.
At the same time Cindy got two baking potato's ready using evoo and kosher salt.
We had two recipe's for a dipping sauce so I asked Cindy to make 1/2 of each to try them out.
Mainegg told me about this one. Thanks Julie
http://simplyrecipes.com/recipes/horseradish_sauce/
I got this one from somewhere.
http://today.msnbc.msn.com/id/40421635/ns/today-foodwine/
I think both were great but, Cindy was parcel to the one from Jules.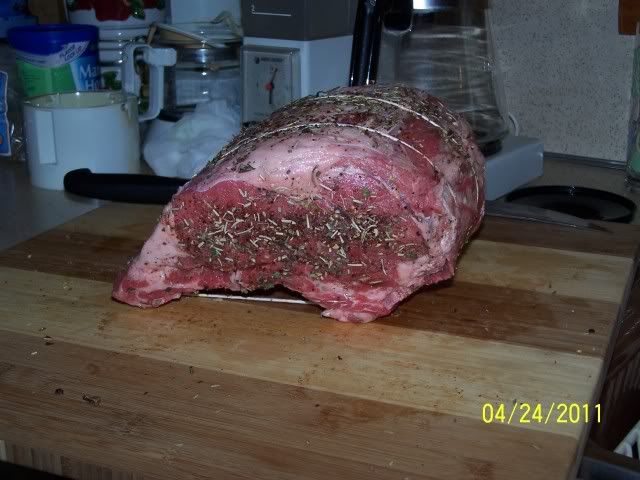 The egg is heated to 500F with the plate setter and foil lined drip pan and the food grid. On the egg with the ET-73 food probe in place. As soon as I put it in and closed the dome I set the bottom vent to 325F.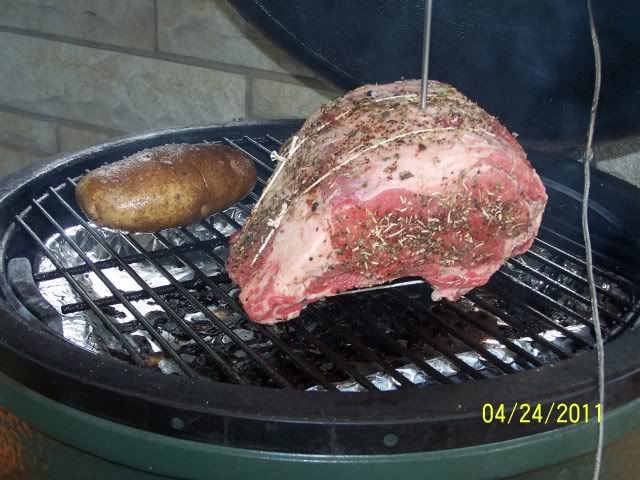 Part way through the cook.
About the 90 min mark I checked the roast and decided to pull it for the rest.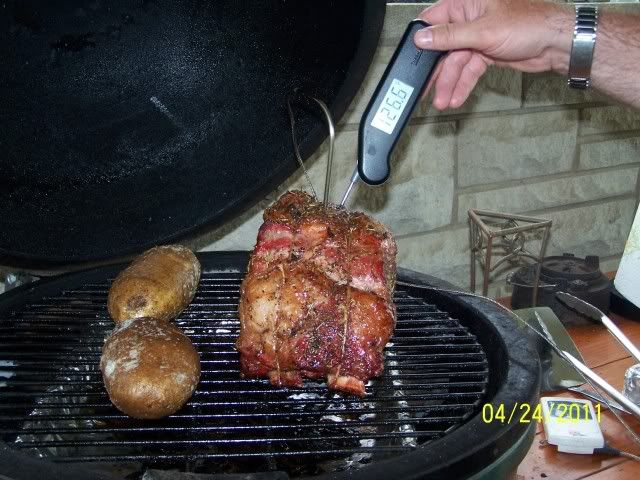 After a 20 min rest I brought the potato's in and fixed my plate. I uncovered the roast and checked the IT and it hadn't gone up unless I checked in a different place than the last time.
I cut the strings and sliced a piece off the end for Cindy.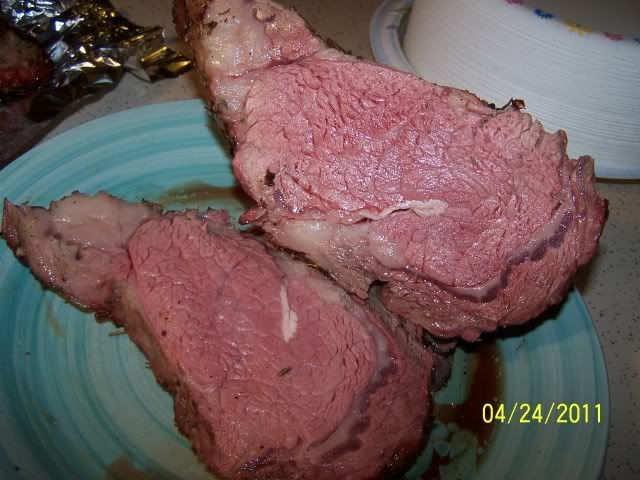 Here is a plate pic.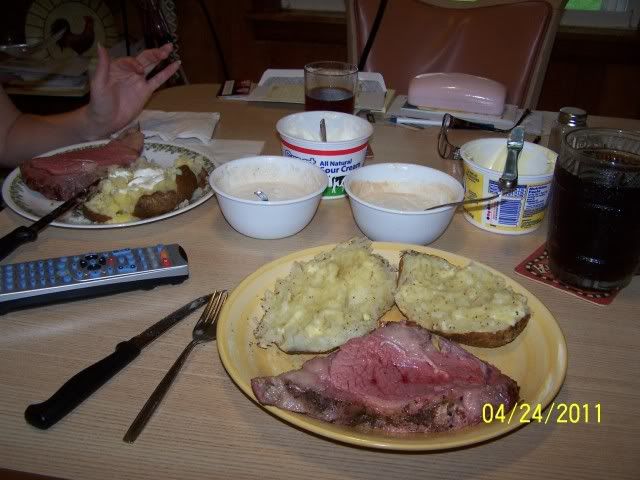 Here is a dollop of the two different dipping sauces.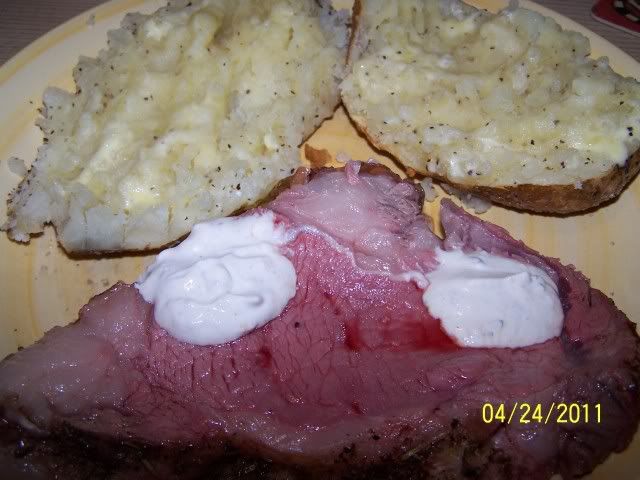 This is the best beef cut. We will be doing this more often. Thanks for looking.