Have a family gathering up near Baltimore tomorrow and decided to contribute pulled pork to the pot-luck scenario. Picked up a 14lb Butt-Bundle at Cosco, coated it in mustard and spices over night, and cooked it at 400 for six hours until it got to 200 -- a quck cook by BGE standards. Lots of hickory to smoke it during those six hours. Let it sit in the cooler wrapped in foil and towels for an hour, then pulled it. Came out fantastic. Waz
Preparing for the cook:
Butt goes on: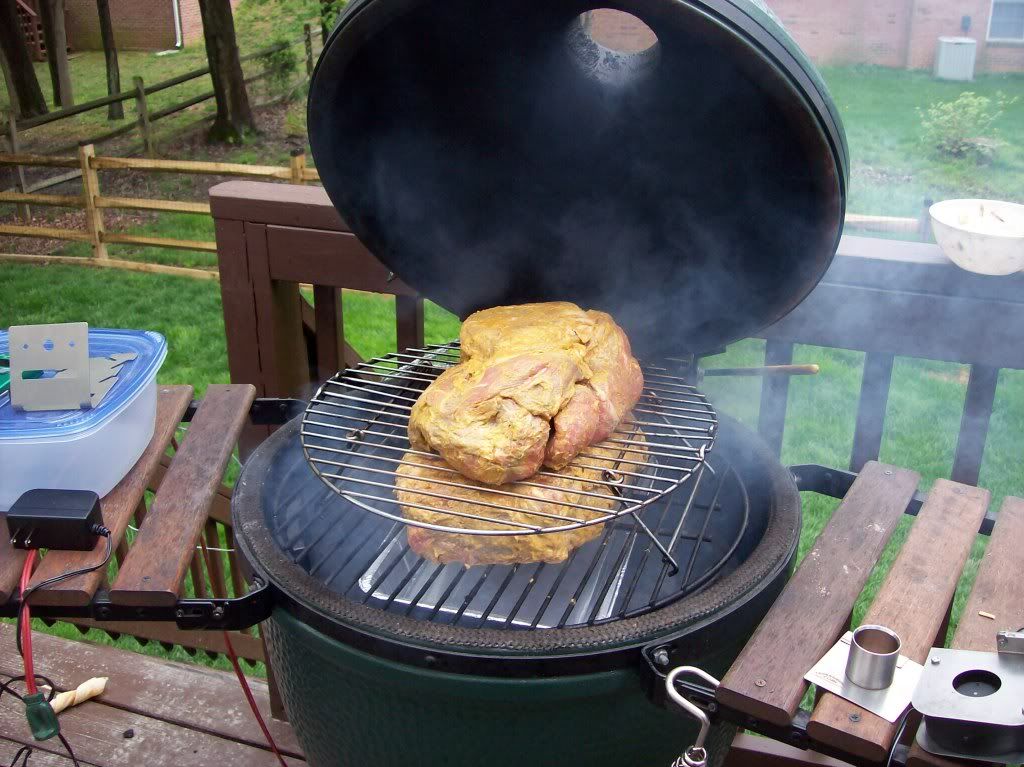 It was supposed to rain, so I rigged for it. Sun came out...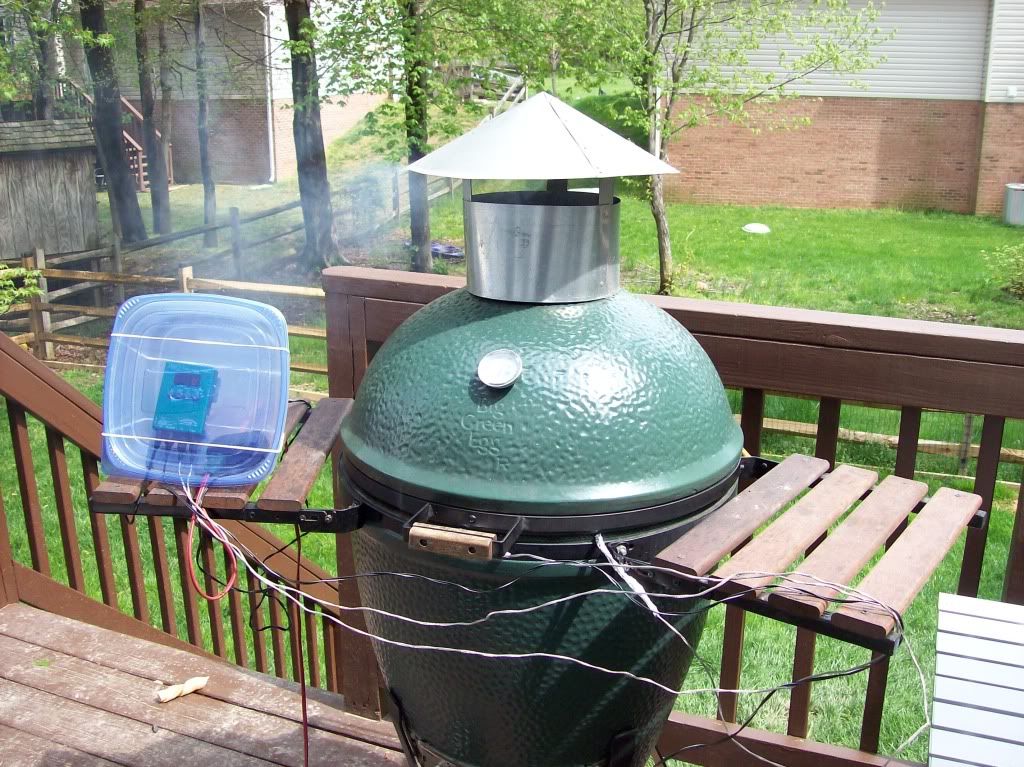 It's done: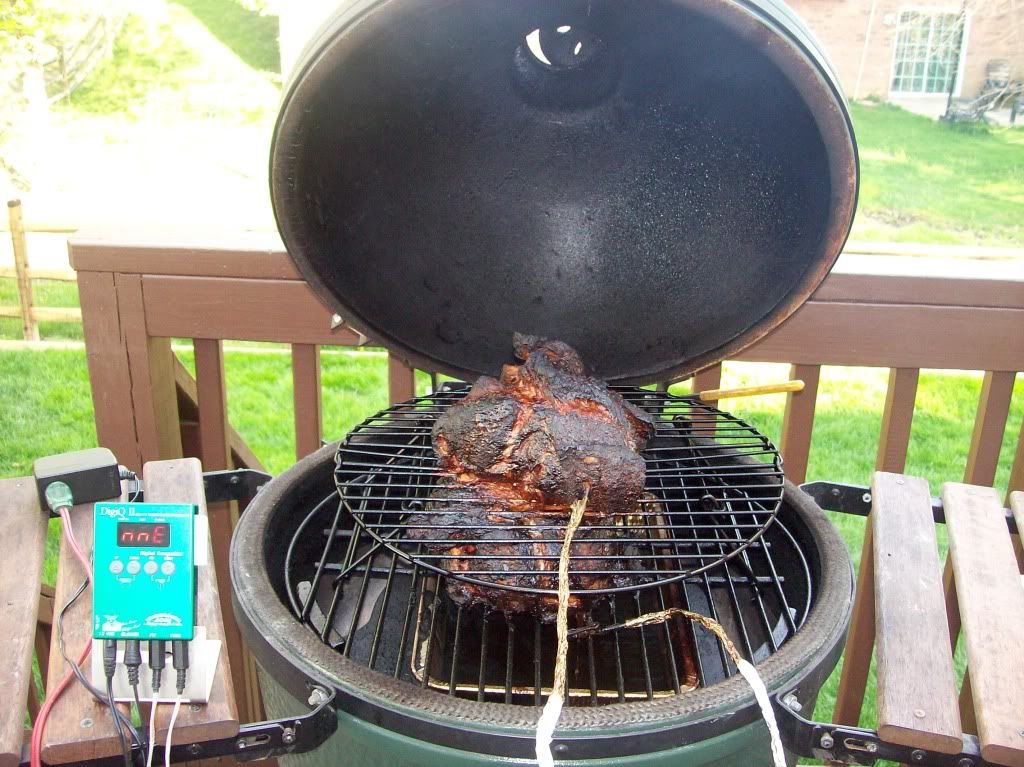 Pulled just fine: