Hi All
Tonights moon . . .
Obscure Full Moon Names of 2011
"Apr. 17, 10:44 p.m. EDT – Full Pink Moon: The grass pink or wild ground phlox is one of the earliest widespread flowers of the spring. Other names were the Full Sprouting Grass Moon, the Egg Moon and – among coastal tribes – the Full Fish Moon, when the shad come upstream to spawn.
In 2011, this is also the Paschal Full Moon; the first full moon of the spring season. The first Sunday following the Paschal Moon is Easter Sunday, which indeed will be observed one week later on Sunday, April 24. This, incidentally, is just one day shy of the latest date that Easter can fall."
I have posted a couple shots from different cameras mounted on my large scope, I have then uploaded two different sizes if any of you would like to have a copy. Right click on the photo in my post on the size you would like and select "Save picture as..." or what ever your browser says and it
should
save it the size I have put on PhotoBucket.
1024 pixels wide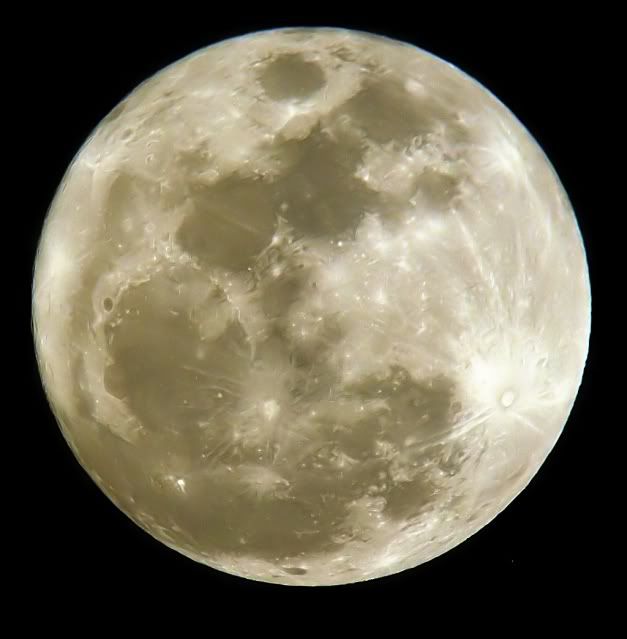 800 pixels wide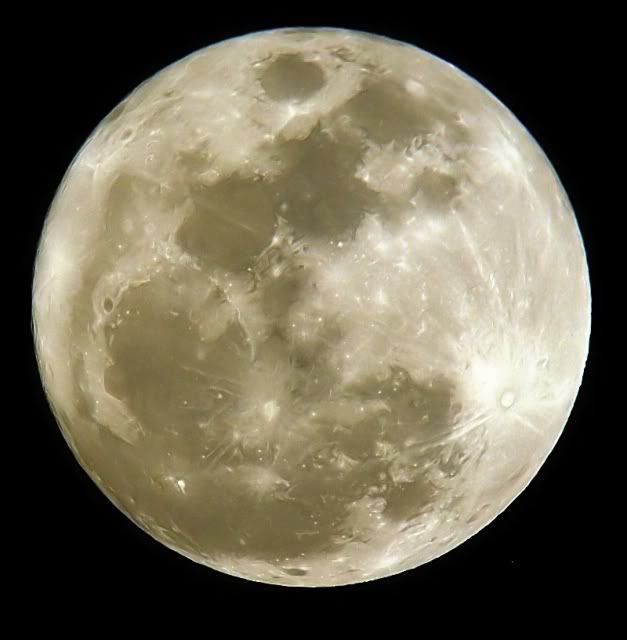 1024 pixels wide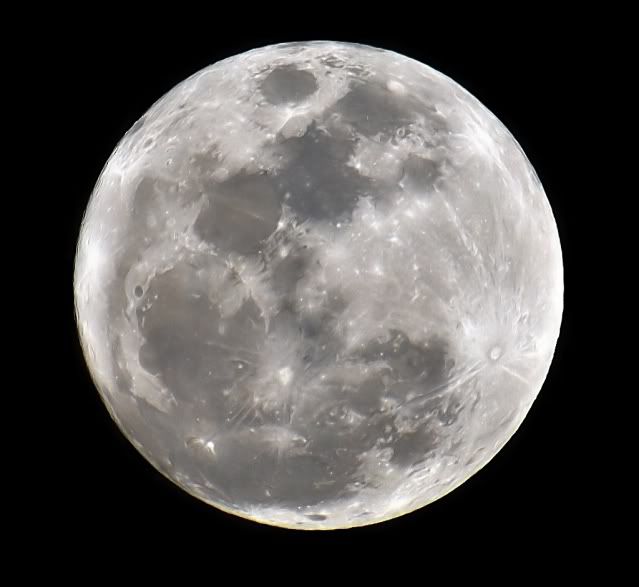 800 pixels wide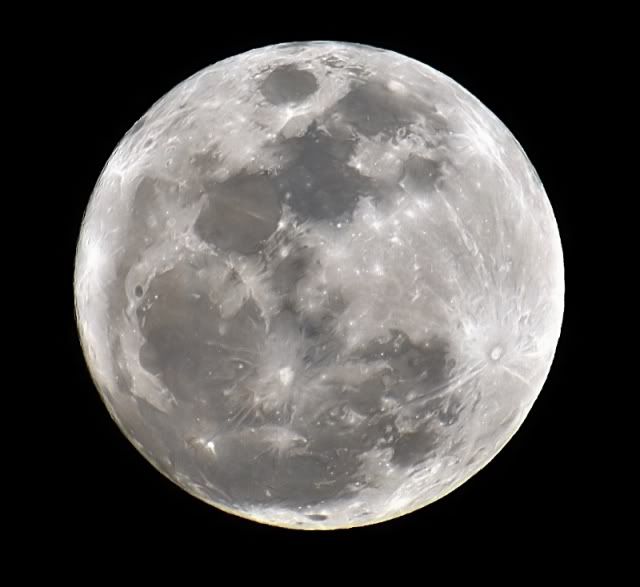 Molly had sent me a link to
this article
(Thanks Molly) but the moon was too bright to see anything else.
Have a great night All,
Blair