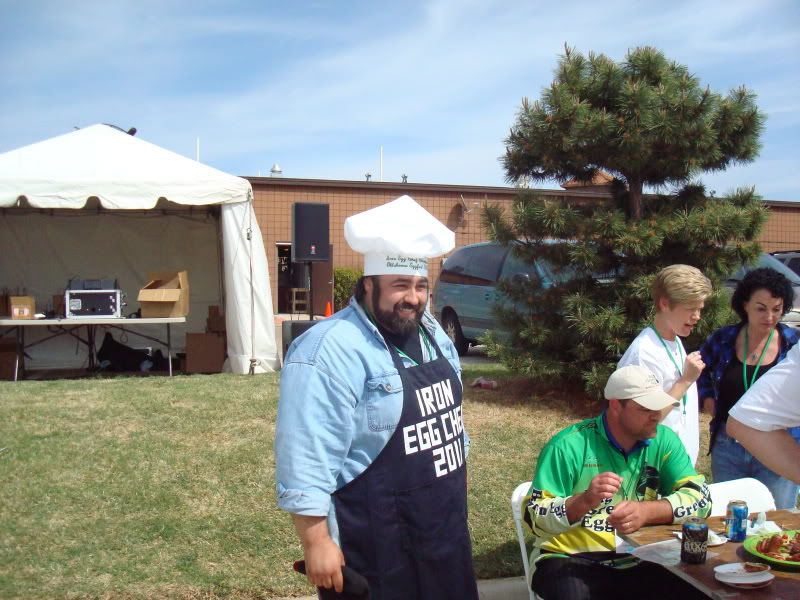 Big congrats to Marc Shanbour for winning the 2011 Iron Egg Chef competition at the Oklahoma Eggfest today.
He doesn't post much on the forum, but he is well known by everyone at the Oklahoma Eggfest and is a great guy. He edged out Hornhonk, SW Okla-Jerry, Louise and the Eggstreamers and Dale who had the funniest judges presentation ever.
This year, the ingredients were all beef hotdogs, home baked buns, hot sauce, hot peppers and a chocolate bar.