We have a winner!!! Eggstatic is the word. :woohoo:
eenie meenie has fun building her new table at home.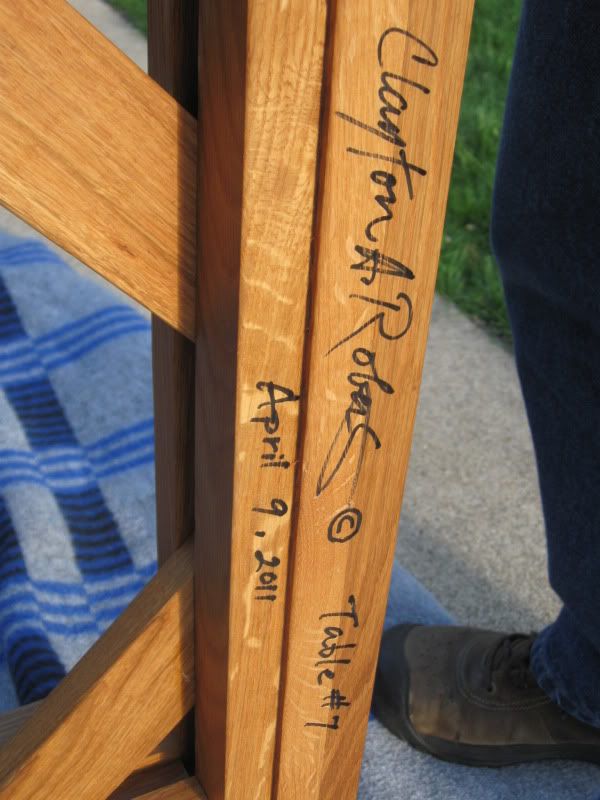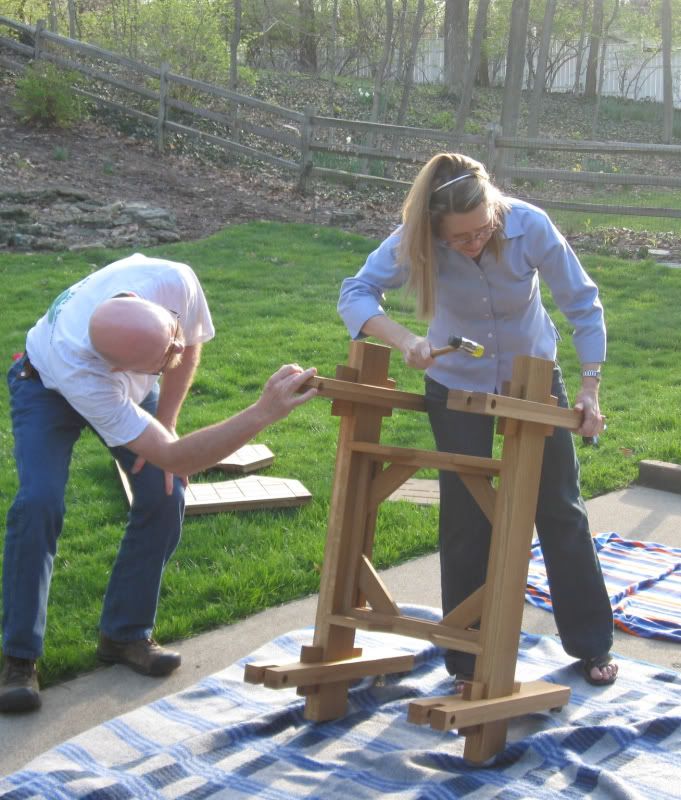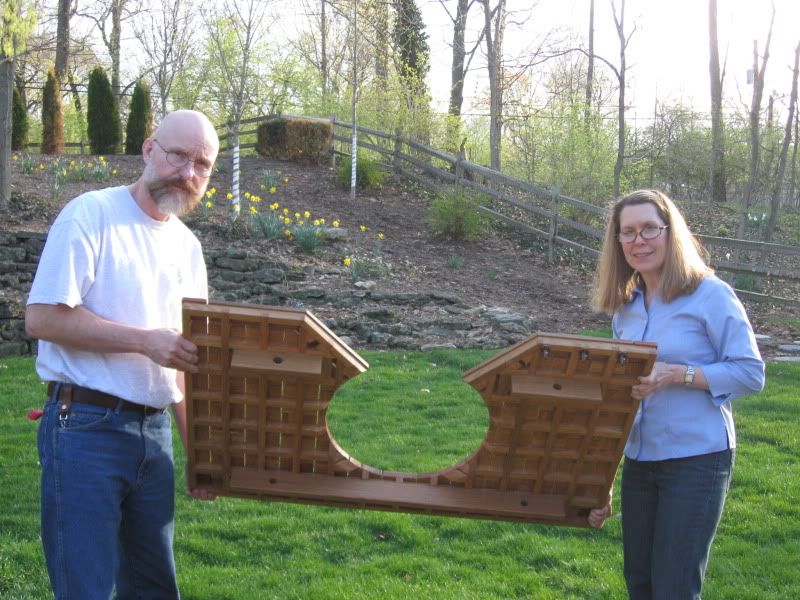 Got her new small egg in the table and this sweet setup is ready to cook. This is taking the egg experience up a couple of levels. I cannot think of a more deserving egghead.
Wishing many joyful cooks to eenie meenie!
That evening she cooked up a fantastic dinner for us! She is the MASTER of the flames. More pic's to follow.