What can I put in here?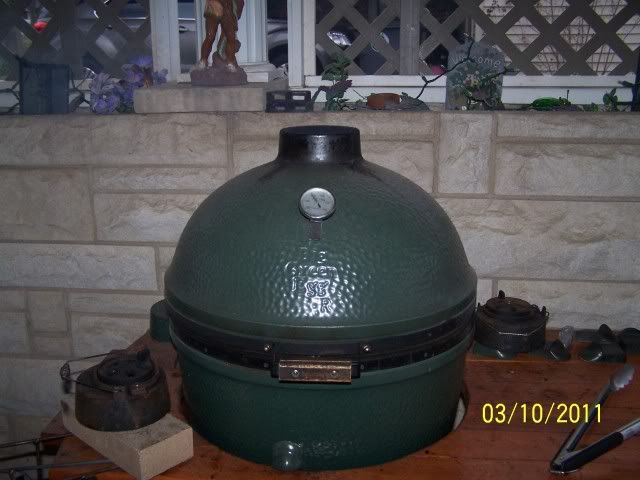 I'm thinking about what to cook on my egg tonight. I got some ideas when I seen the folowing sent to me by email. I saved all the pic's to Photobucket and posted it in here. I have never been to this place and I don't know anything else about the pic's...Tim
These pictures were taken by one of the road crew members at Cloudbreak, Arizona last week. It took a total of 5 hours for the Desert King Snake to finish off the Goanna (Sand Monitor).
As you can see, they put some stakes with flag tape on them plus a hazard/danger triangle up to help keeping someone from running over them .Looking at the man then comparing him to both the Desert King and the Goanna the snake looks to be at least 8' and the lizard 5'.What do you think?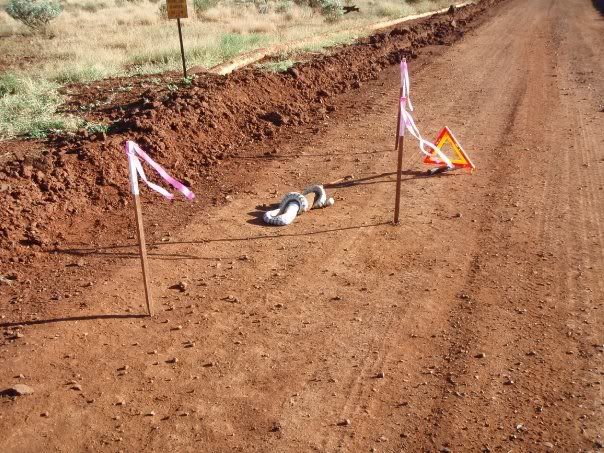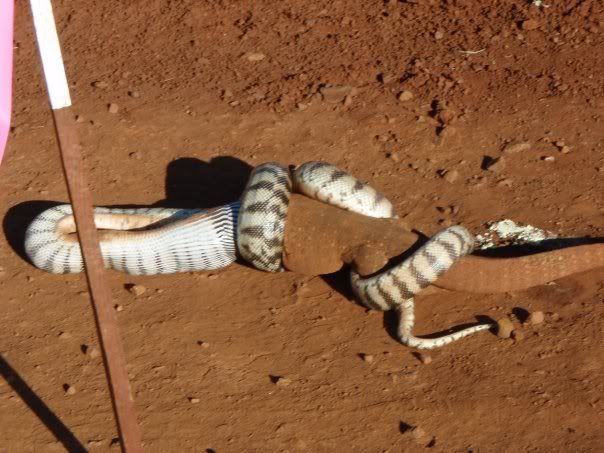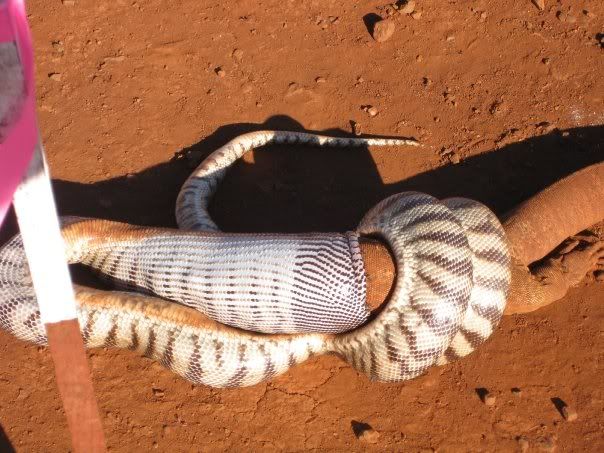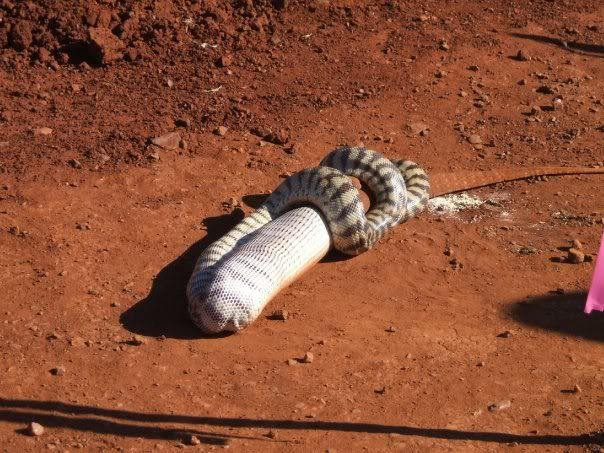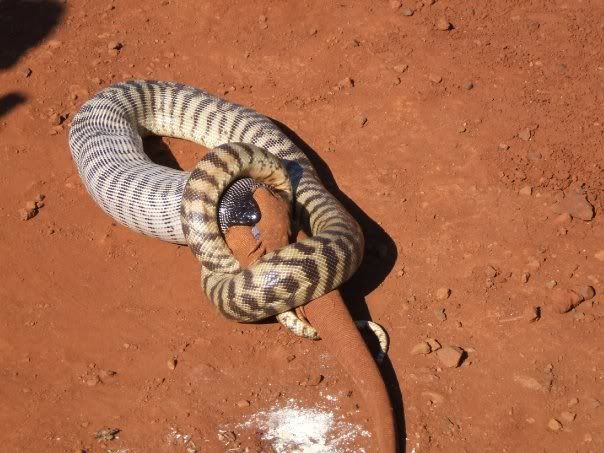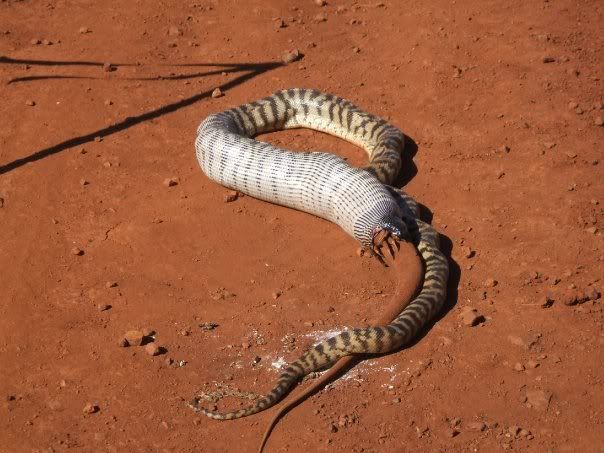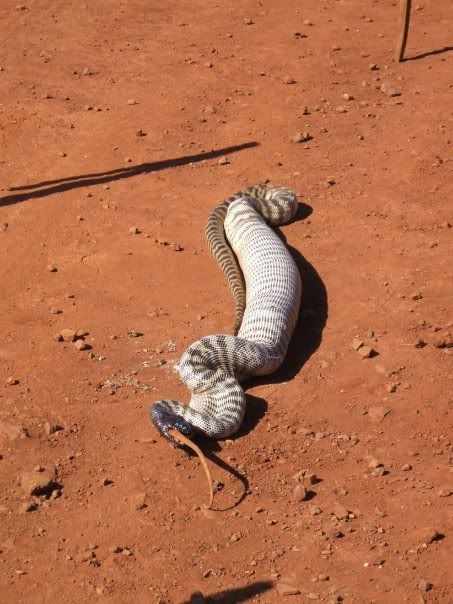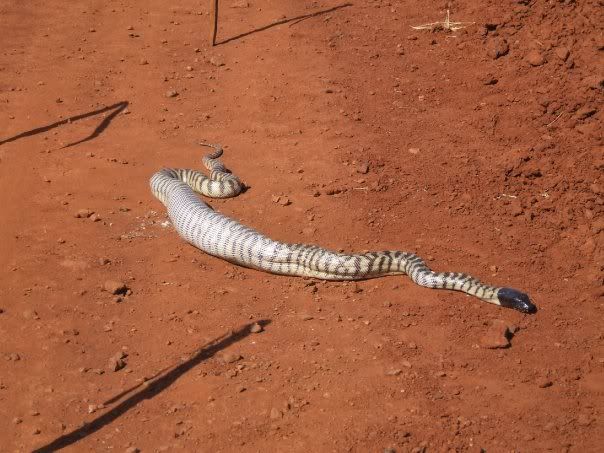 NOW………THAT'S A MEAL