One of my favorites of the day....Misippi Egger made this incredible seared tuna on a salt block.
So I see this little tube of Wasabi and I think "Hey I like Wasabi" and I squirt a tiny amount onto my first piece. WOW!! Not sure if that tube was concentrated or what,,,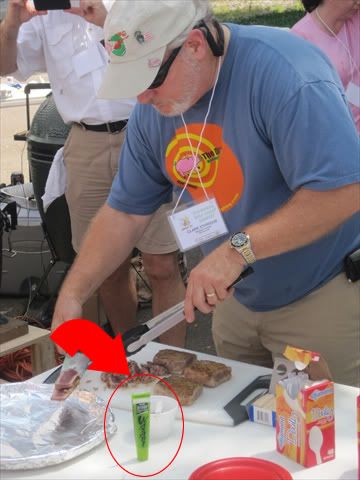 But this sauce in this little cup was incredible, left off the Wasabi this trip! Clark did you make that?
All and all a GREAT Day! The new venue, perfect! the weather, perfect! Fellow Eggers, Perfect!
George and his brothers at Grate Grills and More did a GREAT job. Nothing was overlooked!
Thanks for a great weekend!
Steve