Roasted Grape Tomatoes
2 pt's grape tomatoes, you can use cherry but more juicy
1/4 c EVO
1 head of garlic, crushed
1 cup feta cheese, crumbled
1/2 cup chopped FRESH basil
mix evo and garlic and let sit for at least 30 minutes to infuse the flavor. I mix it right in a 10 or 12 inch cast iron pan and then add the tomatoes. cook at 350 - 375 until the tomatoes start to burst. When about half popped remove and let cool slightly, about 10 to 15 minutes.
While they are cooling chop the basil leaves and toss with the crumbled feta.
add to the tomatoes and stir very gently.
At the after party I served with sliced baguette. our favorite is fresh focaccia bread or pita bread. but even crackers are good!
You can turn this into a great side dish by adding a cup or two of fresh cooked couscous or any very small pasta. great hot or cold. if you are doing cold, cook the tomatoes and let cool and then refrigerate at that point. Just before serving add the basil, cheese and pasta and toss lightly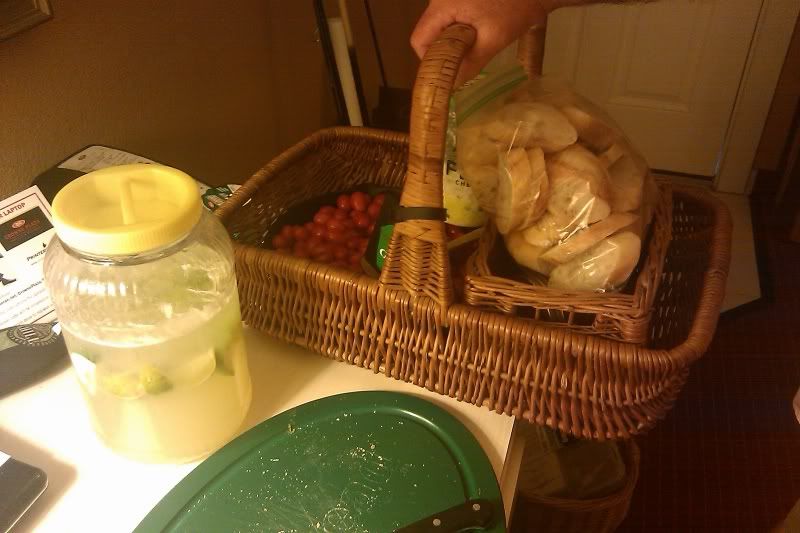 the basket as we headed to the after party.. the jug is full of 'ritas. or it was when we started prepping the tomatoes LOL we had to have a couple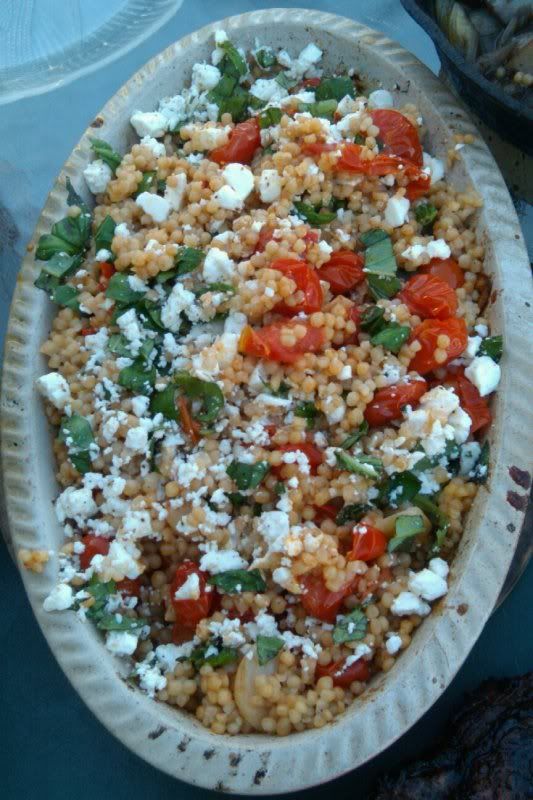 from dinner a while back mixed with the couscous. I sliced some of the garlic and crushed some in this dish.