Morning All:
Don't know why I don't get very many pictures when I'm at an EggFest, but things just get going and I forget to get the camera out.
We started by loading up the car on Thursday (and I mean LOADED)...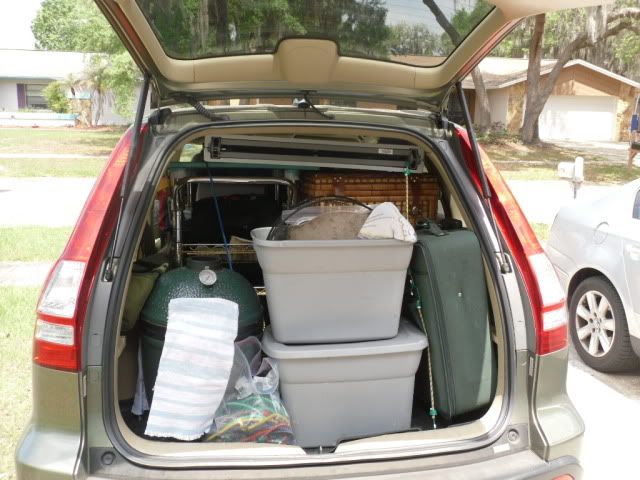 Going over on Thursday was nice as we had plenty of time to plan/prep before Saturday...we started Saturday with a Sausage/Cheese bread roll (no pictures, but y'all have seen plenty of them). Next was a new dish for us...a ButterNut Squash & Apple casserole...a couple layers of squash topped with slices of apple topped with a butter/flour/brown sugar/mace mixture that melted and made the other items happy...here it is on my small using a double deck that I was able to come up with using Chubby's GrateMates system...a couple of pizza stones on the ring, one pan on three copper elbows for air flow, then the other pan on the grate on the taller GrateMate...
and just before taking off...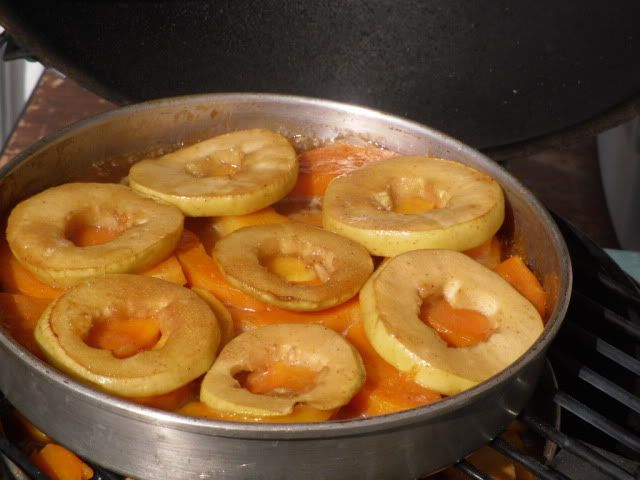 Next was a ham/Asiago & Swiss cheese roll...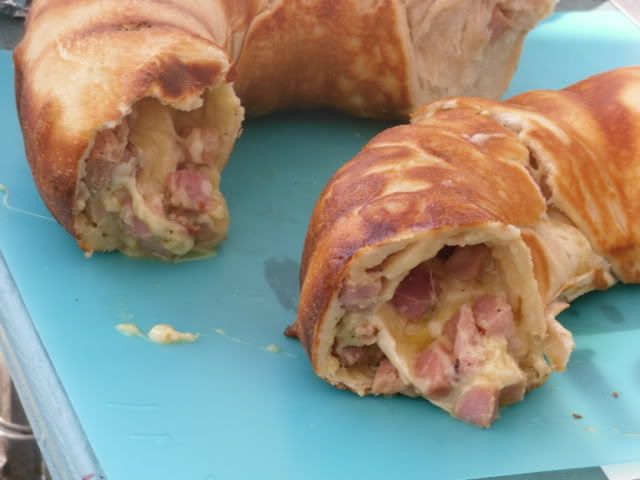 then last was Pineapple Upside Down cake (again done using the double deck system to make two pans of cake)...here is one pan before turning "upside down"...
and turned out of the pan...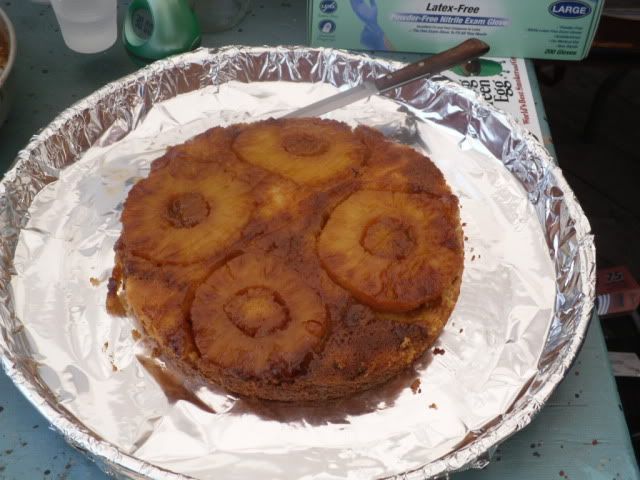 That was it for the "daytime" cooks...for the after party we had a surprise...chocolate cupcakes cherries jubilee...baked some chocolate cupcakes (again using the double decker system), these were topped with warmed cherries mixed with dark rum...then a sugar cube placed on top, poured white rum over it and lit...unfortunately you can't see the flame of the sugar cube, but it was cool...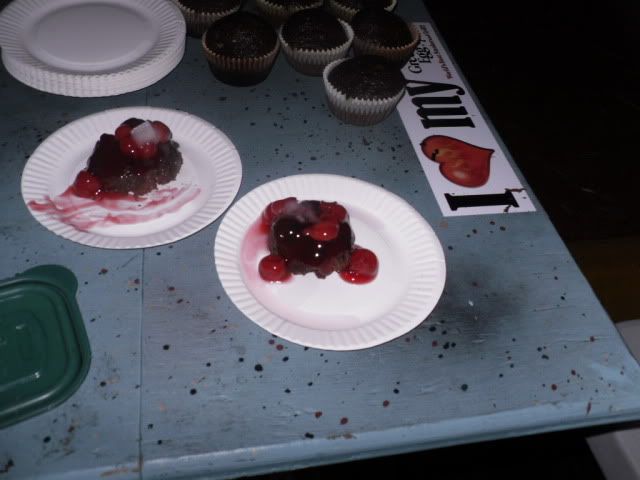 Not sure if the video will work (didn't even realize I did it), but if you are quick you can see the flaming sugar cube for a second...
[URL=
http://smg.photobucket.com/albums/v201/jct1013/FL2011/?action=view
¤t=S040911-17.mp4]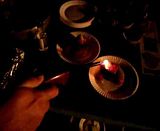 [/URL]
I'll send the recipes to egret in the next couple days for the recipe book.
Thanks again to LC, BubbaTim, Pork Butt Mike, Sabrina, Mainegg, Neil, Jupiter Jim, Kay and everyone else who helped to make this a FANTASTIC fest!