I am in a house of baby back freaks, but the selection was not great on Friday as a sale had wreaked havoc on the Pork Aisle! So I picked up a couple racks of St. Louis'. The typical mustard smear, JH Pecan and Germantown Commissary rub, saran wrapped overnight, and on they go - 250 with Pecan and Hickory.
A bit of forum surfing indicated a longer cook...so I decided on a 4-1-?. Four without foil, 1 hr in, and cook em til they're done. Wound up with a total of 6+ hrs to get to the fold test. Sauced the last 30 mins with Commissary sauce (can you tell I went to Memphis recently?) thinned with Apple Juice:
They were tasty, but drier than BBs, at least with the treatment I gave them. Plated with some scalloped taters and beans. BTW - after removing the rib foil, the honey/apple juice/rub mixture from the foil went into the beans - KILLER!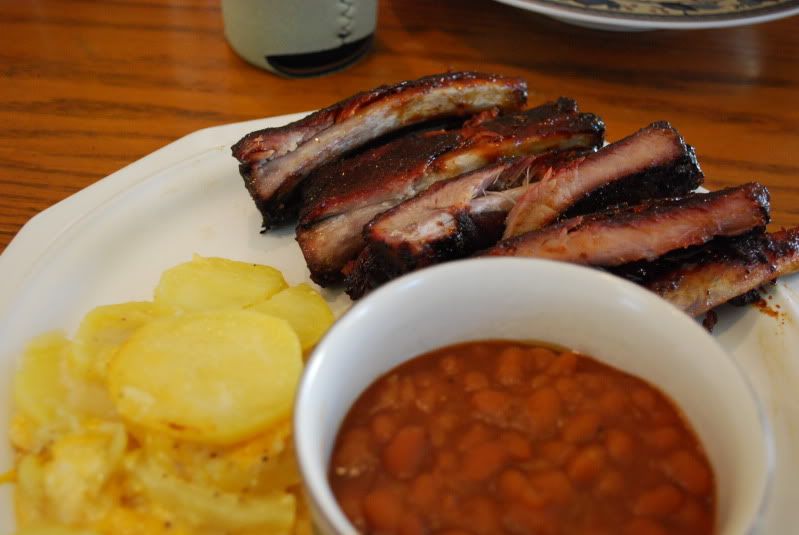 Hope all you guys had fun in FLA and on the Gulf Coast. The next couple weekends will be spent "testing" TexasEggfest recipes.