I've had my large egg for almost five years and I really love it. It makes a strong argument for buying a high quality product, treating it right and let it treat you right.
I have owned the adjustable rig for almost as long and its it also a great quality product. It lets me do almost anything that I can think of on the Egg with ease.
I however continue to be disappointed in the grids for the egg. While I like the results of the cast iron grid, there are times where life keeps me from cooking for a couple of weeks and I always return to a grid that has some rust.
The stainless steel grids (which I bought)for the Egg are not nearly of the quality that I see on friends gas rigs. These are very thin and dont compare to the heft of the 3/8 stainless steel grids of the gassers that cook like cast iron and require very little maintenance. (I'm taking only about the grids here
)
I've looked on line and found that a grid for another grill like the Egg (Komodo Kamado) buts it not the exact size nor shape that I need.
Has anyone found a 3/8 stainless steel grid for the Egg? I'm willing to spend the money should I find it but the only ones that I find are thin which is not acceptable.
Here is a picture: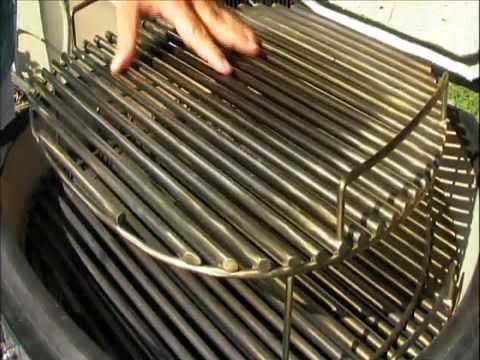 Thanks !