David is visiting his daughters in NC this weekend, so it's just me and Tucker. It was a heat wave late this afternoon. I went for a walk with friends, and their bull mastiff, Wednesday, and came back hungry. Grilled up some shrooms, tomato (lame this time of year), avocado, shrimp and filet (I know, that's really dinner for two! :laugh: ). Shrimp had Thai curry rub, filet a little shake of DP cowlick. Veggies, just OO and s & p.
Let's start with a beautiful 61 degrees: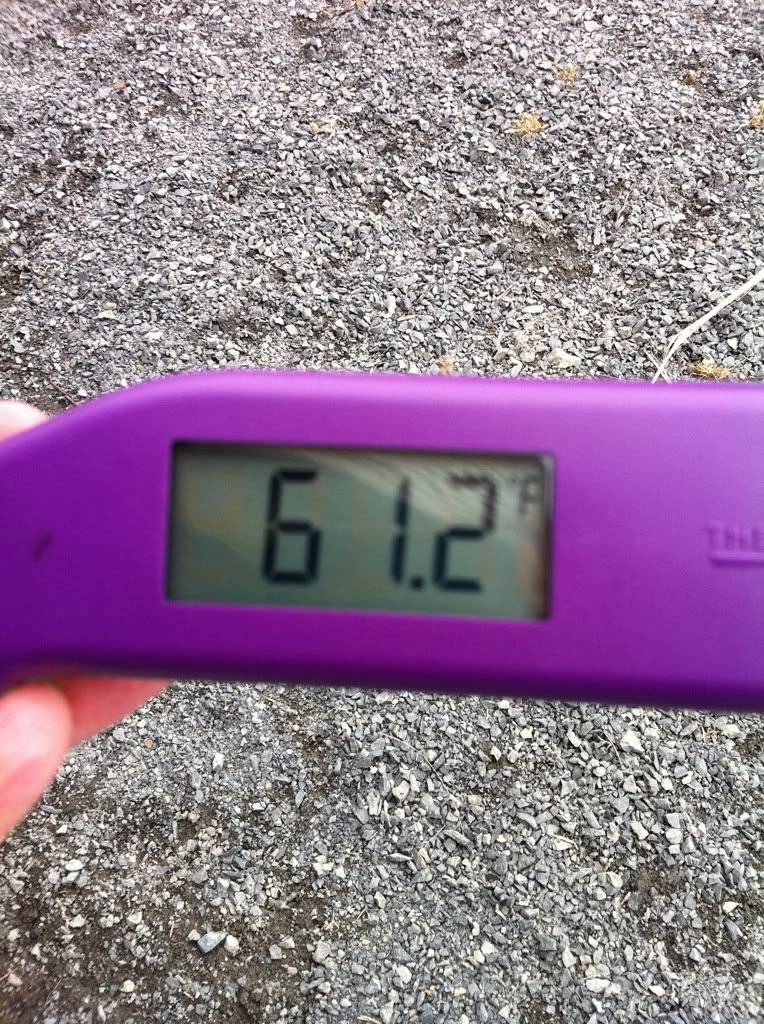 Shrooms:
Tomatoes and avocado:
Filet and shrimps:
Plated, veggies with black beans and little feta: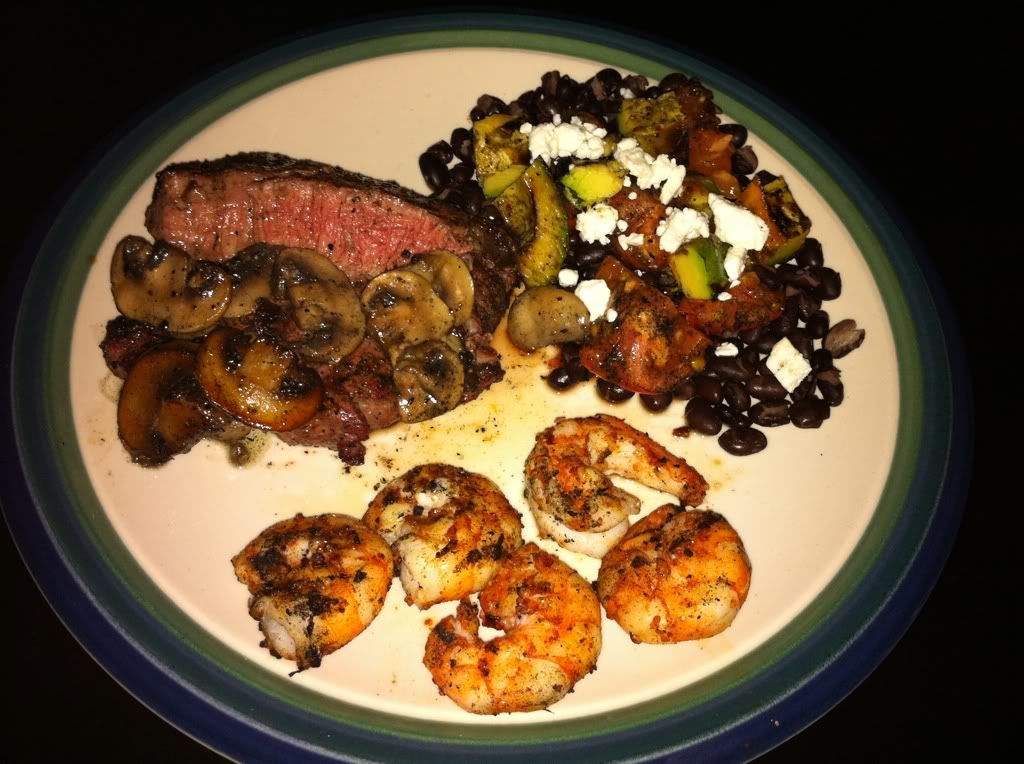 And last but not least, my new stemless wine glasses courtesy of Wednesdays mom: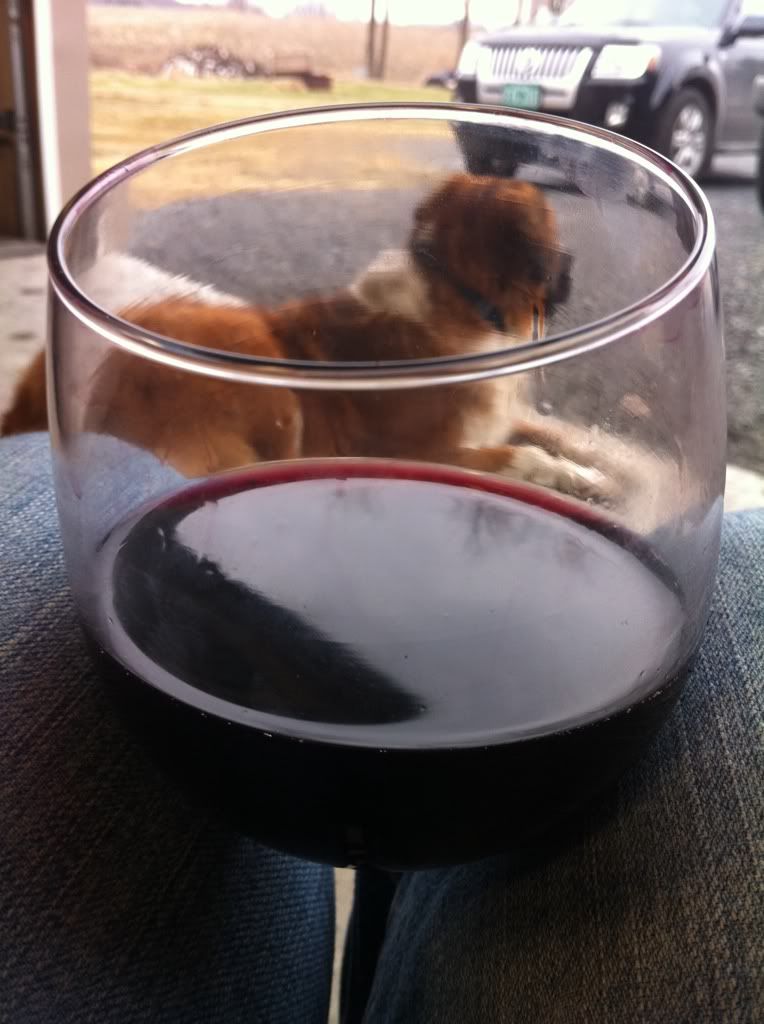 And Tucker of course, who had a nice chunk of filet for being such a good boy
It was great! A little quiet without my sweetie, but he'll be home tomorrow.