Time to go the extra quarter mile guys, make your own tortilla chips. There is really no comparison to store bought chips and it is really easy. Cut a stack of corn tortillas into six wedges.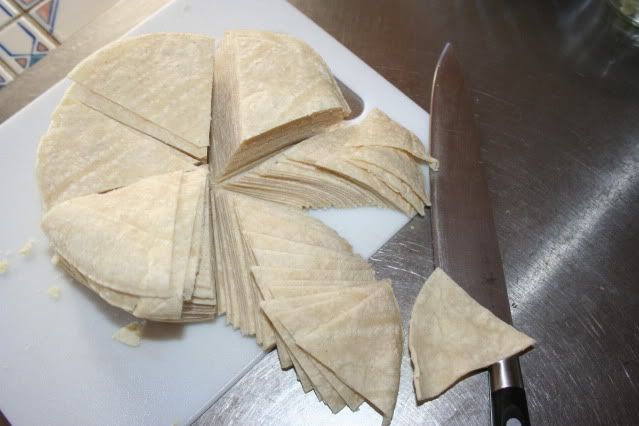 Fry in small batches at 350 for about two minutes until the bubbles slow way down.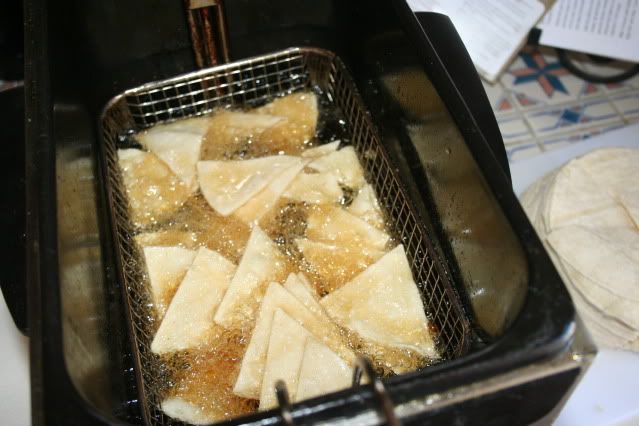 Plop out onto paper towels and season with salt immediately. I use popcorn salt but any fine salt will work.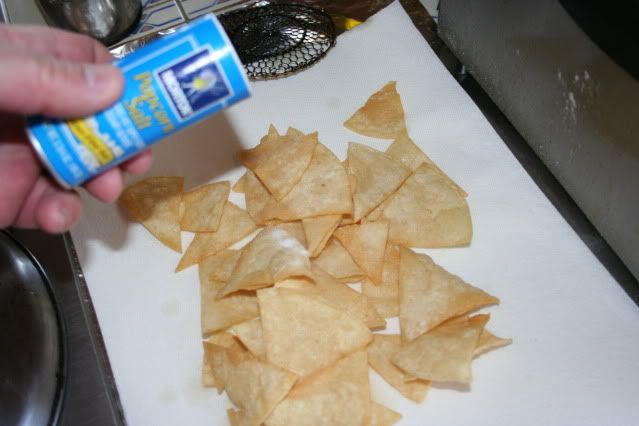 I put them into a paper bag to cool and soak up any excess oil before putting into a ziplock bag. -RP