A couple of weeks ago I visited all the local markets looking for a left over Corned Beef but couldn't find any. I decided it was time for me to make my own. I used the Alton Brown recipe and got the saltpeter at a local drugstore.
I brined it for 10 days and this is how it looked after it was done. I used 1 large brisket (cut in half) and a small one.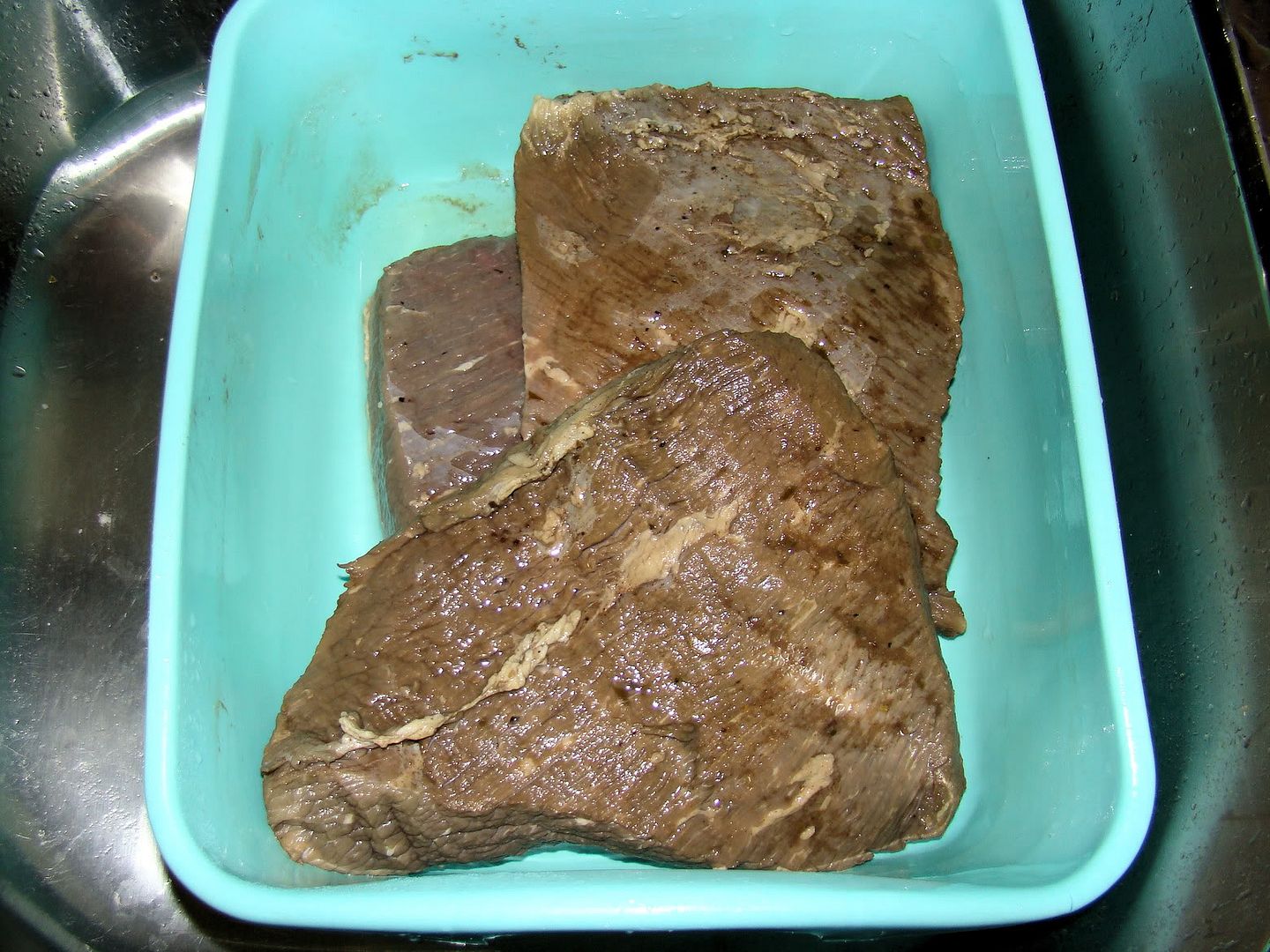 I decided to boil the corned brisket to make it more tender (I had problems when I smoked a previous store bought corned beef). I slathered them with mustard as shown.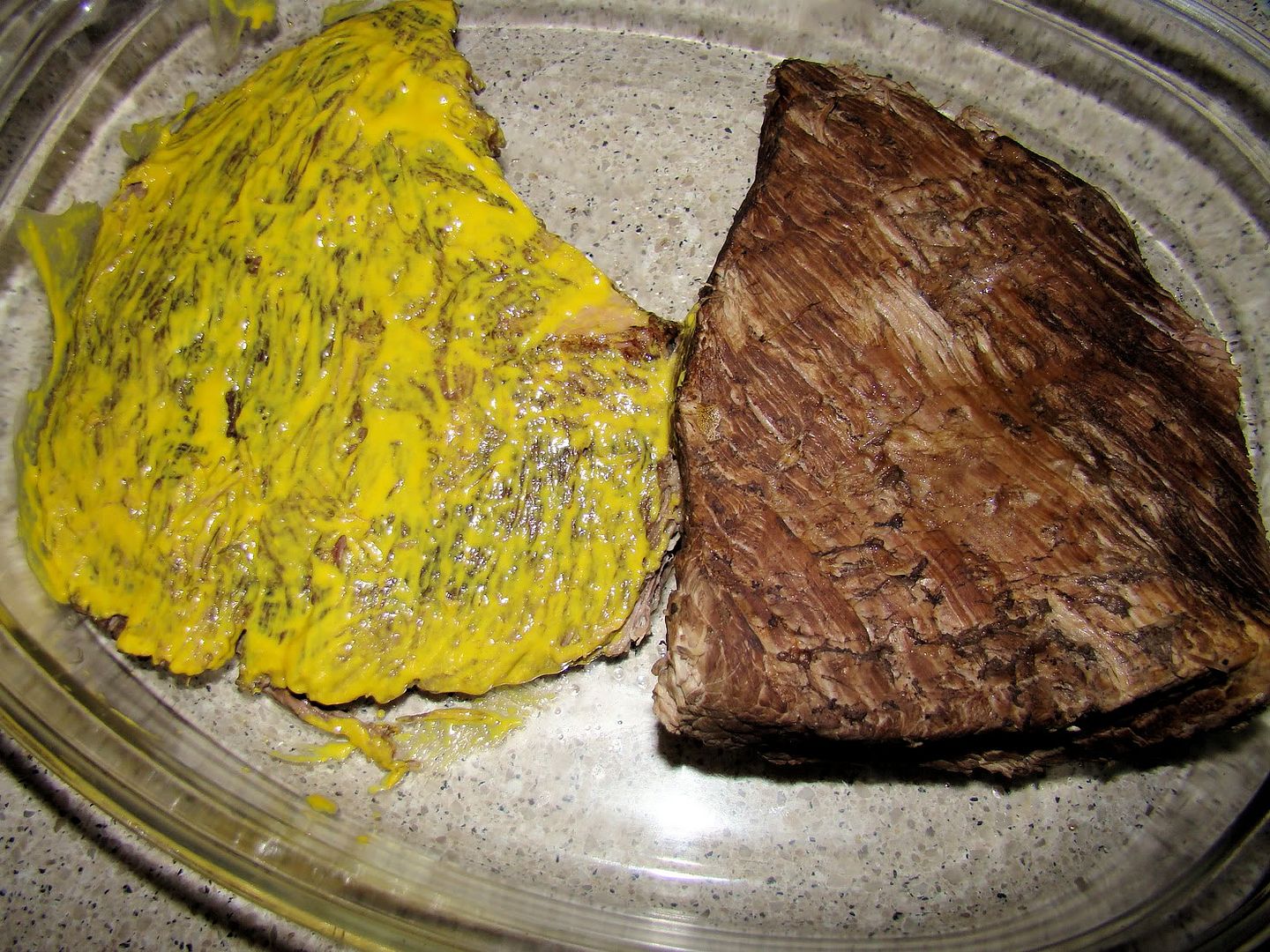 Put them on the BGE indirect at 225 grid temp and apple wood for smoke. Left them on for 2 hours.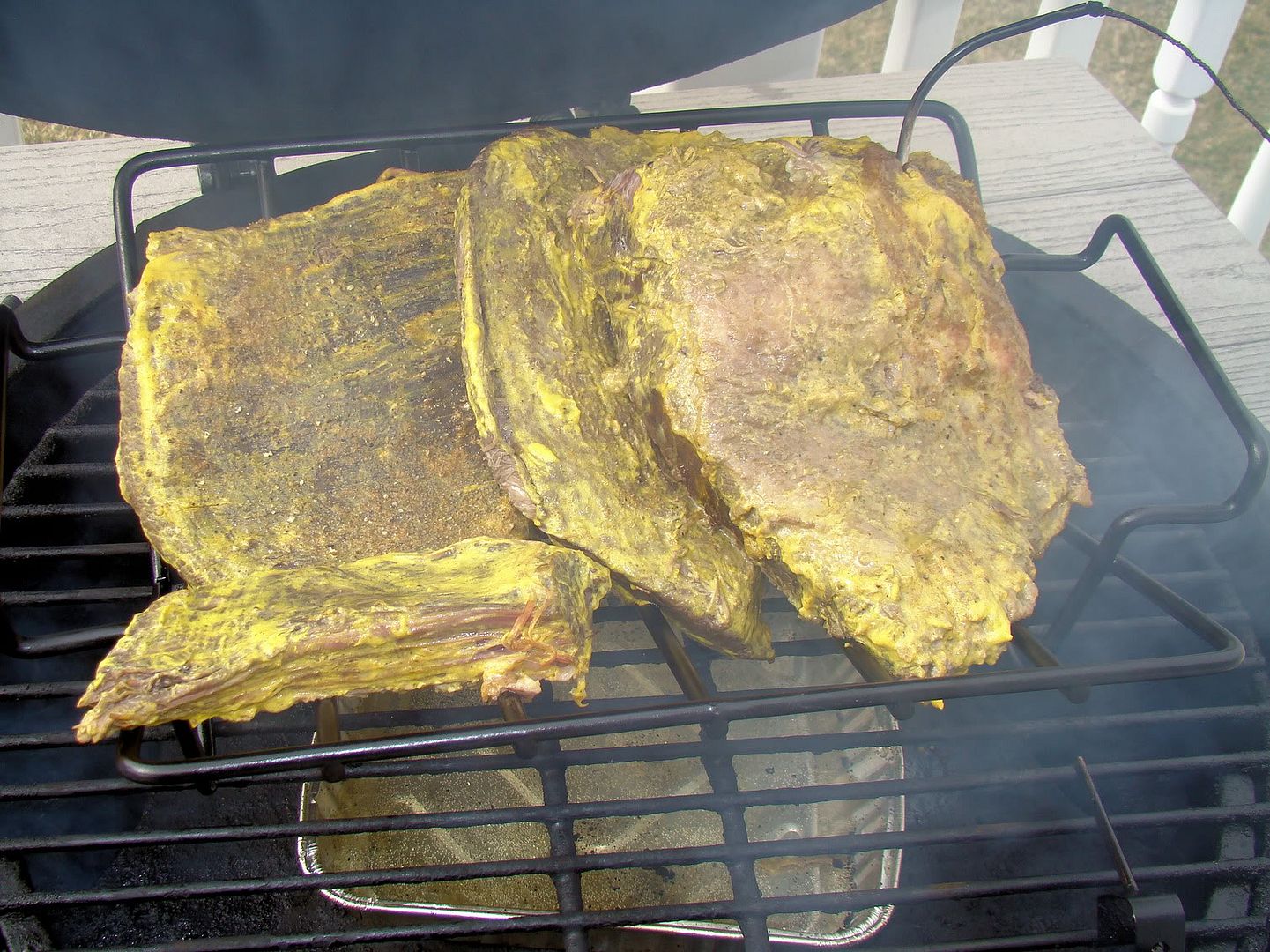 Pulled and sliced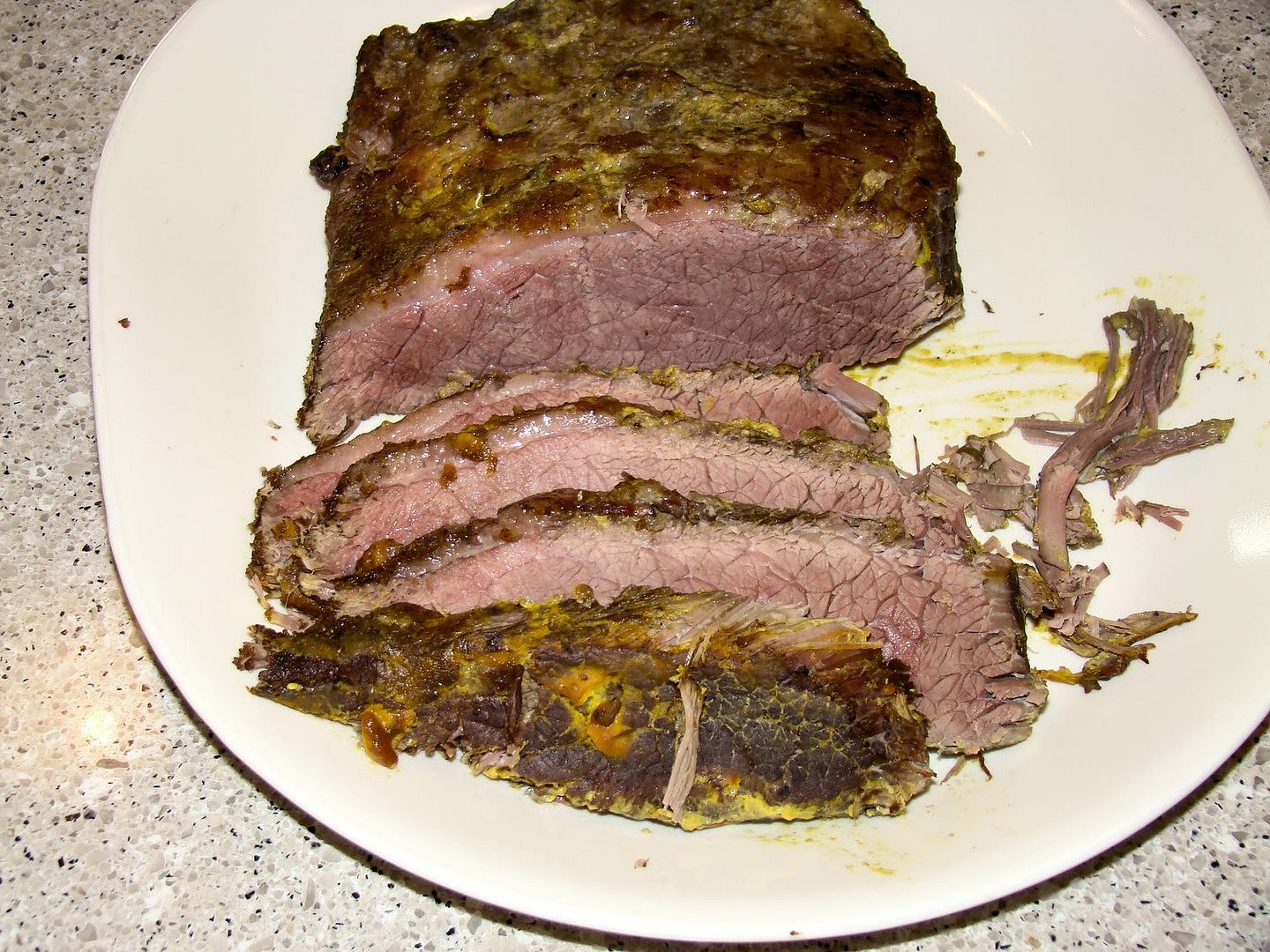 While I was doing the boiling and smoking, I made a sourdough rye bread to go with the meal. I didn't take a picture of the bread since it was cooked in a regular oven.
Large BGE
Barry, Lancaster, PA