Welcome to the EGGhead Forum - a great place to visit and packed with tips and EGGspert advice! You can also join the conversation and get more information and amazing kamado recipes by following Big Green Egg at:
Facebook  |  Twitter  |  Instagram  |  Pinterest  |  Youtube  |  Vimeo
Share your photos by tagging us and using the hashtag #EGGhead4Life.
In Atlanta? Come visit Big Green Egg headquarters, including our retail showroom, the History of the EGG Museum and 
Culinary Center
!  3786 DeKalb Technology Parkway, Atlanta, GA 30340.
Tonight's Spatchcock Dinner
Well I finally took the plunge and made a chicken on my egg and it was worth it. OK I know I need to say it "We ate Spatchcock Chicken!!". Man who invented that word. I saw the definitions on the Naked Whiz'z web site but come on how many of you walk around saying I ate Spatchcock? As everyone on this forum is aware of the meaning there really is no problem but too tell you the truth I think I will just call it BGE chicken to those that do not know the real meaning. This way all I need do is explain what BGE means instead of getting funny looks. OK time for pictures:[p]My 4.5 lb. chicken is at room temperature, rubbed with McCormick's Montreal Roasted Garlic Chicken seasoning.[p]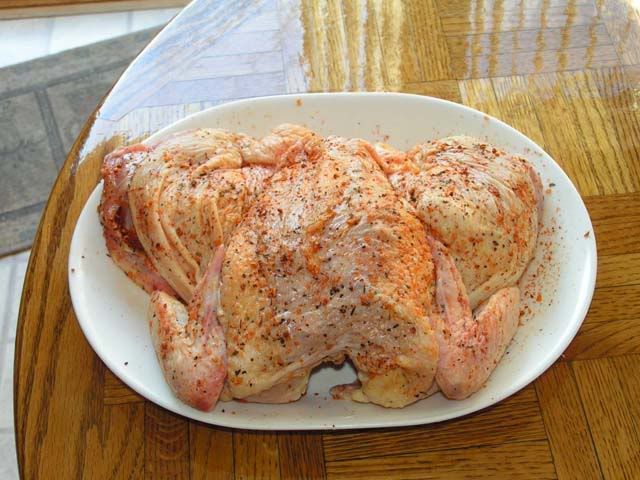 [p][p]I didn't want the dome temperatur to cool down from the 350 deg I had set, so I just threw in my mesquite wood chips and put the BGE chicken on the upper rack closed the dome and sat down watched the smoke rise.[p]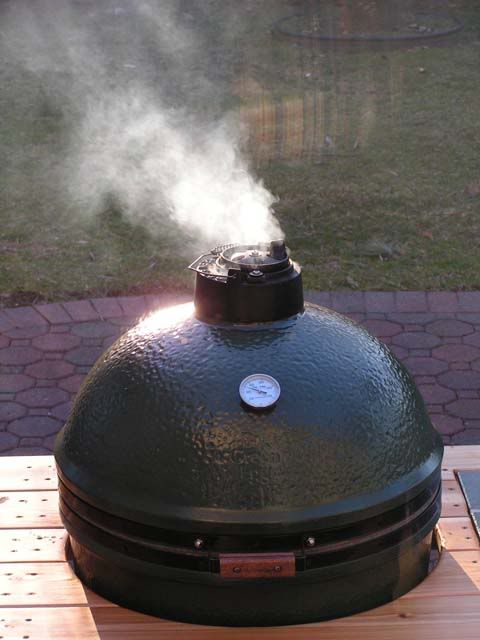 [p][p]Here it is all set to come off of the grill 1.5 hrs. later[p]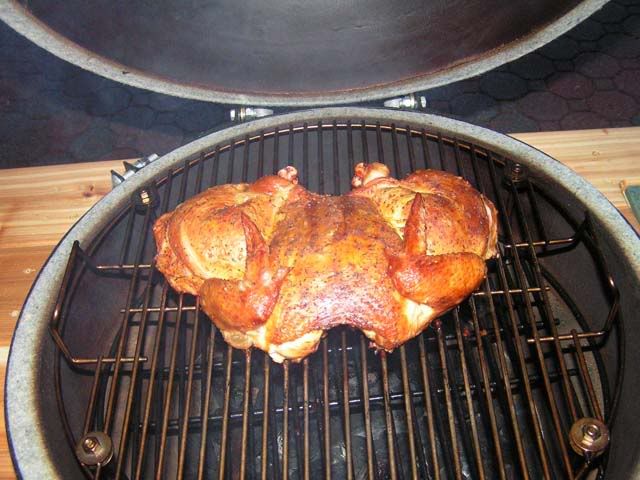 [p][p]This was the hard part! Letting it sit there for a few minutes before cutting it up.[p]
[p][p]If I thought the last part was hard what the h-ll am I doing taking pictures when I should be eating. [p]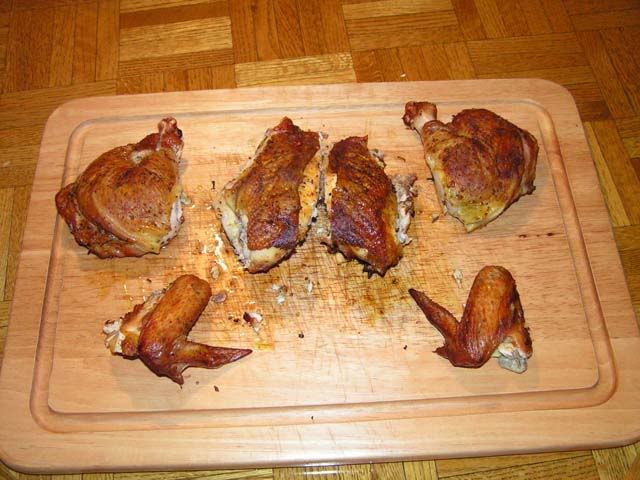 [p][p]Now here is the best news of all for all you folks in BGE land. Tomorrow is pasta night so there will be no posting from me tomorrow (unless I think of another question). So everyone have a great weekend and enjoy the race tomorrow.

Everyday is Saturday and tomorrow is always Sunday.